EUAM brings together LEAs anti-corruption units in Odesa region
December 08, 2021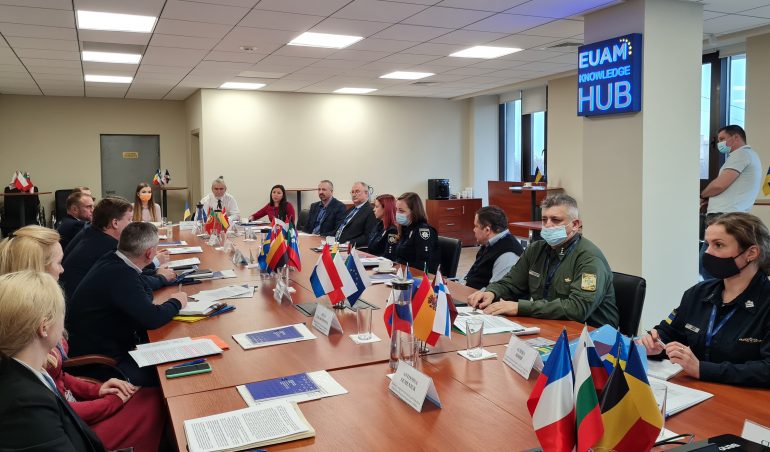 On the eve of an International Anti-Corruption Day, representatives of the EU Advisory Mission (EUAM) Ukraine invited local law enforcement agencies (LEAs) dealing with the prevention and detection of corruption to share their experiences and challenges.
How to encourage more changes from within was on top of the agenda as the number of corruption cases and internal whistleblower reports in LEAs remains largely in the single digits. Real and effective mechanisms to address corruption complaints from the public were debated as well. Despite citizens' efforts, the majority of such allegations against officials are often too vague and unsubstantiated even to start a case or investigation.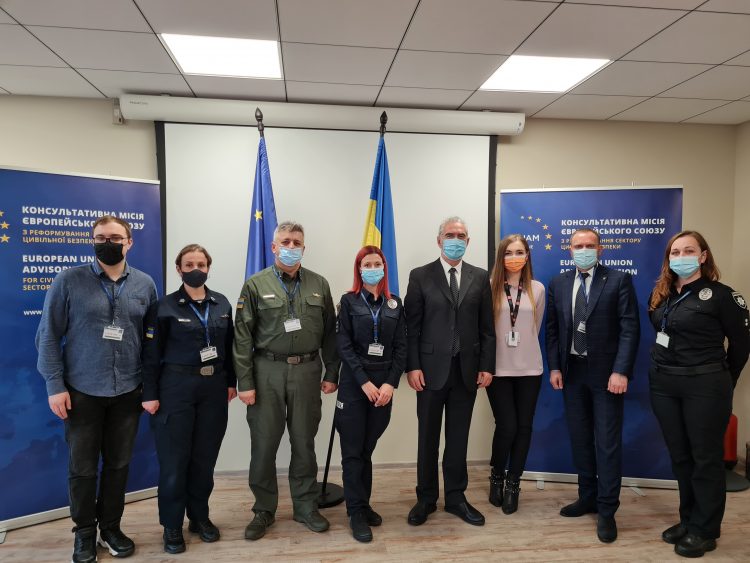 "Effective cooperation between LEAs begins with better communication, and this is why we are here," noted Georgios Pokas, EUAM Senior Advisor on General Policing. The Mission is ready to support efforts of relevant units with strategic advice on legislative changes, learning opportunities on the topics of conflict of interest, whistleblower protections, and offer other forms of support in the near future, he said.
Participants of the roundtable included members of civil society, National Police, Patrol Police, NABU, Southern Regional Directorate and Coast Guard Directorate of SBGS, Prosecutor's Office and Odesa Customs House.