Police reform: Joined project of ‪EUAM‬ and Lviv Regional Police launched in Sambir
June 10, 2015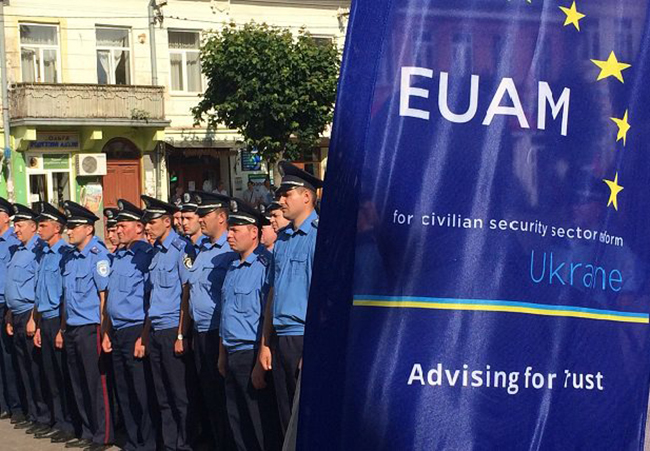 Sambir, 9th June 2015. The pilot project on introducing new forms and methods of work at Sambir Police Station was launched in Lviv region. The joint project of the European Union Advisory Mission Ukraine (EUAM) and the Police of Lviv region aims to implement an effective Response Police. It seeks to ensure better service delivery from local police officers in terms of their response to emergency calls and the service they can provide to local citizens.
The patrolling response units were deployed to all areas of the city where they are assigned for duties. The units were provided with four new police cars which were showcased to the public at the launch ceremony. These vehicles will provide quicker response and more presence of police at the places where they are mostly needed. "The people must have the confidence when they are calling 102 for help that the police are coming in a better time," said Udo Moeller, the EUAM's Head of Regional Outreach.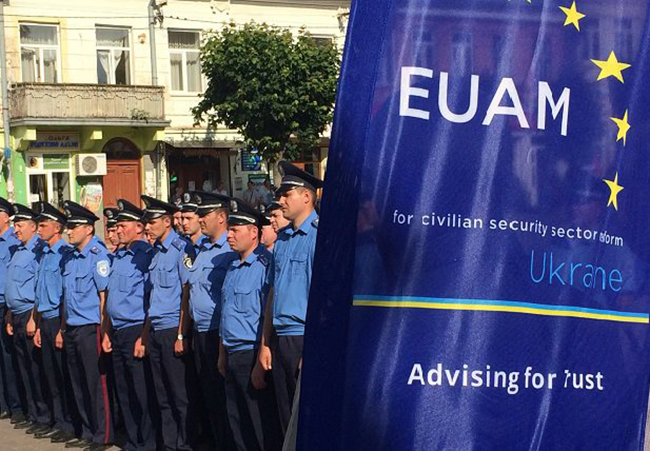 The Pilot Project will implement a system based on European practices and the expectations of the public. The Deputy Head of the EUAM underlined the need for rebuilding the trust between police and citizens. "Policing the community is about delivering public service to people, it is about public accountability and transparency which will lead eventually to trust", said Hugues Fantou.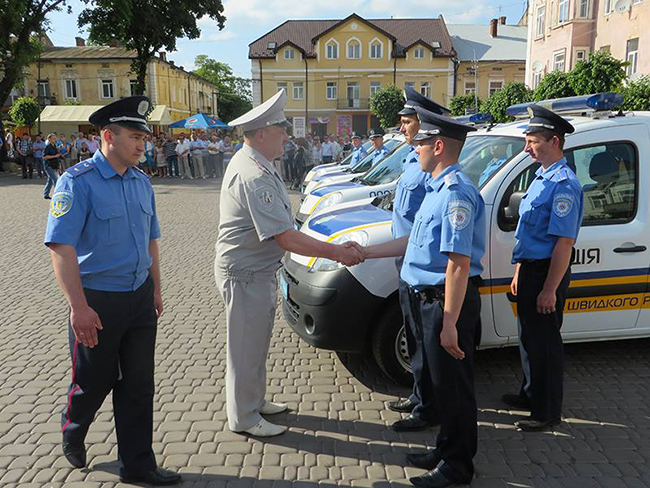 All of the 147 police staff of the Samir Police Station received advice regarding new procedures regarding to response. In addition, the job descriptions were modernised and standards of operations revised.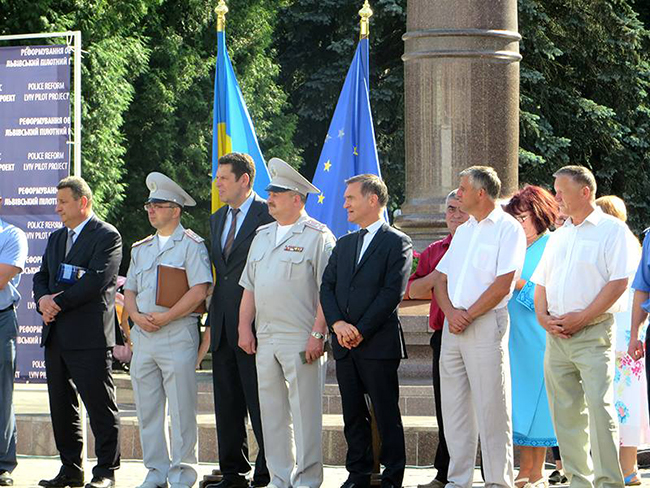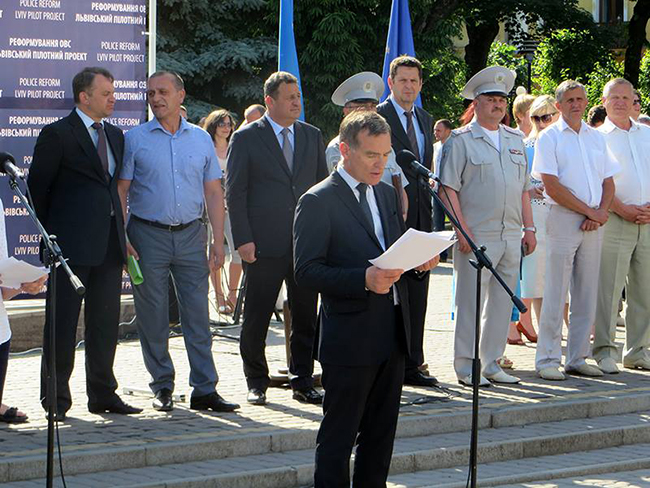 The pilot project in Sambir is a part of the national police reform. The first results of the project will be evaluated in August by the Expert Council for Protection of Human Rights in Bodies of Internal Affairs and Institutional Reform. The implementation of the experiment was approved by the Ministry of Internal Affairs on 22 May 2015. Following evaluation and lessons learned, the Sambir project may serve as a model for further reform efforts in other regions of Ukraine.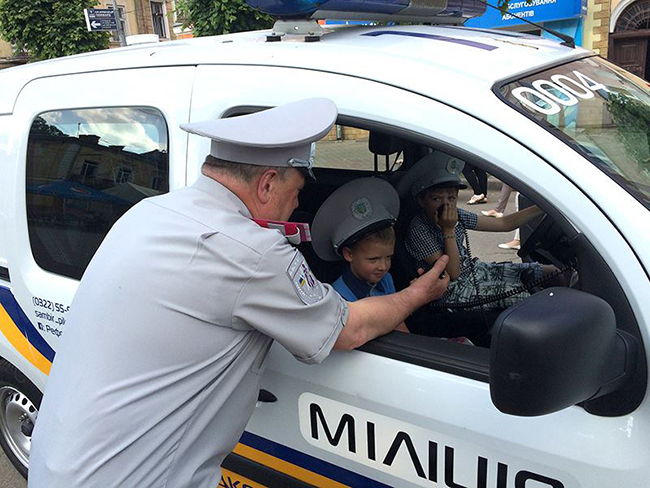 The presentation of the Sambir Police Station Project was attended by the Deputy Head of the EUAM, Hugues Fantou, the Head of the Lviv Regional Police, Dmytro Zagaria, the Head of Lviv Regional Administration Oleg Synyutka, the Head of the Expert Council for Protection of Human Rights in Bodies of Internal Affairs and Institutional Reform Evgen Zakharov and other representatives of the local authorities.