Leading by example – EUAM delivers leadership training for police top managers
March 26, 2018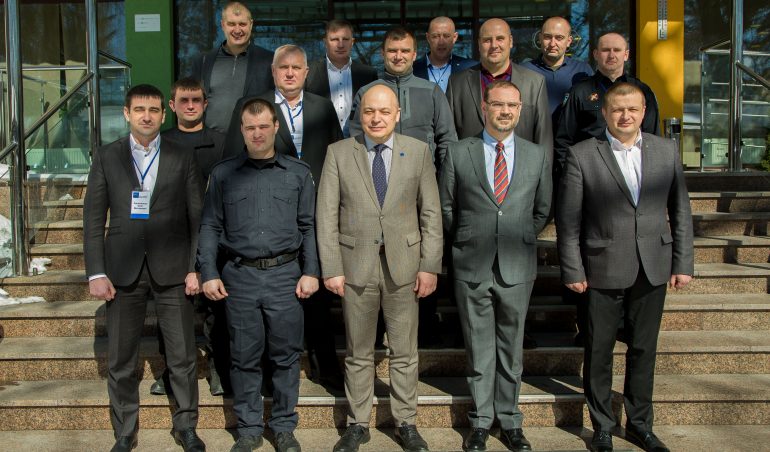 In order to support the senior management of the National Police of Ukraine (NPU) with the skills and knowledge for effective leadership, the EU Advisory Mission Ukraine (EUAM) organised a four-day training from 19-22 March. Thirteen top managers from both the headquarters of the NPU in Kyiv and the regions attended.
The training was tailored to the specific needs of the NPU and delivered by experts with a police background or a deep knowledge of EU and international best practices in law enforcement. It is a continuation of a successful set of trainings conducted in October – November 2017 for three groups of the most senior police managers in the NPU.
A particularly important aspect of these trainings is how to manage change within any organisation and ensure that staff members are engaged with new developments and buy into them.
"During my time in the Lithuanian police, there were a number of major reforms. Each time it was important for senior management to communicate these necessary changes and explain why they were necessary," said EUAM Head Kęstutis Lančinskas, who delivered the first training session. "Inspirational leadership is key to the success of any organisation."
A further seven training sessions for top managers in the NPU are planned before September 2018. By that time, 89 NPU top managers should have received the training.