#HeroesofUkraine: "The war puts women's organisations in front of new challenges"
August 15, 2022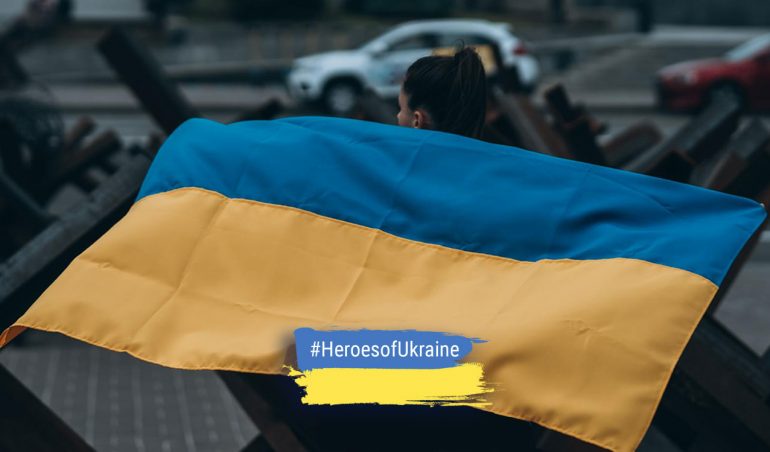 The Gender Advisors at the EU Advisory Mission (EUAM) in Ukraine, Anne Maki-Rahkola and Gisela Duetting, visited the Lviv field office a few weeks ago to meet the mission's Ukrainian counterparts as well as women's organisations. During their stay, they intended to build situational awareness of the human rights situation in western Ukraine to better understand the different needs of women, men, boys and girls on the ground.
EUAM Gender Advisers met with Marta Chumalo (Women's Perspectives), Anastasia Chebotaryova (Ukrainian Women's Fund), Viktoria Karpa, Svitlana Mykhajlyshyn and Marta Pavlyshyn (JurFem) as well as Yuliia Nikolaichuk (Ukrainian Association of Women in Law Enforcement). The visit also provided an opportunity to meet with Gender Focal Points of EUAM Ukraine, who play an important role in mainstreaming gender in all activities of the mission.
"The ongoing war in Ukraine has put women's organisations in front of new challenges," noted Gisela Duetting. "Women's organisations often act as first responders to humanitarian needs on the ground."
Trauma resilience has become of utmost importance, as both women human rights defenders and law enforcement agencies face situations that leave them needing psychological support. The people meeting with traumatised survivors of violence would, for example, probably need mental support as well. Police officers who have experienced a colleague's loss often need to inform their family members as well.
Women's organisations do very important work in supporting survivors of gender-based violence and conflict-related sexual violence. They shared the mission's concern about shrinking resources for addressing gender-based violence. However, different organisations have just established a new working group on implementing the Istanbul Convention on preventing and combating violence against women and domestic violence. Amending the Ukrainian legislation on gender-based violence belongs to the first step to implementing the recently ratified Istanbul Convention.
"We lack comprehensive legislation to address issues such as stalking and cyber harassment," noted Head of Education in JurFerm, Viktoria Karpa.
EUAM Ukraine continues its cooperation with women's organisations to support the civilian security sector reform in Ukraine. The mission is committed to supporting the investigation and prosecution of international crimes, including conflict-related sexual violence.