Good speed and appetite for reforms: EUAM fields out cooperation with Dnipropetrovsk police
August 21, 2015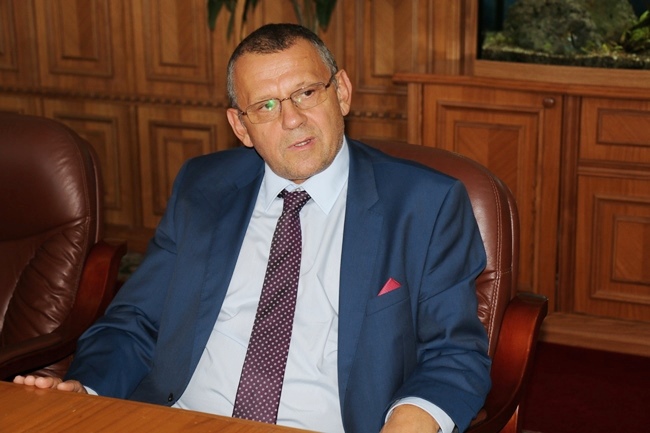 The launch of the new patrol police in Dnipropetrovsk is scheduled for November 2015. All the while, you can not avoid the new police cars on the city's streets already. Cruising throughout the districts of Dnipropetrovsk with flashing lights, the newly branded police vehicles are drawing attention.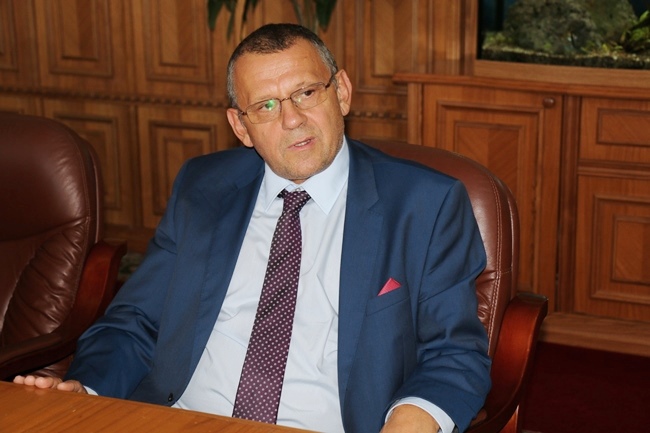 "There are 11 cars and 2 motorcycles patrolling Dnipropetrovsk already. Following the EU Advisory Mission's example (Sambir police station project – joint experiment of EUAM and Lviv police), we also adopted the experiment to improve the response time of police", said Ihor Repeshko, the Head of Dnipropetrovsk regional Police, welcoming the EU Advisory Mission (EUAM) delegation. "We want to be on the spot in time, like in 5-10 min. Better response time is our aim", he added, emphasizing the importance of continuing with implementing the EU practices.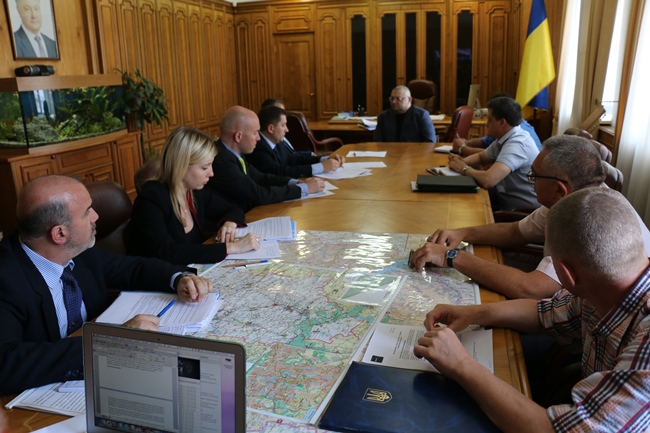 The Head of EUAM, Kalman Mizsei replied with readiness to support the Dnipropetrovsk colleagues: "The Mission's joint project in Sambir was recognized by the Ministry of Interior as a success. Our experts have the practical knowledge and the experience to assist you in achieving better results for reform. Being so close to the conflict region, Dnipropetrovsk oblast faces challenges, particularly when it comes to public order and security, and especially during mass events. Our specialists can contribute with their knowledge and advice", Kalman Mizsei said.  
Ihor Repeshko pointed out the active and supportive attitude towards the ongoing reform, commonly shared between his colleagues. He stressed the hope of experienced police officers to be able to continue with the program and join the new team of Dnipropetrovsk patrol police.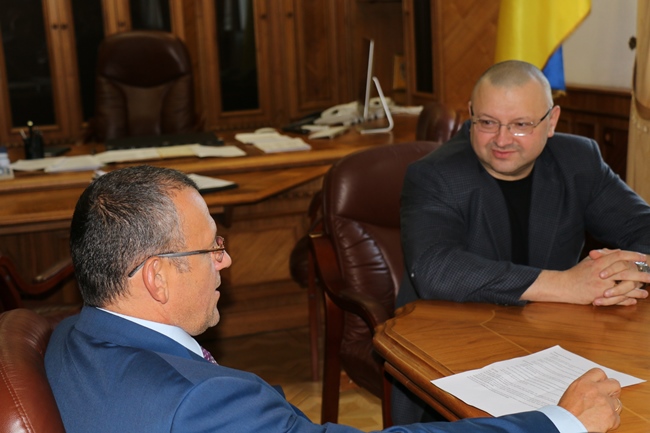 The regional police is also on the way to strengthen the safety of Dnepropetrovsk with new practical tools: surveillance cameras, drones and recognition technologies obtained from the local budget.