EUAM launches a series of webinars on tackling cybercrime during Covid-19
May 19, 2020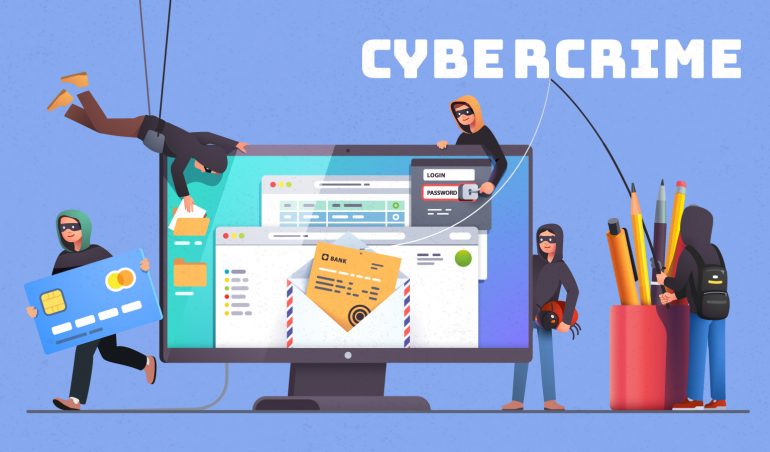 The spread of Covid-19 has a huge impact on people and the economy, and it has also offered criminals the chance to become more inventive in this changing world. They quickly adapt and reorganise themselves in an attempt to make profit. One of the ways they do this is through cyber crime, an illegal activity in which technology is used as a tool. While most of society stays at home, teleworking, criminals explore new vulnerabilities and adopt new modi operandi.
This is why EU Advisory Mission Ukraine (EUAM) is conducting a series of webinars dedicated to the phenomenon of cyber crime. In co-operation with other law-enforcement agencies and international organisations, with informational support from Europol, the Mission brought together experts in the area of cyber crime from different countries and agencies to share experience and to find the ways to tackle this threat.
"Cybercrime has no borders. Implementation of best international practices and timely exchange of information is crucial for successful prevention, counteraction and investigation of cyber crime during the Covid-19 pandemic, when our society is even more vulnerable to be exposed to online threats," said Kiril Milev, EUAM's senior advisor on cyber crime.
The series of webinars engaged professionals from Poland, Bulgaria and Italy, as well as Ukraine. Experts from the National Police, Prosecution Office and MoIA academies from different Ukrainian cities discussed similar challenges they face.
Cyber crime during Covid-19 has acquired new faces, so the experts warn in particular about the following types of cyber crime:
Phishing campaigns and malware distribution
Ransomware
Fraud schemes
Disinformation
Cyber espionage
The Darknet
"Regular interaction with our foreign colleagues, including the participation in the webinars allows to find out more about the problems faced by our colleagues and to be timely prepared to possible problems in our country," said Oleksii Rvachov, Senior Lecturer, Department of Information Technology and Cyber Security, of  Kharkiv National University of Internal Affairs.
"With the spread of Covid-19 in the world new problems have appeared. Criminals used this news as well as a certain panic in society to develop and implement new fraud schemes. Thanks to these webinars organised by EUAM, Ukrainian law-enforcement officers have a real opportunity to learn experience from European colleagues on how to tackle current challenges, including those connected to Covid-19."
Cyber crime can threaten governments, businesses and individuals, so it is very important to be aware of the risks. A few EUAM tips on how to protect yourself against cyber crime:
don't click unknown links
don't open attachments from an unknown sender
install anti-virus software to any device with internet access
regularly change your passwords