EUAM holds ceremony to mark increased presence and activities in Lviv region
July 08, 2016
In Lviv today, the Head of the European Union Advisory Mission (EUAM) Ukraine Kęstutis Lančinskas introduced the Mission's new Lviv-based team to local media and partners – including the Governor of Lviv Region, Oleh Synyutka, Mayor of Lviv, Andryi Sadoviy, the Head of Regional Police, Dmytro Zagariya and other local authorities. Mr Lančinskas was accompanied by the Head of the Delegation of the European Union to Ukraine, Ambassador Jan Tombiński.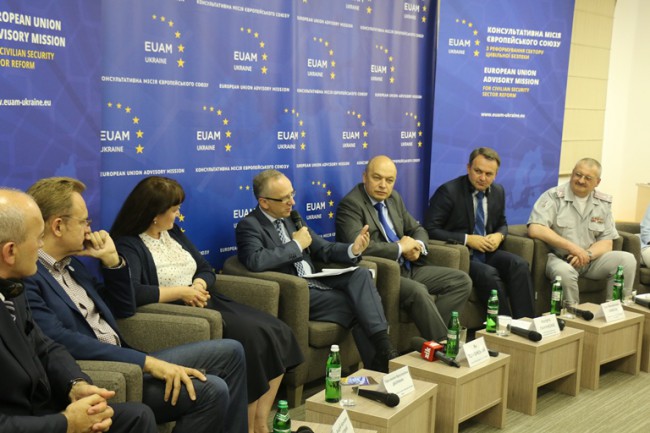 "Sharing best European practices is at the core of the Mission's work in Lviv," said Mr Lančinskas. "Our mission is to advise, train and equip, and our main partners in Lviv are the Police and Prosecutor's Office. Just last week we delivered a workshop for prosecutors to promote more efficient cooperation between the police and prosecutors on criminal cases, and in investigation of money laundering. We have also been supporting law-enforcement bodies in improving their strategic communication. We look forward to deepening cooperation with our Ukrainian partners in Lviv oblast. I am certain that by working in a spirit of partnership we can make great progress towards reform efforts."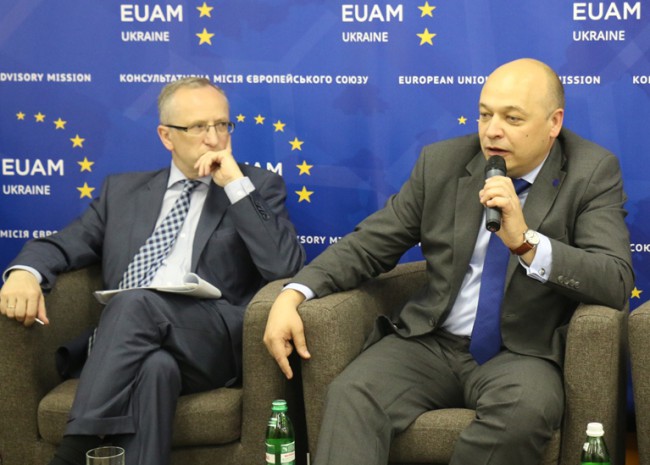 After introducing EUAM's team in Lviv, led by Mats Ljungwald – a Superintendent from the Swedish Department of National Operations – Mr Lančinskas outlined some upcoming projects planned for the Lviv region. These will include a major training programme in community policing, which aims to strengthen links between the police and the community they serve. After a successful pilot in Kyiv earlier this year, this programme will be rolled out in five Ukrainian oblasts (including Lviv) over the summer. Another project will provide equipment and mentoring for investigators of serious and very serious crime.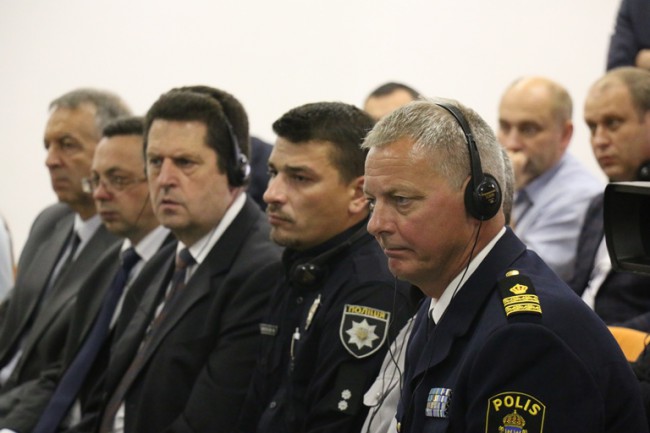 Mr Lančinskas pointed out that this was not the first time EUAM had been active in Lviv region since the Mission was established in December 2014. The Sambir Project, carried out with the Lviv regional police in summer 2015, managed (through strategic advice, reallocation of resources, and training) to bring down police response times to six minutes in urban areas and 22 minutes in rural areas. The Sambir police station "model" has since been launched in other parts of Ukraine. It is these sorts of successes, said Mr Lančinskas, that EUAM now hoped to build on through its team in Lviv.