EUAM Head of Mission in Lviv: "A symbolic visit to an open minded region with a historic background"
December 08, 2014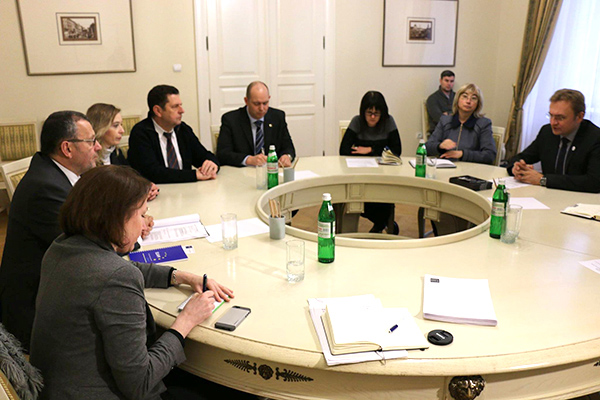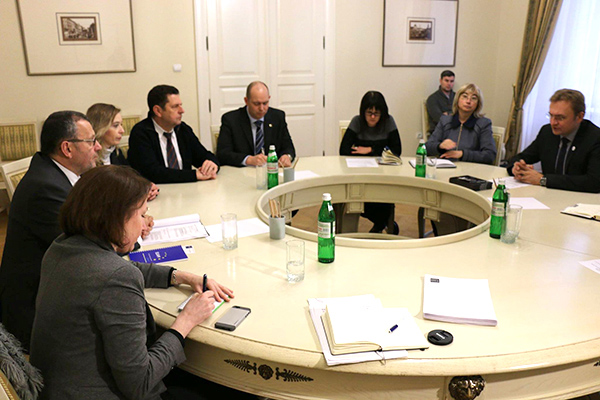 On Monday 8 December 2014 Kálmán Mizsei, the Head of the European Advisory Mission to Ukraine, was in Lviv for his first official visit outside Kyiv, together with the mission's outreach team. 
He met the regional stakeholders, including representatives of the Public Prosecution, Colonel Valeriy Sereda, Rector of the Lviv Police Academy, Mr. Maciej Lang, the OSCE team leader, Mr Petro Kolodii, Head of the Regional Council and last but not least Mr. Andrij Sadowyi, the Mayor of the city of Lviv.
During a joint press point with Mr Sadowyi, the EUAM Head of Mission paid tribute to the Mayor of the city and the whole region for their attitude during the last difficult year for the country.
"It is obvious that under these circumstances my mission and myself stand ready to help and support your reform of the Rule of Law and law enforcement bodies with strategic advice and mentorship", said Mizsei, who considers inter alia the so called "Lviv Police Project" as a path in the right direction.
EUAM advisors offer a full advice range covering policing and judicial issues as well as project management for the Lviv Police Project as for the "Lviv – Safe City" project.
Kálmán Mizsei however underlined the local ownership principle, EUAM's role being limited to the advisory part.
Mr Andrij Sadowyi, the Mayor of Lviv, welcomed the new European support. Public safety is a municipal obligation and the first cititzen of Lviv has already discussed the pre mentioned project with the Minister of Internal Affairs, Arsen Avakov.
"Right now we need strong civil support, as the Police itself will not reform itself. We consider EUAM as an ally," said the host. 
Mayor Sodowyi expects the reform to be accomplished by the second half of next year. He also sees an opportunity for his city and region to be a model for a global nationwide reform.
The meeting rose hope on both sides which expect a fruitful cooperation. The EUAM outreach team is already planning its next Lviv visit in the next weeks.
On 8 Dec EUAM HoM Kálmán Mizsei met with local OSCE team leader Maciej Lang to discuss the excellent cooperation between OSCE and the EUAM outreach team.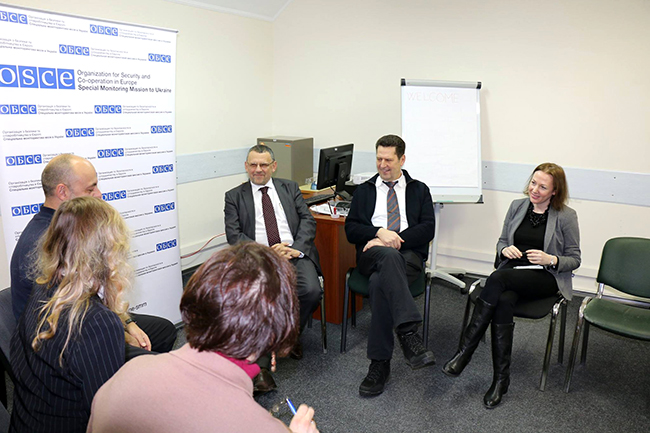 On 8 Dec EUAM HoM Kálmán Mizsei met with Petro Kolodii, the Head of the Lviv Regional Council. "Reform of law enforcement is crucial. The trust of the population has decreased. EUAM support is much appreciated", says Kolodii.