EUAM-funded booklet supports goal of corruption-free police
March 20, 2018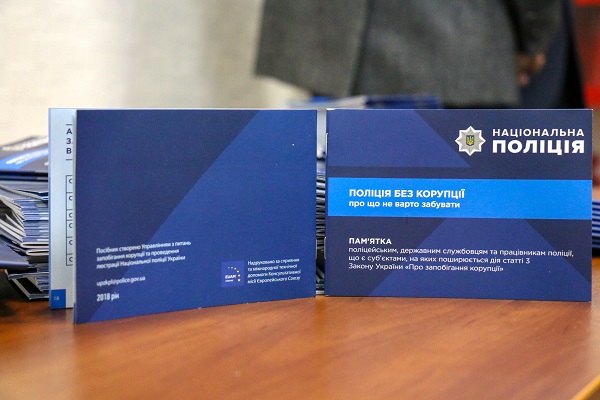 50,000 anti-corruption booklets financed, designed and printed by the EU Advisory Mission (EUAM) Ukraine were handed over to the National Police of Ukraine (NPU) to help their internal anti-corruption activities. The easily understandable document explains in simple terms what the official definition of corruption is, and also how police officers can report incidents of internal corruption that they might witness.
"The purpose of the document is twofold," explains Peter Staidl, EUAM Senior Adviser on Anti-Corruption. "The first is to ensure that honest police officers can report corruption internally and do not themselves foul of the Law by making an innocent mistake. This includes raising awareness in clear language of items they are allowed to accept, for example presents from family members, and items that legally constitute bribes. The brochure also helps police officers understand how they should fill in their e-declarations.
"The second purpose of the brochure is to spell out to dishonest police officers that the National Police of Ukraine is serious about tackling corruption. Distributing the brochure to police officers sends a clear message that corruption will not be tolerated. No police officer will be able to claim that they were unaware their actions were illegal once they have received this brochure."
EUAM is helping the NPU with its fight against corruption, including a comprehensive assessment of potential corruption risks and how to mitigate against them. EUAM is also currently delivering anti-corruption training for the police, focusing in particular on the prevention of corruption.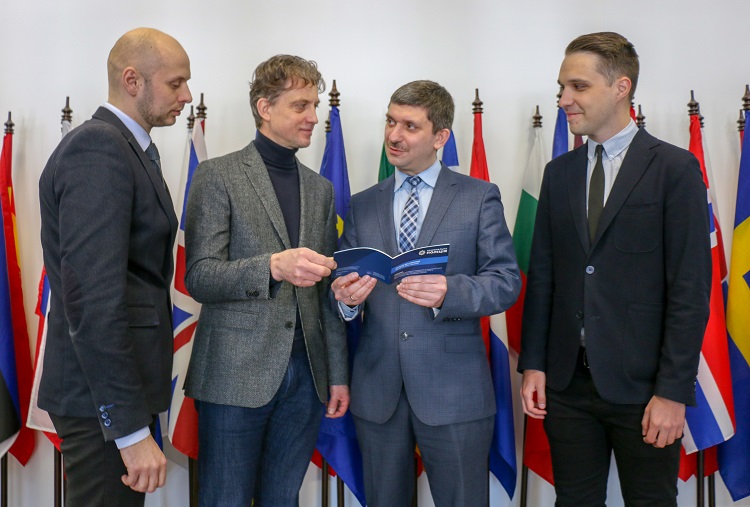 The Head of the Anti-corruption and Lustration Department of the NPU Igor Zvezdin (centre-right) with members of EUAM's anti-corruption team