Educational equipment worth €8,000 gives university students access to modern training tools
April 26, 2017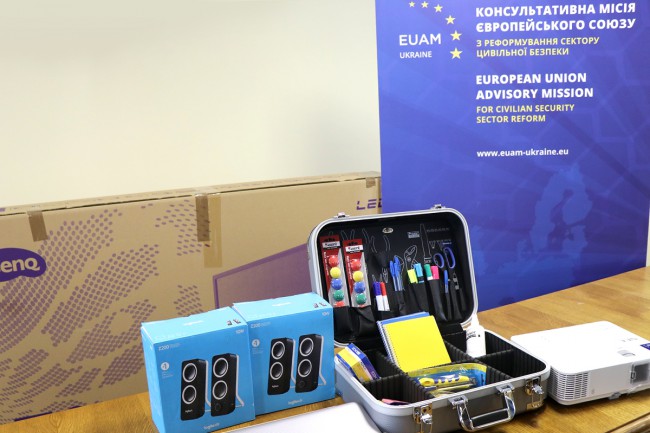 The European Union Advisory Mission (EUAM) Ukraine today handed over €8,000 worth of equipment to the National University of Internal Affairs in Lviv in order to support the educational needs of its students. This follows a similar donation that was made in Kharkiv in recent weeks. 
Staff at EUAM's Regional Presence in Lviv have established close working relationships with a number of civilian security sector actors in Lviv since last summer, with activities with the university central to that. 
"The university is an important feeder institution for Ukraine's civilian security sector," said Werner Geissler, Criminal Investigations Adviser/Trainer, EUAM Lviv Regional Presence, at today's ceremony, "it is a vital part of EUAM activities in the regions and we are delighted to have established such a productive relationship with it. We are in frequent contact with our university partners and have already conducted a number of training activities. The handover of this equipment shows that we want our support to be meaningful and sustainable."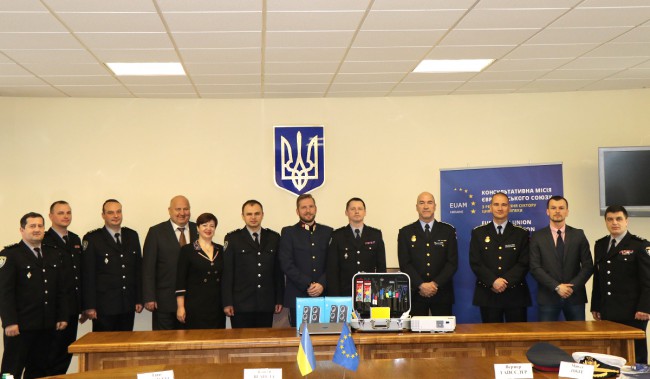 "Our relationship with EUAM is not just professional. It is also based in friendship. This is another constructive step, and we will need further support in future. I want to thank you all, in particular Werner", — said Roman Blahuta, rector of Lviv State University of Internal Affairs.
The equipment in question includes laptops, projectors, projector screens, and mobile-training equipment. The university may use it for a variety of training purposes, but in particular for public-order training – one of the EUAM's priority areas.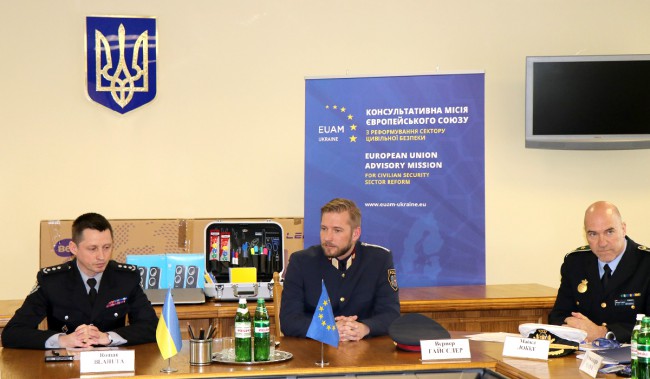 Students at the university have very qualified instructors," said Mr Geissler. "But they don't always have access to modern IT equipment. "This donation will give students access to more interactive and beneficial training tools."