Border support – EUAM takes part in the opening of a new border crossing point
November 10, 2022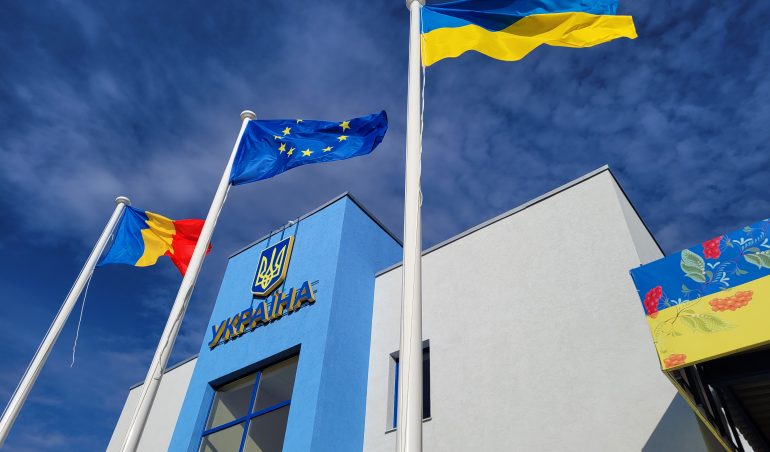 On 10 November, Head of EU Advisory Mission Ukraine (EUAM) Antti Hartikainen took part in an opening of the new 'Krasnoyilsk – Vicovu de Sus' Ukrainian-Romanian border crossing point. It will help reduce waiting time and ease bottlenecks at the major regional gateway for cargo 'Porubne – Siret'. EUAM initiated this project by delivering strategic advice and organising high-level meetings between the authorities of both countries, including customs and border guards. Prime Ministers of Ukraine and Romania attended the ceremony, underscoring the significance of the event. Both of them acknowledged the contribution of the EUAM in developing border crossing points.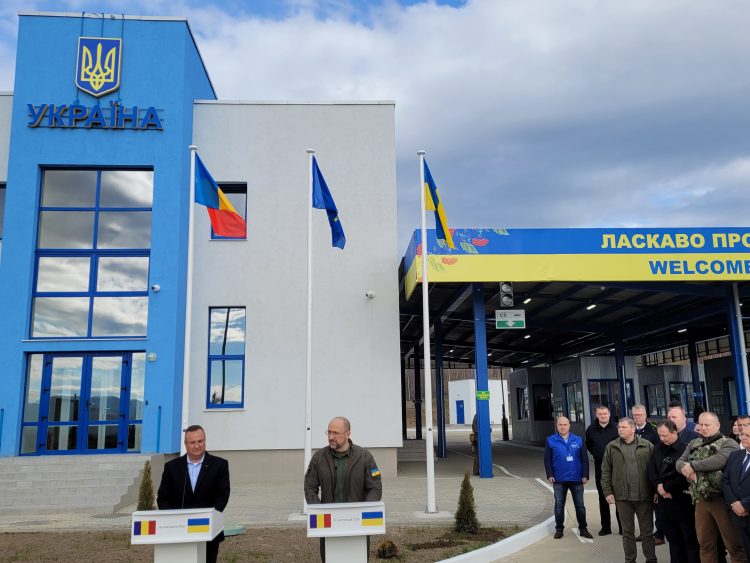 'EUAM will continue supporting Ukrainian partners to facilitate agricultural export and bilateral trade with the European Union under the 'Solidarity Lanes' initiative,' stressed Antti Hartikainen. Also today, EUAM team discussed how to expand cooperation on the central and regional levels with the Acting Head of the State Customs Service of Ukraine Vyacheslav Demchenko.
According to EUAM Deputy Head of Operations Jesse Seppala, border support is one of the crucial activities of the Mission. 'Given Ukraine's candidacy for EU accession, there will be a need for external evaluation of border infrastructure, customs procedures and much more. The Mission is ready to provide its first-hand expertise on how to increase the capacities of customs officers and border guards,' he added.
In the future, EUAM plans to expand its successful model of the Ukrainian-Romanian customs working group by inviting representatives of Slovakia and Poland. 'Such a platform helps solve the problems at the border by improving the trade facilitation mechanism, phytosanitary and veterinary procedures, as well as cooperation and coordination with law enforcement agencies," explained EUAM Strategic Customs Adviser Dorel Fronea.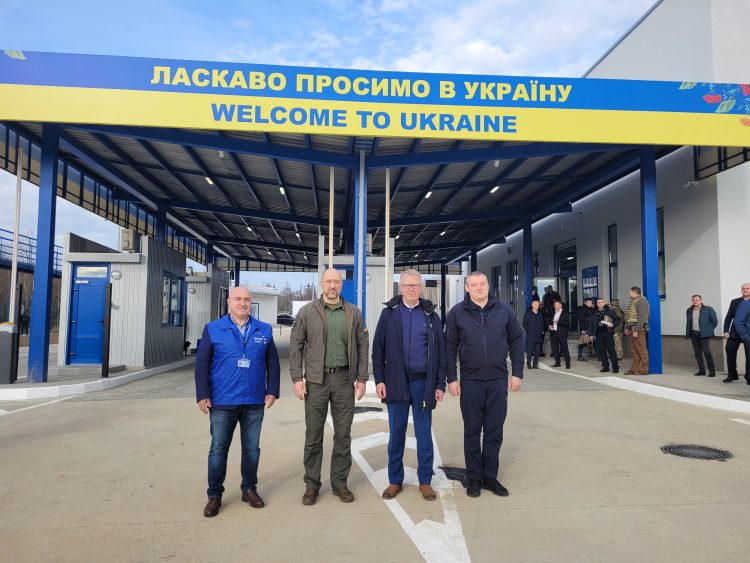 Head of Mission Antti Hartikainen, Prime Minister of Ukraine Denys Shmyhal, Acting Head of the State Customs Service of Ukraine Vyacheslav Demchenko and EUAM Strategic Customs Adviser Dorel Fronea