Kharkiv Forum for Community Safety promotes closer community-law enforcement ties
August 10, 2018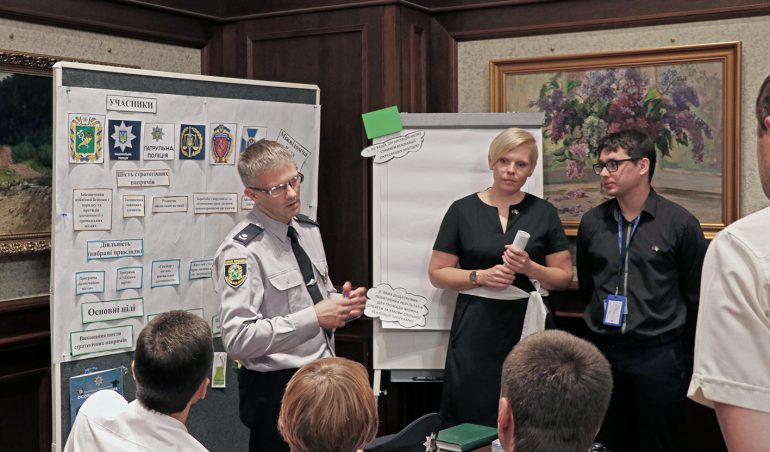 Civil society organisations and law enforcement representatives in Kharkiv discussed public safety initiatives, ideas for projects and how to promote cooperation between the community and law enforcement agencies at a forum organised yesterday by the EU Advisory Mission (EUAM) Ukraine.
"A core principle in democracies is that law enforcement responds to the needs expressed by the communities they serve. To this end, EUAM has supported the development of a strategy to ensure public safety and order in Kharkiv region for 2018-2019, and this document was approved by the Kharkiv Regional State Council in December last year. This programme is the first of its kind in Ukraine and establishes priorities for law enforcement activity based on the wishes of the public as expressed via an opinion poll," said Verner Pedersen, EUAM Regional Presence Coordinator in Kharkiv, during the Forum.
The Danish Police Chief Superintendent added, "To increase public participation in this process, we have invited representatives from civil society organisations to listen to their suggestions and ideas about how cooperation between law enforcement agencies and the community they serve can be strengthened. Events such as the Forum for Community Safety are designed to increase community buy-in and public trust for law enforcement activities".
At the Forum, civil society organisations were informed about upcoming initiatives and projects such as a road traffic safety campaign in September, as well as a planned 'neighbourhood watch' programme to provide information to local residents on how to secure their property and create safer neighbourhoods.
In the coming months, the EUAM Regional Presence in Kharkiv has set itself a priority to support and strengthen the cooperation between civil society organisations and law enforcement agencies in the region.