Investigation of economic crimes, transparency, anticorruption – EUAM outlines cooperation priorities with Economic Security Bureau
August 12, 2022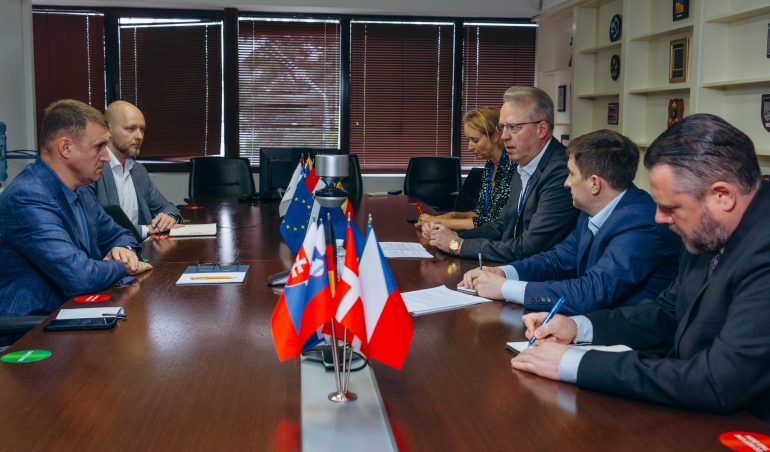 The Head of the EU Advisory Mission (EUAM), Antti Hartikainen, hosted the Head of the Economic Security Bureau of Ukraine (ESBU), Vadym Melnyk, at the Mission's headquarters this week to streamline cooperation activities.
Ukraine's aspiration to join the EU has driven many successful reforms in the country.  The recent decision of the European leaders to grant Ukraine the EU candidacy status is a strong political signal of support which implies further progress on the reform's agenda. Professionalism, transparency and intolerance to corruption are the pillars that ESBU expects to build its work upon.
"Serious economic crimes, especially committed during wartime, should be placed at the core of international criminal law", said Antti Hartikainen. "Protection of Ukraine's economic interest will be no less important in the post-war period. While rebuilding the destroyed infrastructure, it is necessary to ensure that the state budget and international funds remain protected from criminal offences".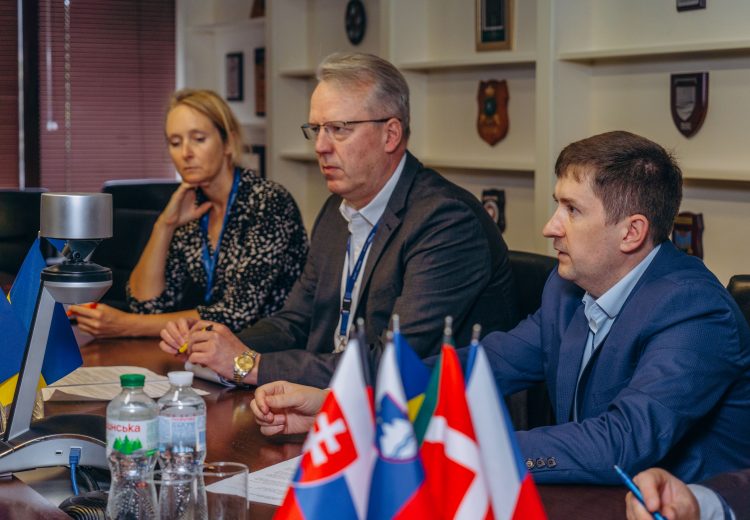 Budgetary discipline is a prerequisite, especially in Ukraine's goal of EU membership. EUAM aims to enhance ESBU's capacities in:
 – investigating and prosecuting criminal activities targeted at misuse of international assistance or the state budget;
 – the seizure of assets;
 – investigating and prosecuting financial activities of organised crime.
Besides that, the Mission is ready to enhance ESBU's analytical capacities and facilitate international cooperation with similar EU agencies.
Corruption risk assessment was another important topic on the agenda, especially in the distribution of humanitarian aid. EUAM is ready to assist on the matter with strategic advice, methodological support, training and sharing of EU best practices on corruption prevention and detection.