Assisting Ukrainian police during the war and keeping the reform going
August 15, 2022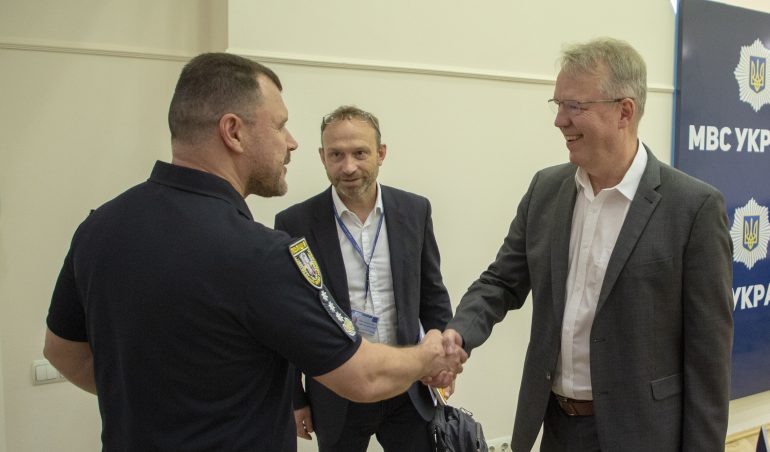 Investigation of war crimes, the reform of Ukraine's police, cyber security, equipment donations and training were among key topics in last week's meeting between the Head of the EU Advisory Mission (EUAM), Antti Hartikainen, and the Head of the National Police of Ukraine (NPU), Ihor Klymenko.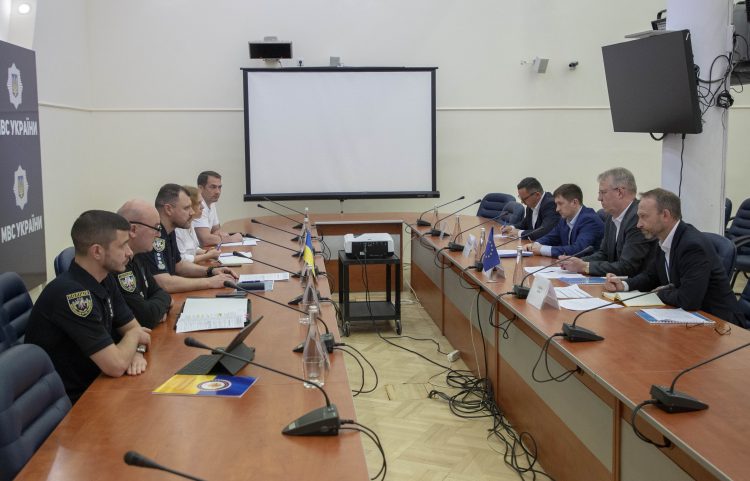 As tasked by the EU Member States, EUAM supports Ukrainian law enforcement agencies also in investigating and prosecuting international crimes with advice, training and equipment donations.
Recently, Mission's experts visited crime scenes in Irpin, Bucha and Hostomel with colleagues from NPU. In the future, EUAM's team will be reinforced with experts specialising in the investigation of international crimes, conflict-related sexual and gender-based violence, victims' rights, and forensic expertise on complex crime scenes, weapons, ammunition and explosives. EUAM will also deliver several specialised training related to investigating atrocity crimes.
 Support for investigating international crimes and equipment donations
"Supporting specialised training for international crime investigators is among EUAM's key priorities. We also assist, advise and mentor specialised mobile groups that visit crime scenes", said Antti Hartikainen. "It is of utmost importance to assist our Ukrainian partners in establishing accountability for those responsible for international crimes".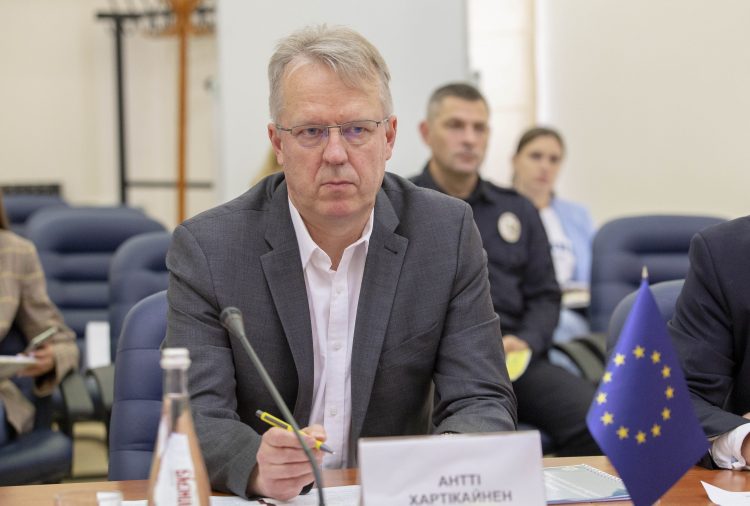 Since the beginning of the war, EUAM has redirected its project budget (EUR 1.6 mln) to support law enforcement agencies, including the National Police of Ukraine, through donations. Besides that, the Mission assisted in delivering  numerous support packages overall worth over EUR 8.2 mln through the EU-funded PRAVO Police programme. The donations included pickups, light SUVs and vans, food rations, radios, ICT equipment, personal protective equipment, police uniforms, etc.
"Our functions have expanded significantly", underlined Ihor Klymenko. "We've benefited from our longstanding cooperation with EUAM and we felt its results, especially during the Russian aggression. It applies to skills, medical training and technical support to the National Police of Ukraine. From the first days of the full-scale war, the National Police documented 95% of all crimes committed on the territory of our state. In total, the National Police registered more than 27,000 cases."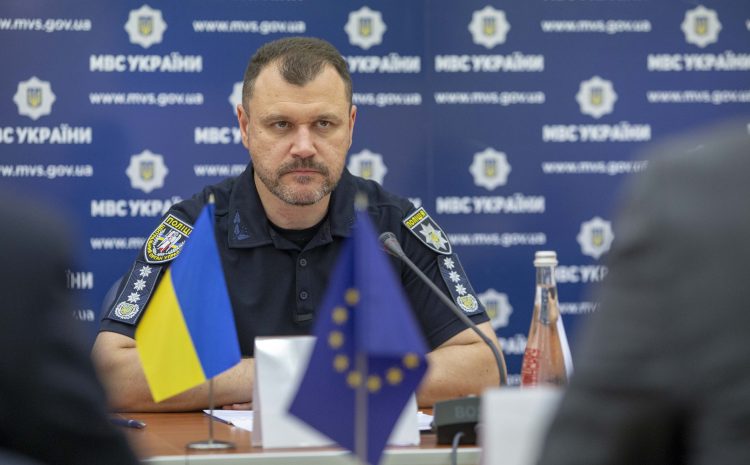 Looking ahead: police reform to meet EU standards
In light of Ukraine's EU candidacy status, it is essential to build upon the reform in NPU and ensure its success despite the ongoing war. EUAM will continue to support the National Police of Ukraine by sharing best EU practices.
The Mission and the NPU are furthermore already now planning the post-war and transition phase assistance in following areas:
Preventions of weapons smuggling out of Ukraine

Supporting the development of the Digital Transformation Strategy, including enhancing cyber-security capacities;

Psychological assistance during the war and postwar periods;

Community safety dialogue: cooperation between civil society and law enforcement agencies to build trust and deal with safety issues;

Fighting organised crime;

Fighting proliferation of small arms weapons.