In Zakarpattia, EUAM explores how to refocus its activities on the regional level
July 01, 2022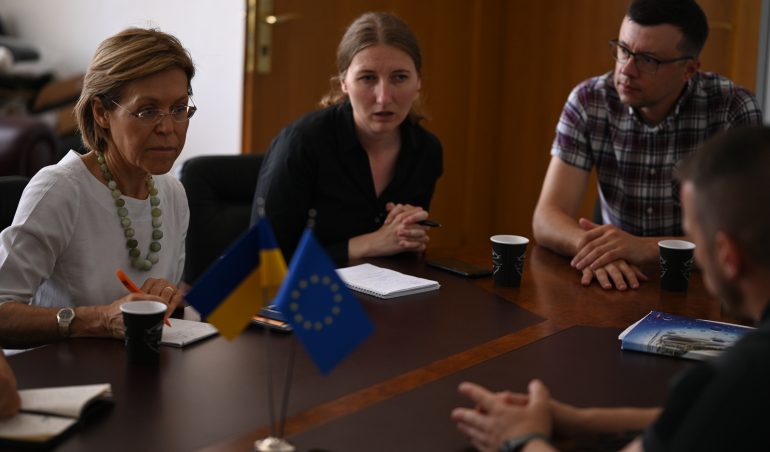 This week, the EU Advisory Mission (EUAM) team visited Uzhhorod to explore regional priorities with its counterparts ahead of the upcoming return of all mission members to Ukraine.
"We came to Zakarpattia with a clear message: EUAM continues supporting its Ukrainian partners in the field of the civilian security sector, especially since Ukraine was granted the candidate's status for EU membership. We aim to explore regional priorities and facilitate relevant support in areas where our interlocutors see genuine added value for EUAM's support in this difficult period," noted Hannelore Valier, Head of EUAM Lviv Field Office.
During a four-day visit, EUAM experts discussed strategic priorities – from security challenges and public safety to bottlenecks at the border and integration of IDPs, with Zakarpattia regional authorities, the leadership of law enforcement agencies and civil society organisations. 
As part of its border support activity, EUAM experts continued fruitful engagement with Zakarpattia customs (following up on a meeting in May). They visited "Uzhhorod-Vyšné Nemecké" Border Crossing Point between Ukraine and Slovakia to assess the state of play and the possibility of renewing reconstruction there.