#HeroesofUkraine: the Ministry of Digital Transformation launches an app to alert citizens of air raids
April 26, 2022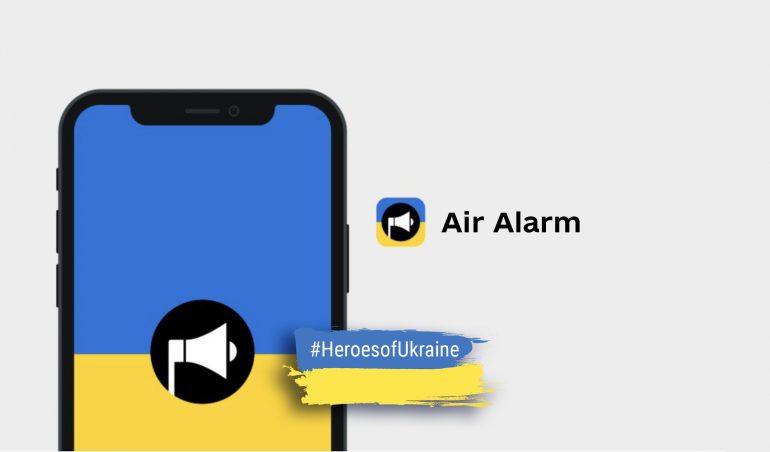 With its #HeroesofUkraine series, the EU Advisory Mission (EUAM) shares the inspiring stories of Ukrainian men and women who show ingenuity and resilience in defending their country.


Established in 2019, the Ministry of Digital Transformation (MoDT) is one of the Mission's top priority counterparts to reform the Ukrainian civilian security sector. Only a few days after the invasion started, they launched on their official website thedigital.gov.ua a new app called "Air Alarm", created to alert citizens about incoming air raids and invite them to take shelter.
Developed in an emergency by Ajax Systems and the IT company Stfalcon, the app is straightforward. It consists of a siren that sounds precisely like the traditional street alarms, which will activate in case of air, chemical, manufactured, or other types of alarms. The smartphone sends the loudest alert with a 30-second alarm, even in silent or sleep mode.
"Sirens or other informational events are not heard everywhere in remote, new areas of cities, small towns and villages," underlined MoDT in its official message. "Therefore, it was necessary to have a reliable alternative tool with alerts to monitor the situation." And the app proved very useful. The app often alerts people faster than the street sirens. It also became a lifeline to the people from rural Ukraine, in small towns and villages where air raid sirens sometimes don't exist.
"Thanks to direct cooperation with the Regional State Administrations (RSA) and the Ministry of Finance, we can quickly connect new regions and cities and inform as many people as possible about the possible threats," explained the Ministry of Digital Transformation. "We are grateful to all partners for their maximum involvement and assistance in the implementation of the service, and especially to the Khmelnytskyi and Vinnytsia RSA, who helped a lot during the launch. We believe that together we can save many lives."
Already downloaded by millions of active users, the "Air Alarm" app gives first-hand information to people and invites them to react quickly. And saved an incalculable number of civilian lives.
Available on Google Play and AppStore: www.ukrainealarm.com