#HeroesofUkraine: the driver who saved the Mariupol women's football club
April 06, 2022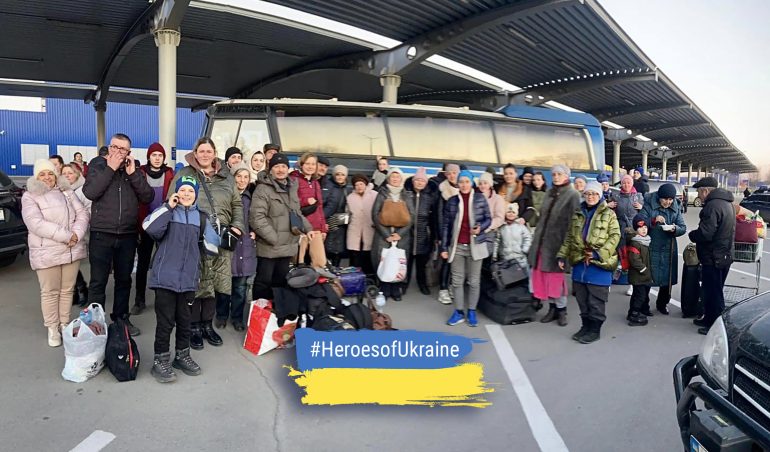 The EU Advisory Mission pays homage to the inspiring men and women from all over Ukraine who showed remarkable resilience since the war started. Based on their experience and their exceptional behaviour at times of war, we are sharing their stories, giving voice to the #HeroesofUkraine.

This story comes from the Vinnytsia oblast, in the West of Ukraine, and it is about the driver who saved the Mariupol women's football team. Until the very last moment, the team did not want to leave the city. But then, they decided to go. Half of them left with their families to the Vinnytsa region, but some of them still remained in the city.
Hence, the girls who had evacuated decided to go back and help their teammates to get out of the city. The problem was the transport. They found a man, Ivan Chupin, who allowed them to take his bus to cross the country. But when he met with them to give them the keys, he realised that they were going to travel by themselves.
Mr Chupin decided to go with them. He and the girls collected some food and medicines and they hit the road. They joined a humanitarian convoy, with which they headed to Mariupol.
At 22:00 the same day, they managed to take out about 100 persons from Mariupol. Some were evacuated on the bus, some joined them on the way back in their private vehicles.
In her welcoming speech, the First Deputy Head of the Vinnytsa Regional Administration, Natalia Zabolotna said "Today, hundreds of thousands take action as military, volunteers… People who lived in hot areas and saw all the horrors. People who stayed at their jobs to continue living in the country, international partners and organisations. They are all Heroes!"