Future of Ukrainian dialogue policing looking good as EUAM-trained police officers train colleagues
October 18, 2017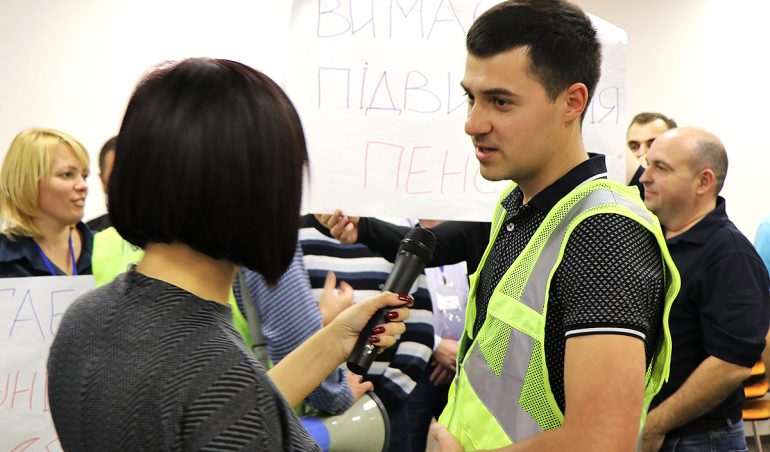 A group of three Ukrainian dialogue policing trainers, trained earlier this year by the EU Advisory Mission Ukraine (EUAM), are currently leading a three-day training session in Lviv for 20 NPU officers from Lviv, Kyiv, Odesa and Khmelnitsky, which will help spread dialogue policing techniques throughout the police in Western Ukraine. The training lasts from 17-19 October 2017 and trainers from EUAM and from anti-conflict teams in the Czech police are present to provide support.
Dialogue policing is relatively new part of the toolkit that the Ukrainian police uses to reduce the risk of violence during mass events such as demonstrations or sporting events. It emphasises the importance of constant communication with the organisers and participants of events and teaches skills to deescalate tensions. Dialogue police officers are also trained in how to identify risks and crowd psychology.
EUAM has supported the National Police of Ukraine in this area for over a year. In cooperation with the Czech Police, from November 2016 until March 2017, over 120 police officers were trained in dialogue policing techniques from 11 Ukrainian regions. In April 2017, 23 of these were selected to become trainers and received supplementary training. These trainers are now training their colleagues.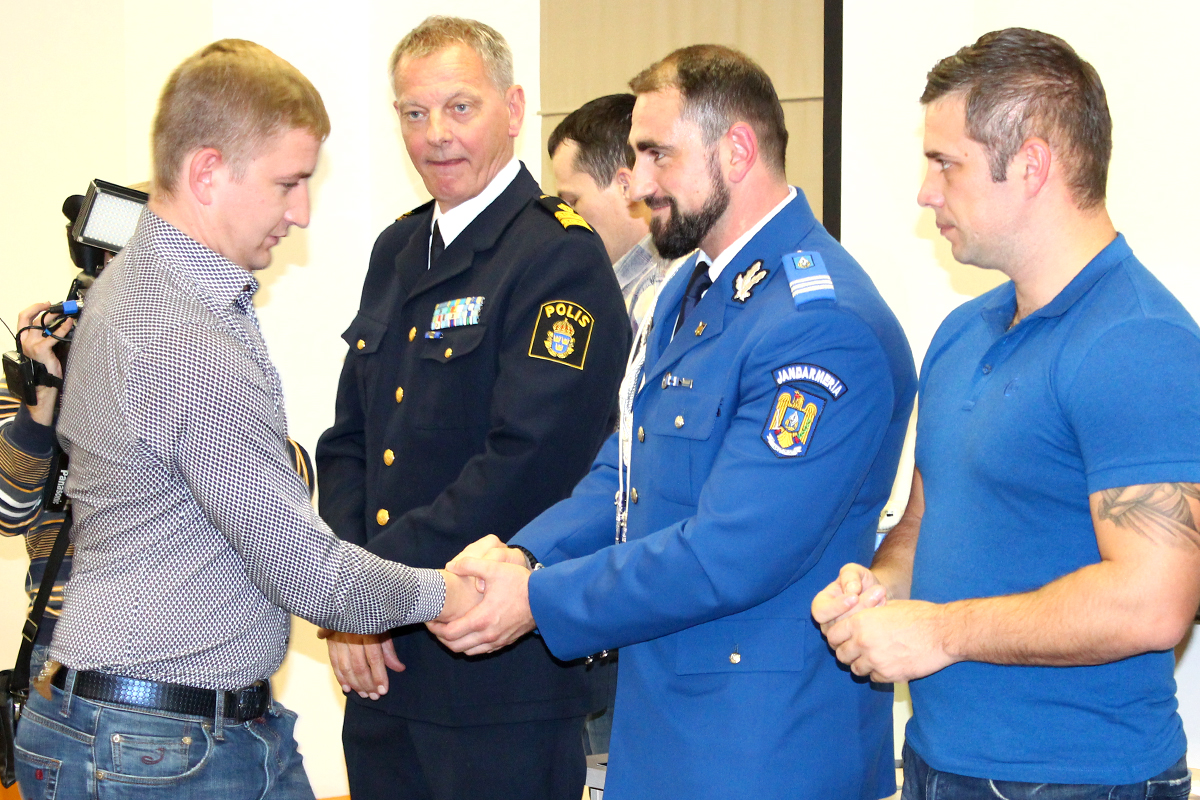 "The right to demonstrate is a fundamental right in a democracy and dialogue with the police is a crucial part of ensuring that demonstrations or other mass events take place peacefully," said Neculai Oprea, EUAM Public Order Adviser/Trainer. "It's a great feeling to see people that you've trained go on to train other people."
The training in Lviv follows on from a similar course delivered in Kyiv. A further training sessions is planned in Kharkiv in November and there will be trainings in other regions next year. 15 dialogue policing officers will also travel for three days in November to Prague, the Czech Republic for a study trip where as part of the trip they will observe how their Czech colleagues manage a mass event.