Core values: why they are fundamental for every future law enforcement agent
November 07, 2020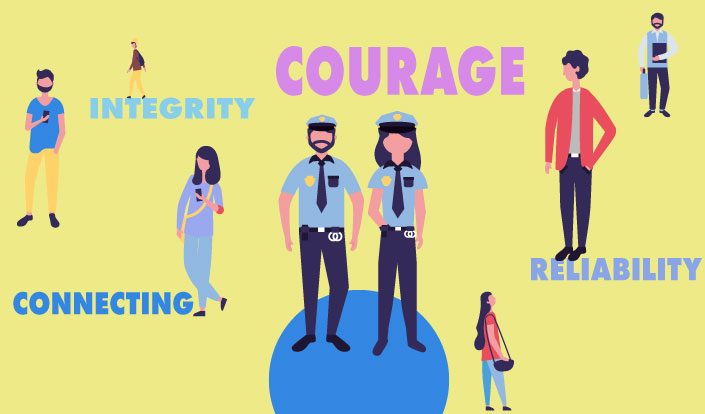 Last week, more than 100 police cadets from the Odesa State University of Internal Affairs assisted an online presentation hosted by the EU Advisory Mission (EUAM Ukraine) Field Office in the region to raise awareness on community policing and share best EU practices. EUAM Adviser and Trainer on Community Policing, Ms Lucia Meijerman-Nolte, from the city of Nijmegen (Netherlands), shared with these future police officers her advice on how to build trust and confidence with civil society.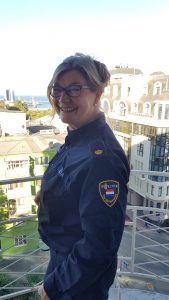 In her previous presentation, Lucia Meijerman-Nolte had put the focus on the Mission Mandate – the priorities for civilian security sector reform in Ukraine and the human rights and gender issue – and used her own experience as a Dutch police officer to share the importance of being reliable, professional and approachable to gain trust from the community. In this new session, the EU expert chose to focus more on the core values that any police officer should share according to her.
"Integrity" of your behaviour, "reliability" between what I say and what I do, "connecting" with your team, your organisation and the citizens, and the most important of all "courage": these are the core values of community policing, according to Lucia Meijerman-Nolte, the ones that will "make a police officer stronger, able to make appropriate decisions but also willing to seek for, to listen to and to act upon".
"To be a good police officer, you need to always remain connected with your core values" (Lucia Meijerman-Nolte, EUAM Adviser and Trainer on Community Policing)
"Courage is a central core value for police officers, she explains. Inside the police, you are always dealing with the law whenever there is a withering. Courage is about facing dilemmas and taking decision. When other people are stepping back, the law enforcement agent needs to step forward".
Sharing her own experience, Lucia Meijerman-Nolte recalls a domestic violence case when she was the first one to enter the house and the perpetrator had closed the door behind her: "Surrounded by aggressiveness, I had to take out my gun. I was very afraid I would have to shoot, but hopefully a colleague arrived. […] To be a good police officer, you need to always remain connected with your core values."
At the end of her presentation, when asked by one of the police cadets how to really build trust with the community, the EU expert explains "It starts with you, as a police officer. Are you approachable? It starts with your attitude: if you go out of your police car to meet with people. Are you willing to communicate with citizens? Strong enough to face sensitive issues? Are you not looking away from trouble? It is about not promising things that you cannot keep, to always do what you say and say what you do".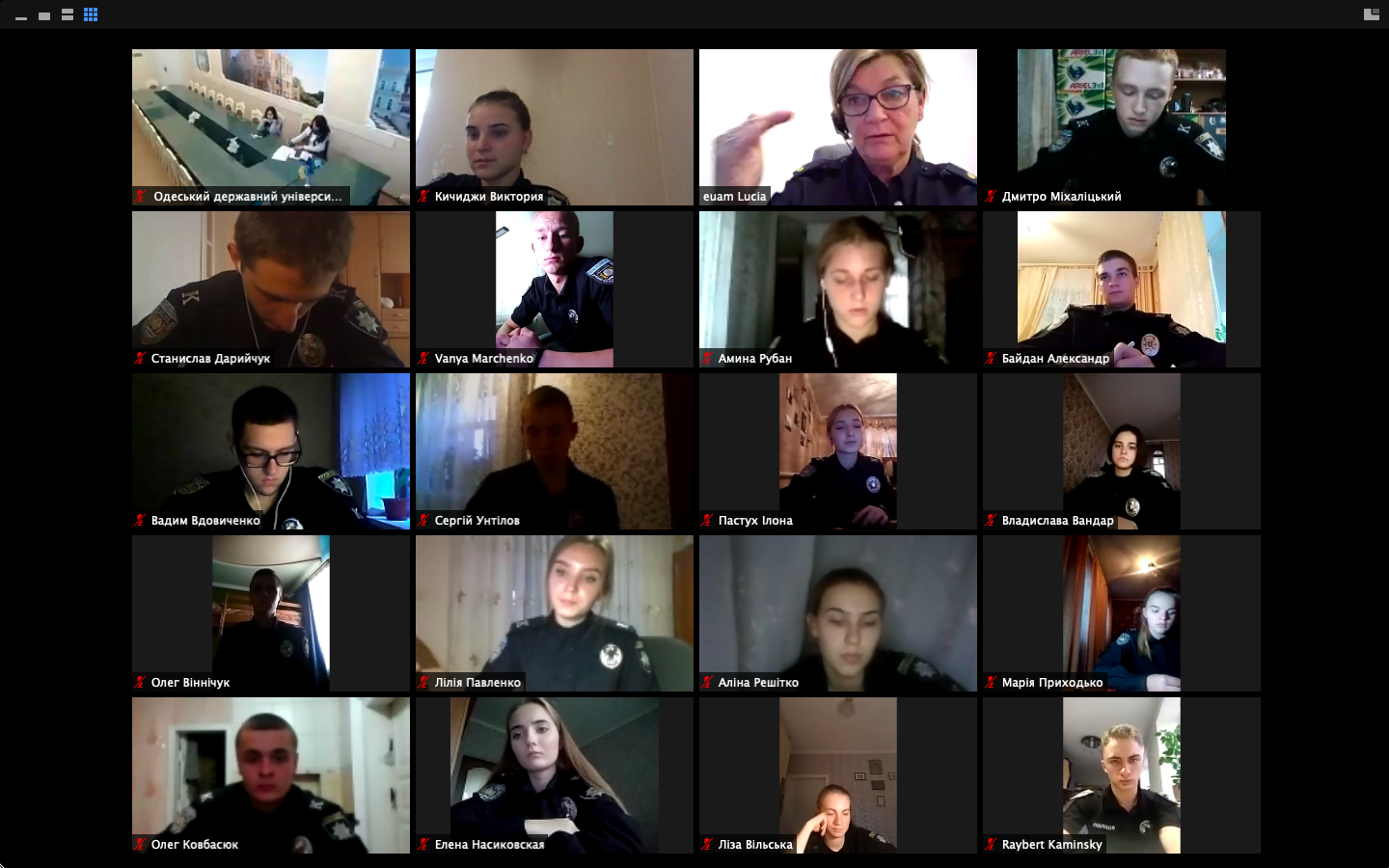 This week, she is meeting online with Odesa cadets for a new session on the "soft skills" (e.g. communication, conflict prevention or leadership) that are necessary in the professional environment of police.