EUAM welcomes the EU High Representative/Vice-President Borrell
September 22, 2020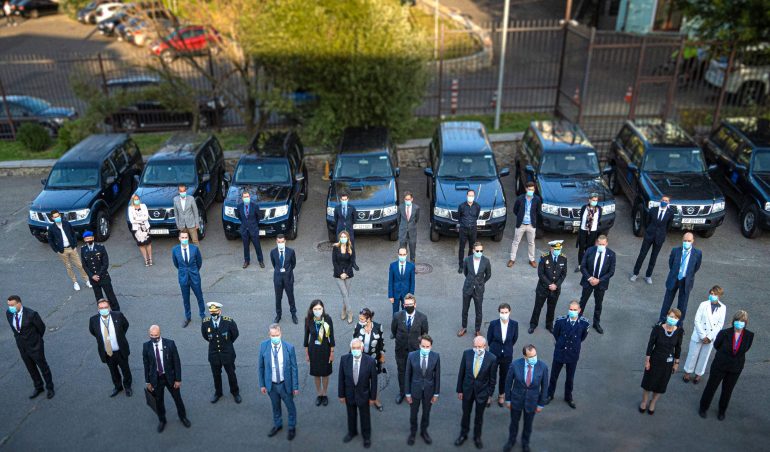 On Tuesday 22 September, the EU Advisory Mission for Civilian Security Sector Reform (EUAM Ukraine) had the honour of welcoming to its headquarters in Kyiv the EU High Representative for Foreign Affairs and Security Policy/Vice-President of the European Commission (HR/VP), Josep Borrell, during his official visit to Ukraine.
After being welcomed by the Head of Mission Mr Antti Hartikainen, Mr Borrell addressed a group of EU Member States Ambassadors during an outdoor gathering, in respect of the current COVID-19 measures.
The EUAM Ukraine is honoured by the visit, which is seen as an acknowledgement of the progress made by the Mission over the past six years in supporting the reform of the civilian security sector in Ukraine.
During his one-day official visit to Ukraine, his first as HR/VP, Mr Borrell also met with the President of Ukraine, Volodymyr Zelenskyy, before meeting with the Minister of Foreign Affairs, Dmytro Kuleba. Mr Borrell also held meetings with the Minister of Defence, Andrii Taran, with the Organisation for Security and Co-operation in Europe (OSCE) and with members of the civil society and the Ukrainian parliament to discuss anti-corruption developments in the country.