EUAM supports the creation of the University Mediation Centre in Odesa
March 29, 2023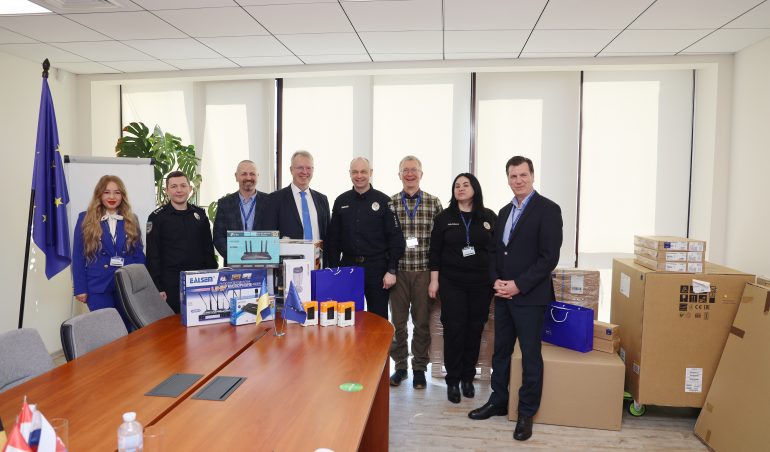 On 27 March, the EU Advisory Mission Ukraine donated a wide range of IT equipment, such as laptops, TV sets, printers, portable hard drives and wireless conference systems to the Mediation Centre of the Odesa State University of Internal Affairs.
This equipment will help to create a space in the university, for students to learn and practice mediation and conflict management skills. Having such skills is now necessary for police officers working in the liberated areas of Ukraine.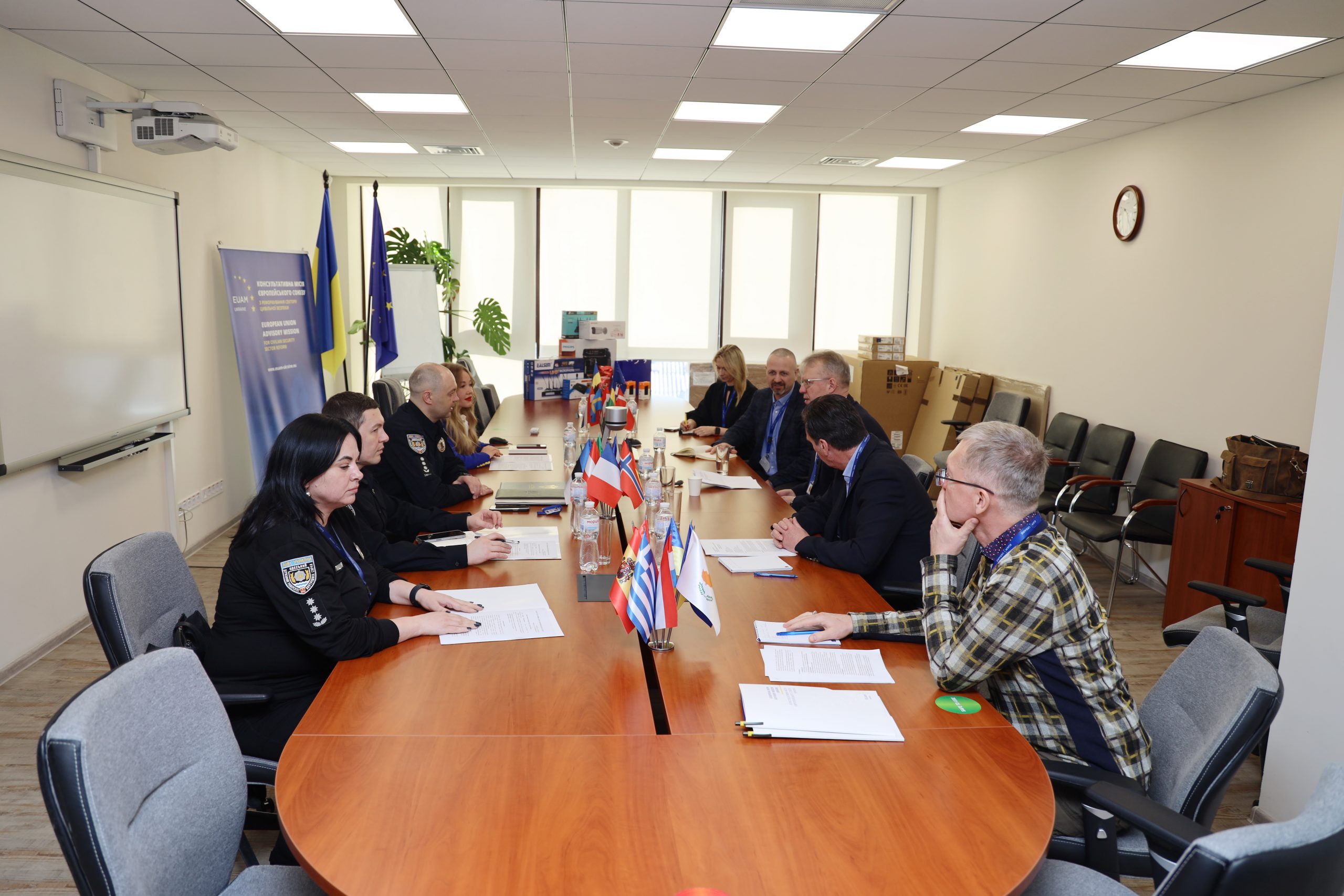 "A police officer is a key person in the liberated areas. Our teaching staff tries to provide cadets with the necessary knowledge and skills to handle the challenges they might," said colonel Dmytro Schvets, rector of the Odesa State University, adding that thanks to EUAM, the University will soon launch a separate course on mediation and conflict management.
Antti Hartikainen, Head of EUAM Ukraine, stated that the Mission is proud to have a long-standing partner like the Odesa State University of Internal Affairs and colonel Dmytro Shvets. "I want to express my admiration for how the University copes with the current challenges posed by Russia's unprovoked and unjustified military aggression. We foresee our close cooperation in the investigation and prosecution of International Crimes, good governance, conflict management and community policing," Hartikainen said.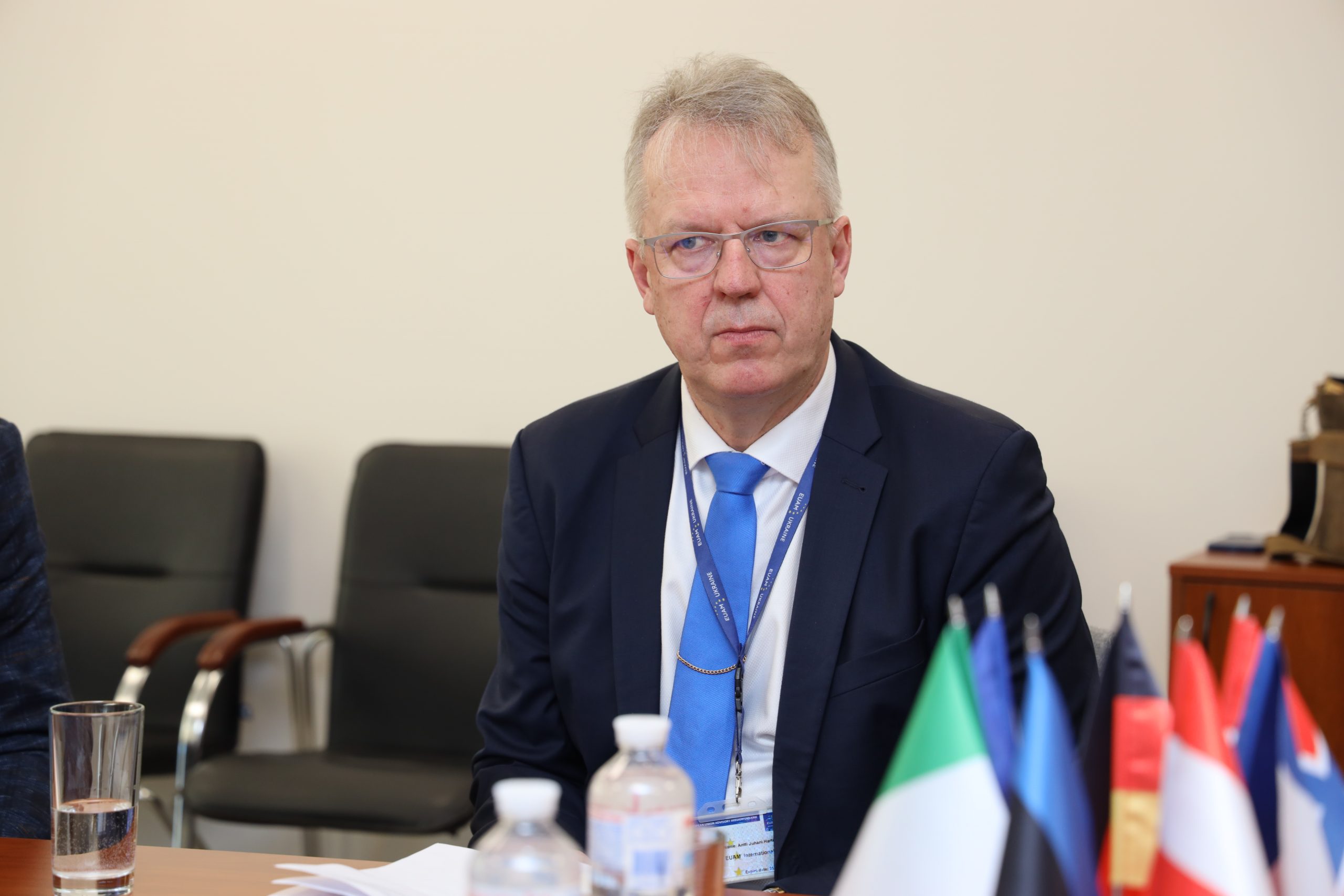 The parties discussed areas of enhanced cooperation, such as training for future police officers. Colonel Schvets underlined that most students who graduate this year will be assigned to the National Police Departments in the Kherson, Zaporizhiia and Mykolaiv regions.
The Mediation Centre of the Odesa University will become operational very soon thanks to the IT equipment donated by EUAM. "Launching the Mediation Center is a big success for all involved in this initiative. EUAM Field Office Odesa plans to continue cooperation with the University providing more conflict management and leadership workshops, as well as sharing EU experience and best practices", Martins Tols, EUAM Adviser on Good Governance and HR Development, stated during the meeting.