Conflict management skills for the Chernivtsi police
February 02, 2023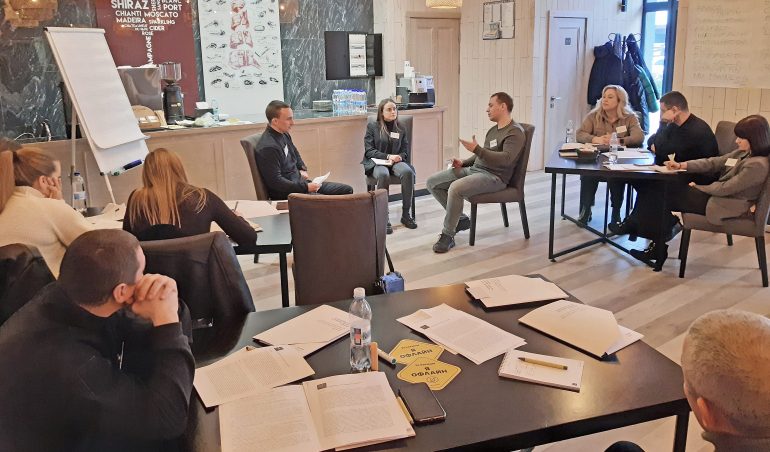 "The skills for solving conflicts at work and in everyday life are crucial for every police officer. Moreover, it helps to perform police officer duties more effectively," stated a participant of a workshop on conflict management and mediation conducted by the EU Advisory Mission in Chernivtsi last week.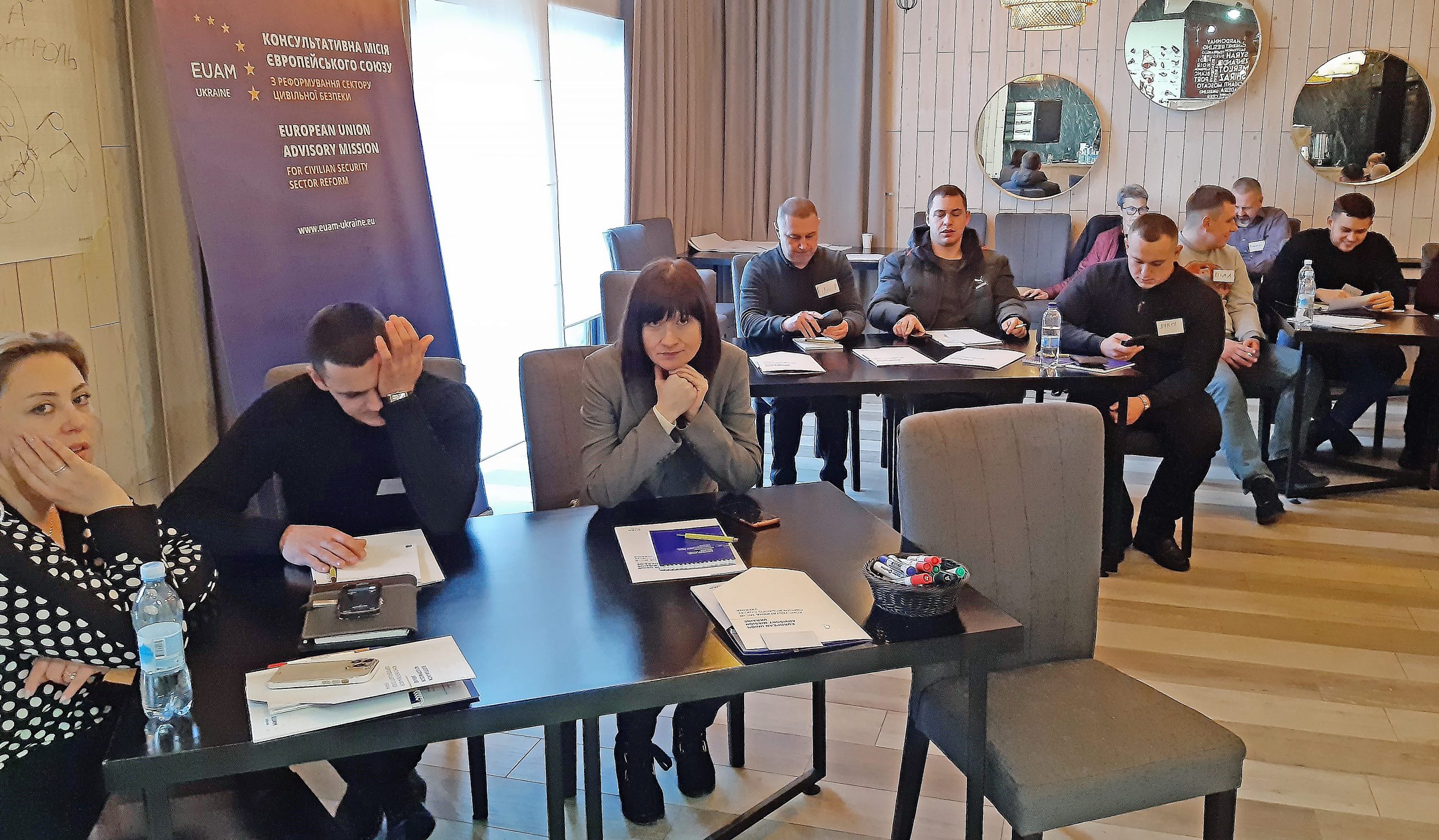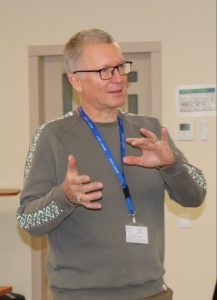 Between 23 and 27 January, 18 police officers from the Training Centre and Human Resources Department of the Main Directorate of the National Police in Chernivtsi region participated in the workshop to improve their conflict management and mediation skills. The workshop was organised jointly by the EUAM's Odesa Field Office and the Mission's Mobile Unit.
In a friendly and interactive manner, EUAM experts explained the theoretical aspects of mediation, highlighting the importance of integrating such knowledge into the daily work of Ukrainian police officers.
Three workshop days out of five were dedicated to applying conflict management skills through case studies developed by Martins Tols, EUAM Adviser/Trainer on Good Governance and Human Resources Management. The participants practised their conflict management and mediation skills by playing suggested scenarios covering administrative, civil and criminal conflicts.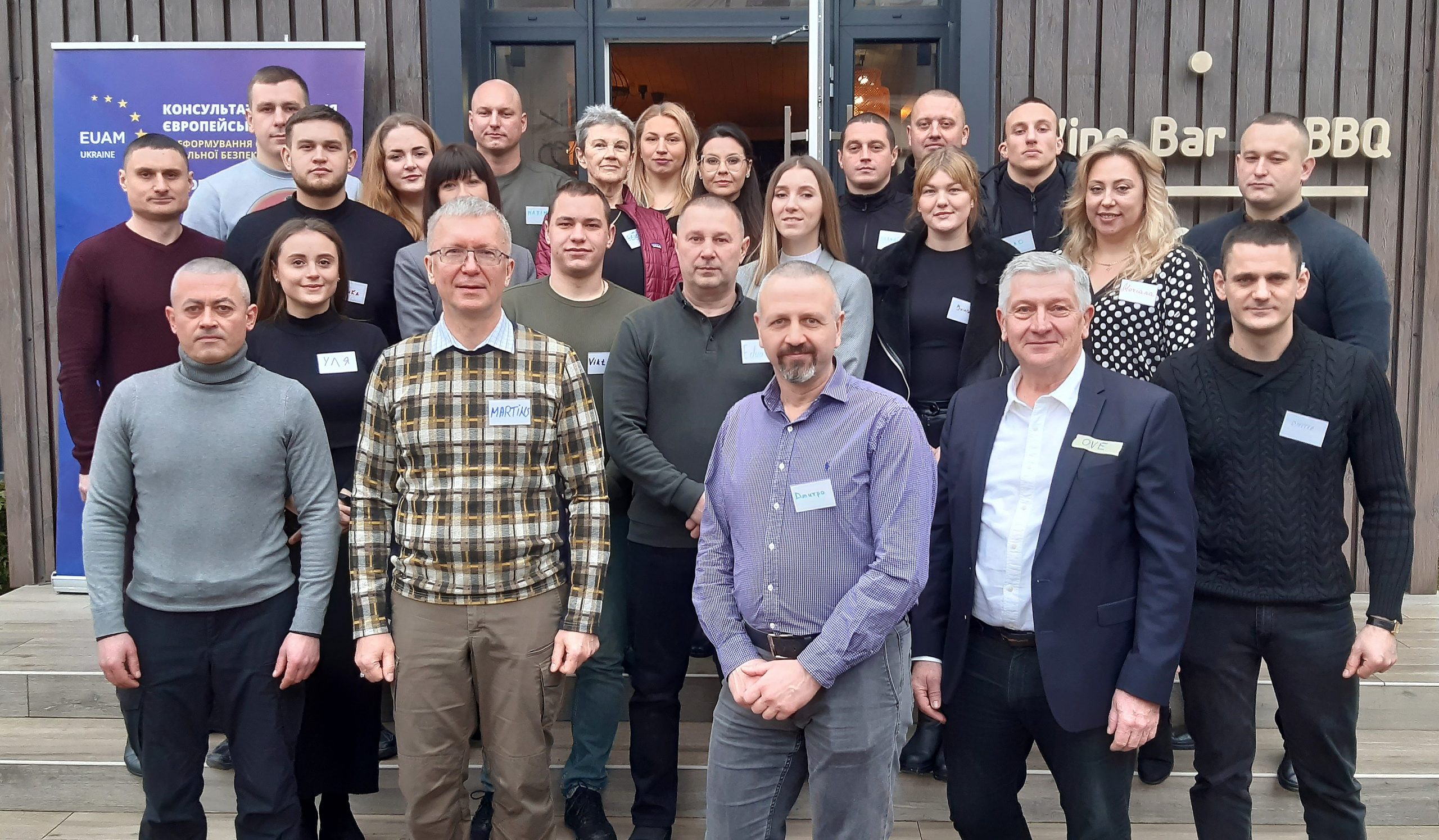 "The workshop for the police of Chernivtsi was successful. Some police officers even expressed interest in further deepening their knowledge in mediation," said Martins Tols and continued: "Conflict management skills should have the interest of everyone who works with people, especially those who, as part of their job, deal with conflict situations daily. Needless to say, police officers belong to this category".
Read more on EUAM training on mediation and conflict management for students of the Odesa State University of Internal Affairs at the end of last year.