EUAM supports IT infrastructure of Ukraine's police with equipment donation
June 15, 2022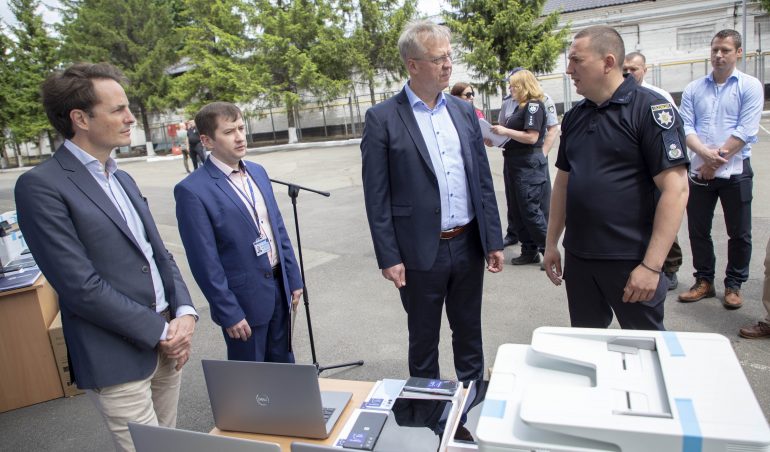 The EU Advisory Mission (EUAM) delivered another package of support to Ukraine. The National Police (NPU) received the cutting-edge equipment worth up to EUR 356,000.
The donation includes laptops, multifunctional office devices, smart phones and software due to support the IT infrastructure of Ukraine's police.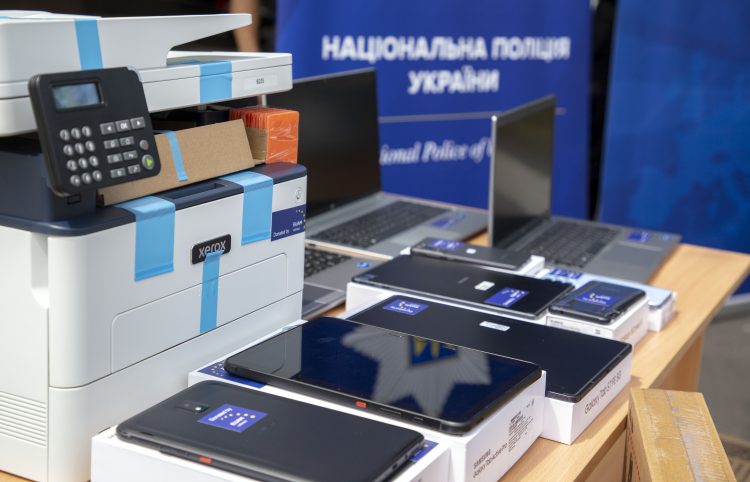 The equipment will help police to organise work in remote areas, which suffered from Russian aggression.  It will support pre-trial investigation, criminal investigation, information and analytical support units.
"The equipment will be distributed, in particular, among units affected by Russian aggression. It will go to the areas, where NPU lost its regional departments. With this continuous support from our international partners, with the cutting-edge technology will we be able to defeat our enemy", highlighted Vasyl Teterya, Deputy Head of  NPU.
"Ukrainians are showing the world remarkable resilience and determination in the fight for their land, freedom and European values. I would like to reassure you of our support and solidarity in the face of the ongoing brutal Russian aggression", said Antti Hartikainen, Head of EUAM.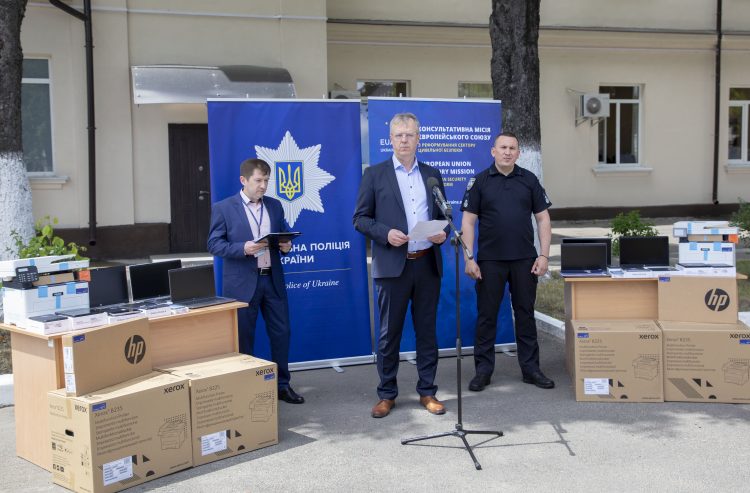 Following the unprovoked and unjustified Russian invasion, EUAM re-purposed all its project money (€ 1.6M) to address the pressing needs of Ukraine's law enforcement agencies. Through this swift relocation of funds EUAM has already delivered among others food rations to the Ukrainian police worth over half million euro.
It is already a second donation to the NPU within a one-week period. Earlier, Ukraine's law enforcement agencies received personal protective equipment worth EUR 3,000,000 within EU-funded Pravo Police Programme. The donation included plate carriers, bulletproof vests and helmets.