EUAM assists Poltava police to improve recruitment, vetting and integrity procedures
June 01, 2018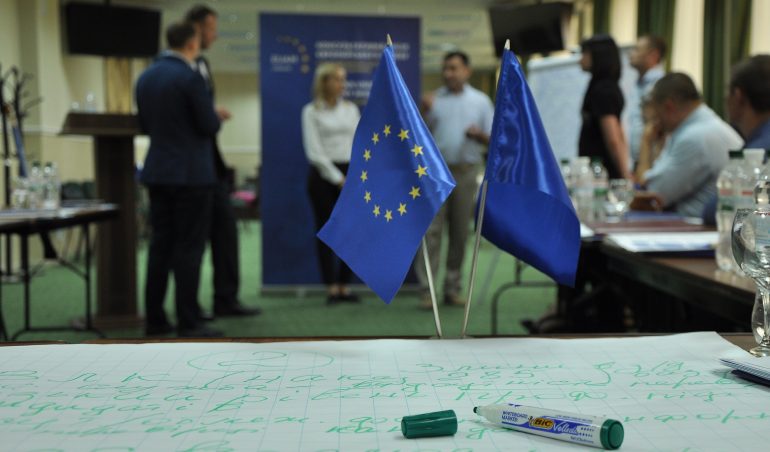 On 31 May, European Union Advisory Mission (EUAM) experts and EUAM's Mobile Unit organised a workshop on challenges in recruitment, vetting and integrity for police in Poltava region. The participants of the event represented management of human resources departments of various police stations in Poltava oblast.
EUAM experts shared with colleagues some of the best EU practices of personnel selection and integrity principles, which are essential parts of an organisation's success and public trust. The discussion also focused on recruitment challenges from a regional perspective, and on special check procedures.
"The success of any organisation lays in hands of its personnel. An effective recruitment process  is the first step towards the professionalism and integrity of staff. We are happy to provide our Ukrainian colleagues with EU best practices in this area in order to assist the effectiveness of law enforcement agencies and minimize corruption risks within organisations," said Rastislav Kovac, EUAM Senior Adviser on Vetting.
The outcomes of the Poltava workshop, along with other similar events due to take place in different regions of Ukraine, will be summarised in an EUAM assessment of efficiency and effectiveness of the vetting process in the Ministry of Internal Affairs of Ukraine. EUAM experts will also provide recommendations on the development of institutional regulations.