Assessment trip to Dnipro – Mobile Unit meets with Law Enforcement Agencies and Civil Society 
December 09, 2022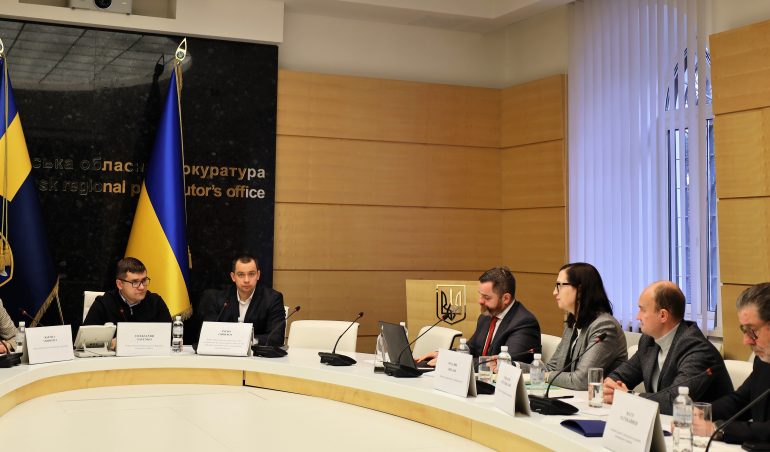 From 04 to 07 December, the EUAM Mobile Unit, supported by EUAM Head of Operations and specialist advisors from International Crime and the Law Enforcement component, conducted a needs assessment deployment to Dnipro. 
During an intense schedule, the EUAM delegation had joint meetings with several key interlocutors. Among those were representatives of the National Police of Ukraine in Dnipro, as well as the Public Prosecutors Office of Donetsk and Luhansk regions and other institutions, to determine areas of potential support, which EUAM could provide in the city of Dnipro. 
The team also presented the Mission's concept of Community Safety Dialogue to four Civil Society Organizations (CSO) operating from Dnipro, amongst them the Crisis Media Centre Severodonetsk 
Institute of Civil Expertise. The CSOs provided examples of existing functional Ukrainian safety boards and expressed interest in enhancing effective communication and non-confrontational dialogue skills, as well as other relevant board member issues. 
All interlocutors expressed desire to engage in further cooperation and welcomed EUAM presence in Dnipro. 
The next meetings will take place in January 2023.