EUAM and Ministry of Internal Affairs push forward with new ways of cooperative working
September 21, 2018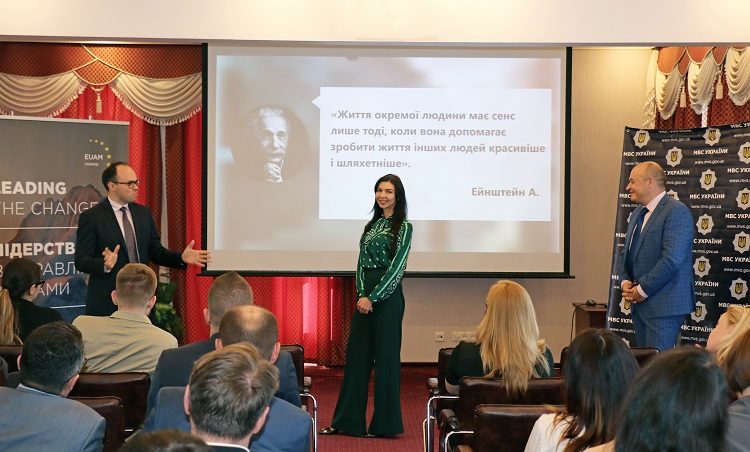 As part of the wide-ranging 'Leading the Change' training programme that the European Union Advisory Mission Ukraine (EUAM) is carrying out with the Ministry of Internal Affairs of Ukraine (MoIA), new ways of cooperative working – or a 'Community of Practice' – were proposed at a workshop in Kyiv on 19 September.
A 'Community of Practice' is a new concept aimed at uniting practitioners of all levels to tackle common challenges. The idea is to establish a network of reform-minded, active experts specialising in different areas from different MoIA agencies who face similar challenges in their work. The event on 19 September – the fourth in the sequence already – was the most crowded so far, as around 60 participants, representing all MoIA agencies, were brought together to listen to the presentations as well as get to know each other better.
"Applying best European practices during the implementation of reforms is an important part of the state's transformation process", remarked Tetiana Kovalchuk, Deputy Minister of Internal Affairs, who was one of the keynote speakers at the event. "By implementing reforms, we are creating lasting and highly professional staff in the MoIA agencies, who have zero tolerance to corruption and are able to adequately respond to security challenges and threats, so that it has become prestigious to work with us", the Deputy Minister added.
"If you want your organisation to succeed, you have to trust your own staff", Kęstutis Lančinskas, Head of EUAM, told the attendees. "Let your people try something new and make mistakes. This will only boost their confidence and help gain trust", advised EUAM's Head.
After two presentations by the keynote speakers, the formal part of the event changed to a more informal networking session over coffee and tea, where participants had an opportunity to ask their questions and exchange views in a more relaxed setting.
Through initiatives such as the 'Leading the Change' training programme and the building of a 'Community of Practice', EUAM aims to support the MoIA build a network of trusted reform-minded and reform-oriented leaders inside the organisation, who will promote and sustain the reform process.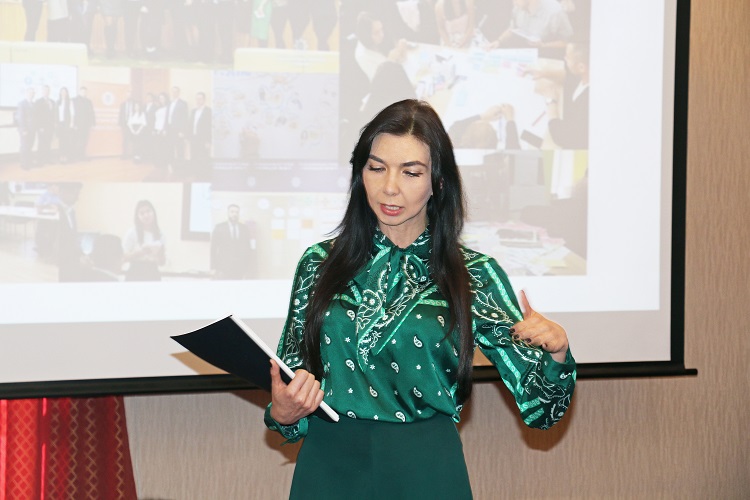 Tetiana Kovalchuk, Deputy Minister of Internal Affairs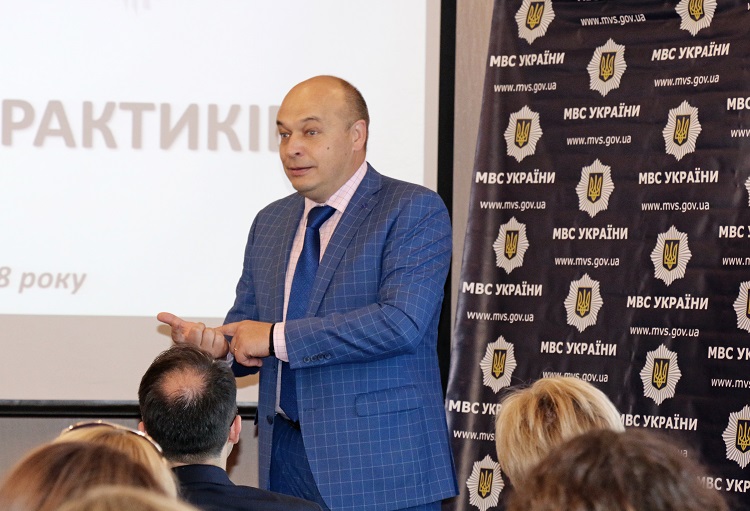 Kęstutis Lančinskas, EUAM Head