Enhancing Crisis Response and Communication skills of Southern Ukraine's Security Sector Spokespersons
August 22, 2023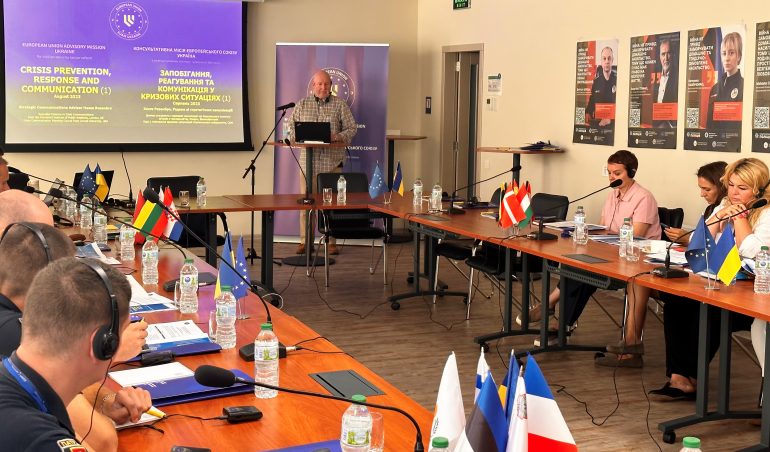 Responding timely and appropriately to a developing crisis can mitigate or resolve the situation before it escalates. Even better, if an external incident can be predicted and prevented through timely communication, it may never reach the state of a crisis.
Expectations to Ukraine's local authorities and Law Enforcement Agencies (LEAs) for communicating accurate and timely information on an ongoing situation have risen hugely since Russia's full-scale invasion. With the war, it has become increasingly clear that crisis response and communication capabilities are crucial to give the general public access to rapid, factual, and relevant information.
External Communication plays an essential role in managing a crisis, and in protecting the reputation of government agencies.
The Spokespersons of LEAs in Ukraine are among the first to be exposed to media and public's attention when pursuing information about the latest developments and measures introduced to maintain safety and security in abnormal, and unstable situations.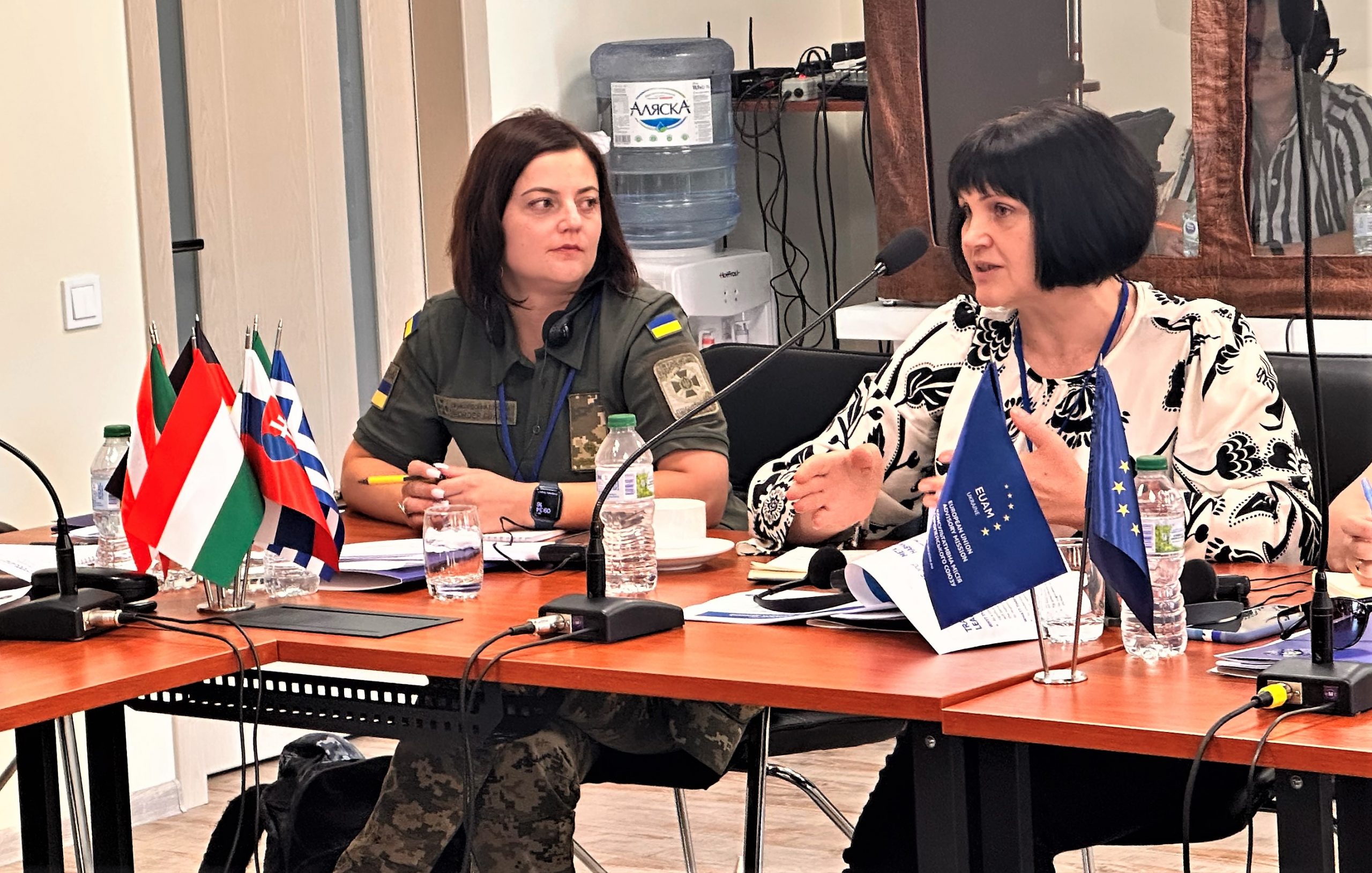 Olena Guseva, Odesa State Customs spokesperson, is sharing her experience with LEA colleagues on crisis situation response.
With this in mind, EUAM Ukraine organised a Workshop on 'Crisis Prevention, Response and Communication' and 'Inter-agency Cooperation and Coordination' in Odesa, on 16 August 2023. Twenty-one spokespersons from LEAs in Kherson, Odesa and Mykolaiv regions participated in the training activity.
The participants represented the regional offices of the National Police, Patrol Police, Prosecutor's Office, Security Service, State Bureau of Investigations, National Anti-corruption Bureau, Southern Regional Directorate of the State Border Guard Service, Maritime Guard and Regional State Customs.
"As communication practitioners, you play a significant role in Crisis Management. Hence you will benefit from having a basic understanding of the nature of a crisis, how it develops and how to respond to it", said EUAM Ukraine's Strategic Communications Adviser Hasse Resenbro, sharing his expertise on the subject. The EUAM Adviser also stressed that during the ongoing war, such skills are essential for a spokesperson and need to be carefully exercised and sustained.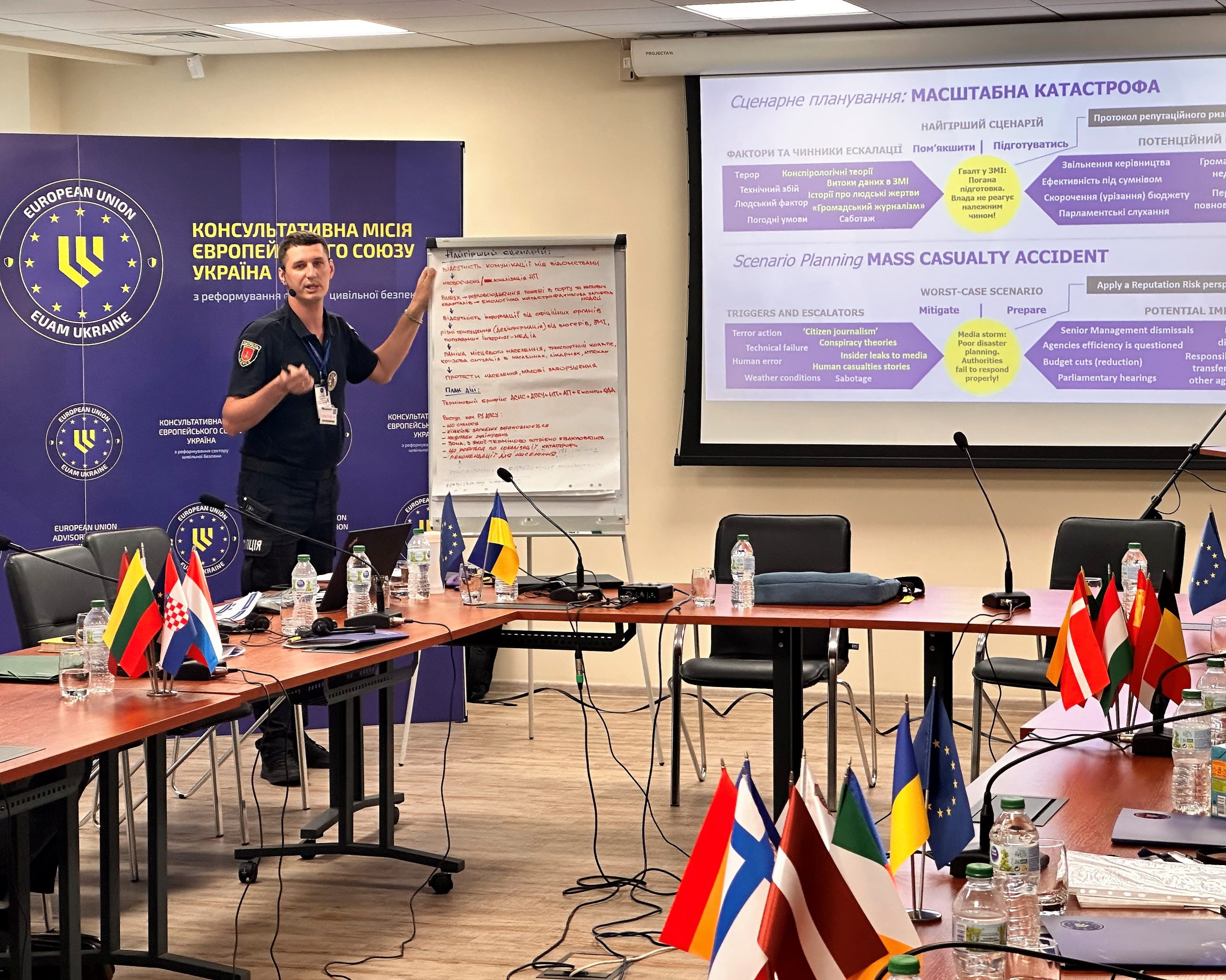 Scenario-based exercise results presentation during the Workshop on 'Crisis Prevention, Response and Communication' and 'Inter-agency Cooperation and Coordination' in Odesa on 16 August 2023
Commenting on the workshop and the following exercise scenario to develop joint crisis response actions, a Spokesperson representing Ukraine's Border Guard Service appreciated the opportunity to meet colleagues from other agencies. The officer underlined that the workshop would help her in her everyday work, adding: "All of us will benefit from the crisis response plan creation".
All the participants highlighted the importance of regular meetings to exchange experience, improve communication skills, and gain knowledge about European best practices.
EUAM Ukraine will continue to capacitate LEAs spokespersons to enable the delivery of meaningful, relevant, complete and timely information to Ukrainian citizens.