Effective tool for strengthening safety and security in Ukrainian communities
March 22, 2023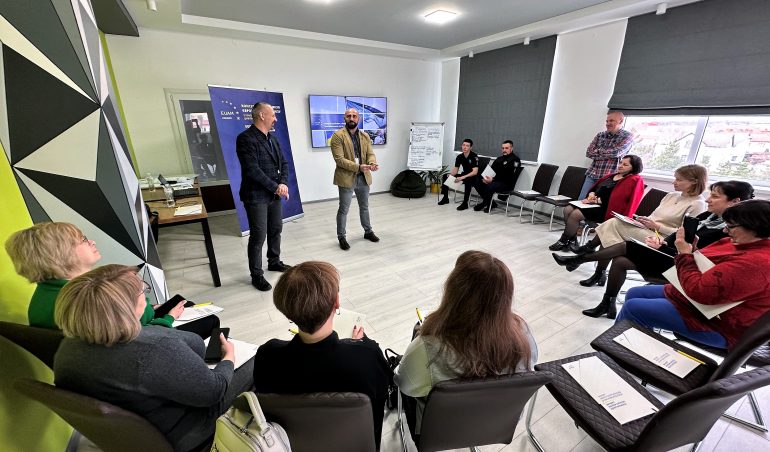 Odesa oblast became a pilot region of Ukraine for launching citizen advisory groups (CAGs) in amalgamated communities. Last week, following Reni and Safyany communities, the EU Advisory Mission conducted kicked off events to present the concept of CAGs in Mayaki and Avangard, small communities close to Odesa city.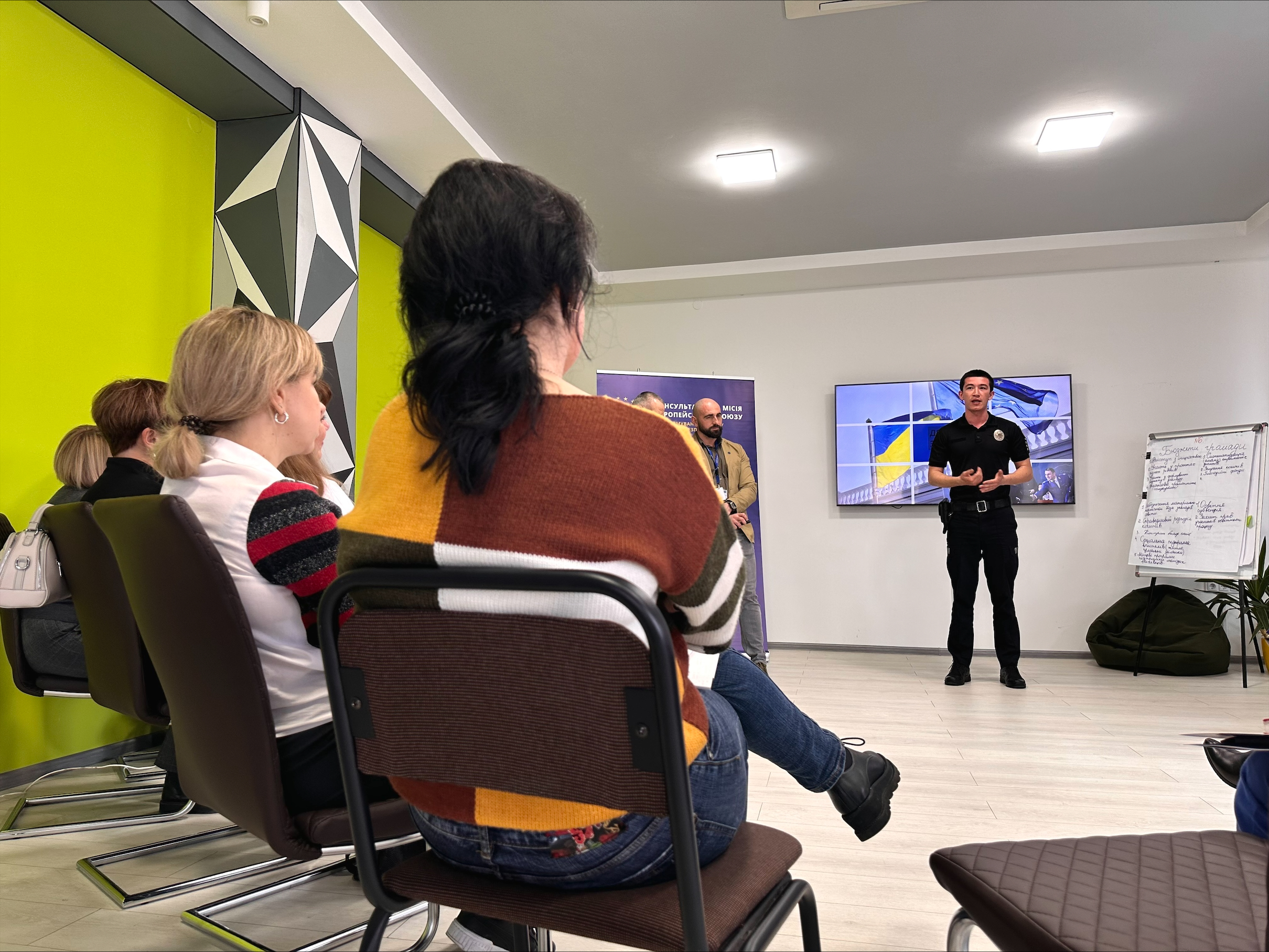 CAGs are a unique platform. They allow community representatives to meet regularly, to identify and find solutions for local safety and security problems. The platform gathers local authorities, community police officers, doctors, teachers, non-governmental organizations, entrepreneurs, priests, community leaders etc. CAGs help to unite a community, solve problematic issues and cooperate effectively.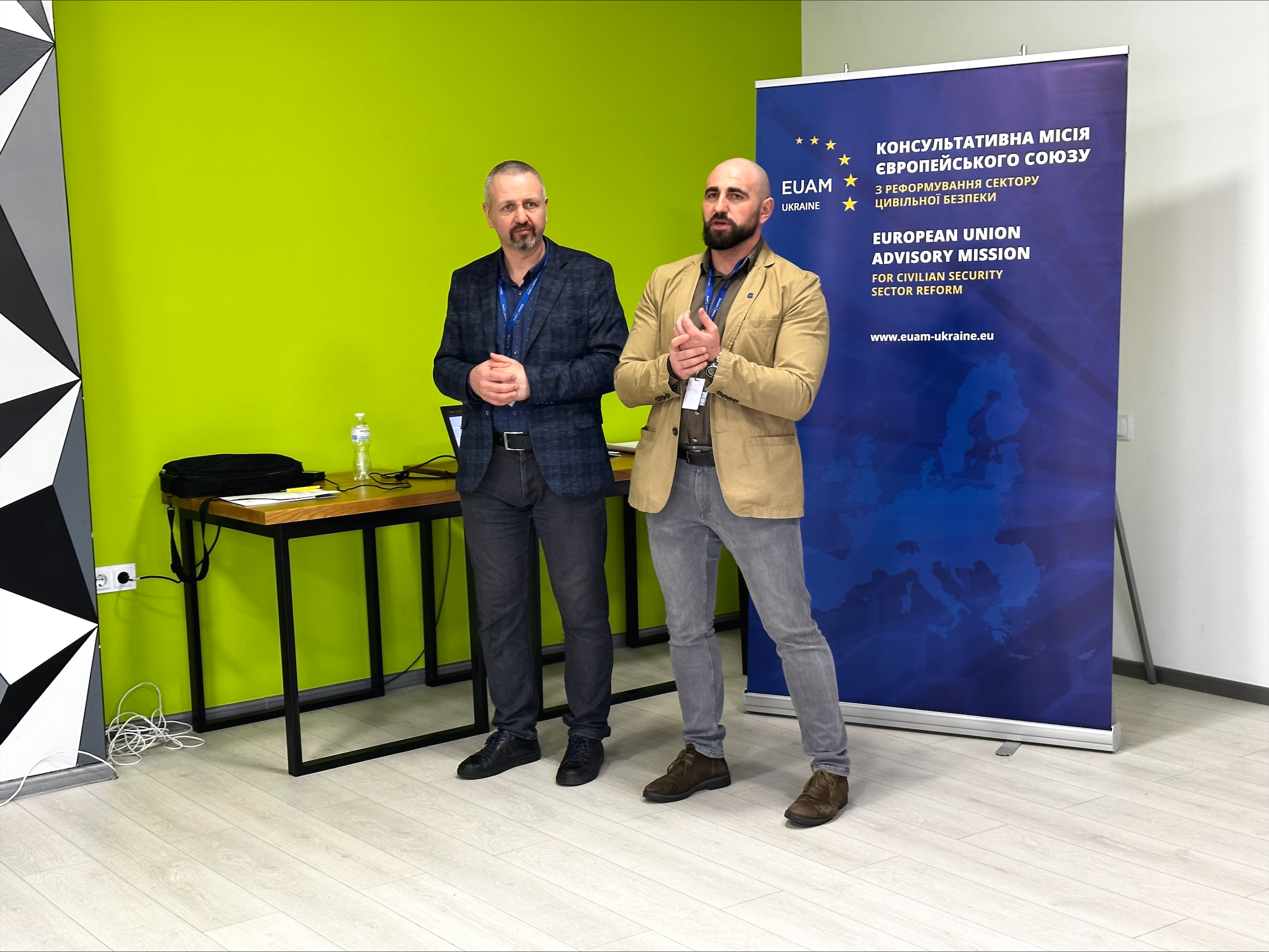 "The EU Advisory Mission supports police officers who work in amalgamated Ukrainian communities to establish fruitful cooperation with the local population and ensure safety and security in their area of responsibility. Judging from the EU experience, CAGs are an effective tool for searching local solutions for local problems," – highlighted Neculai Oprea, EUAM trainer/advisor on Community Policing, during the event.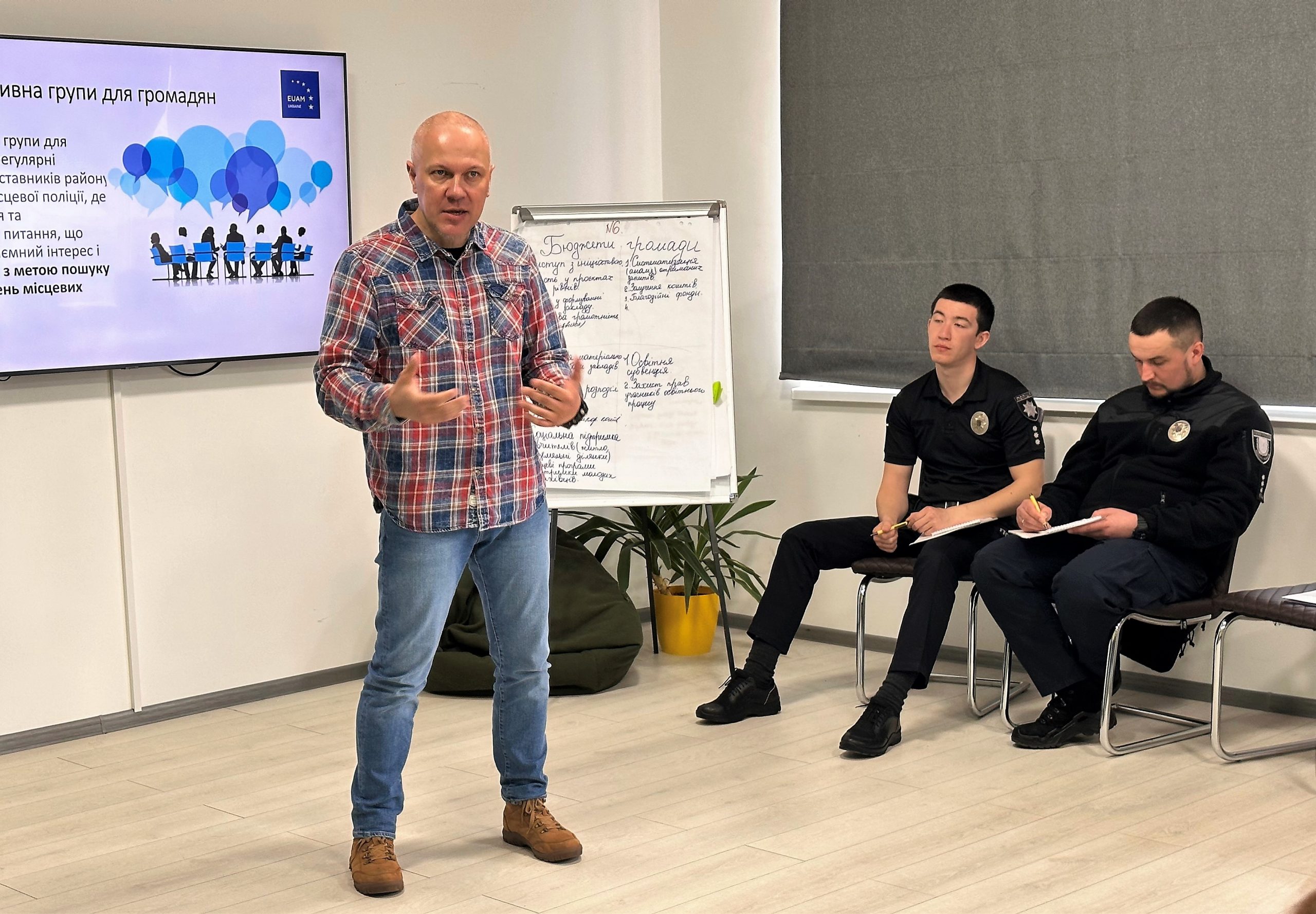 Sebastian Majchrzak, EUAM Advisor on Community Policing from Poland, shared his experience on CAGs' results in his country. "These platforms gather  community representatives from different areas. They can help to find creative and effective solutions for security issues," Majchrzak stated, recalling the story about a small city in Poland that decreased the number of burglaries by just planting rose bushes close to the residential buildings. Those plants became a natural barrier for thieves to get to the ground floor. "This creative solution came from a local citizen. The city authorities provided citizens with plants who, in their turn, planted roses close to their homes. This is a good example of how a community could jointly solve security and safety problems".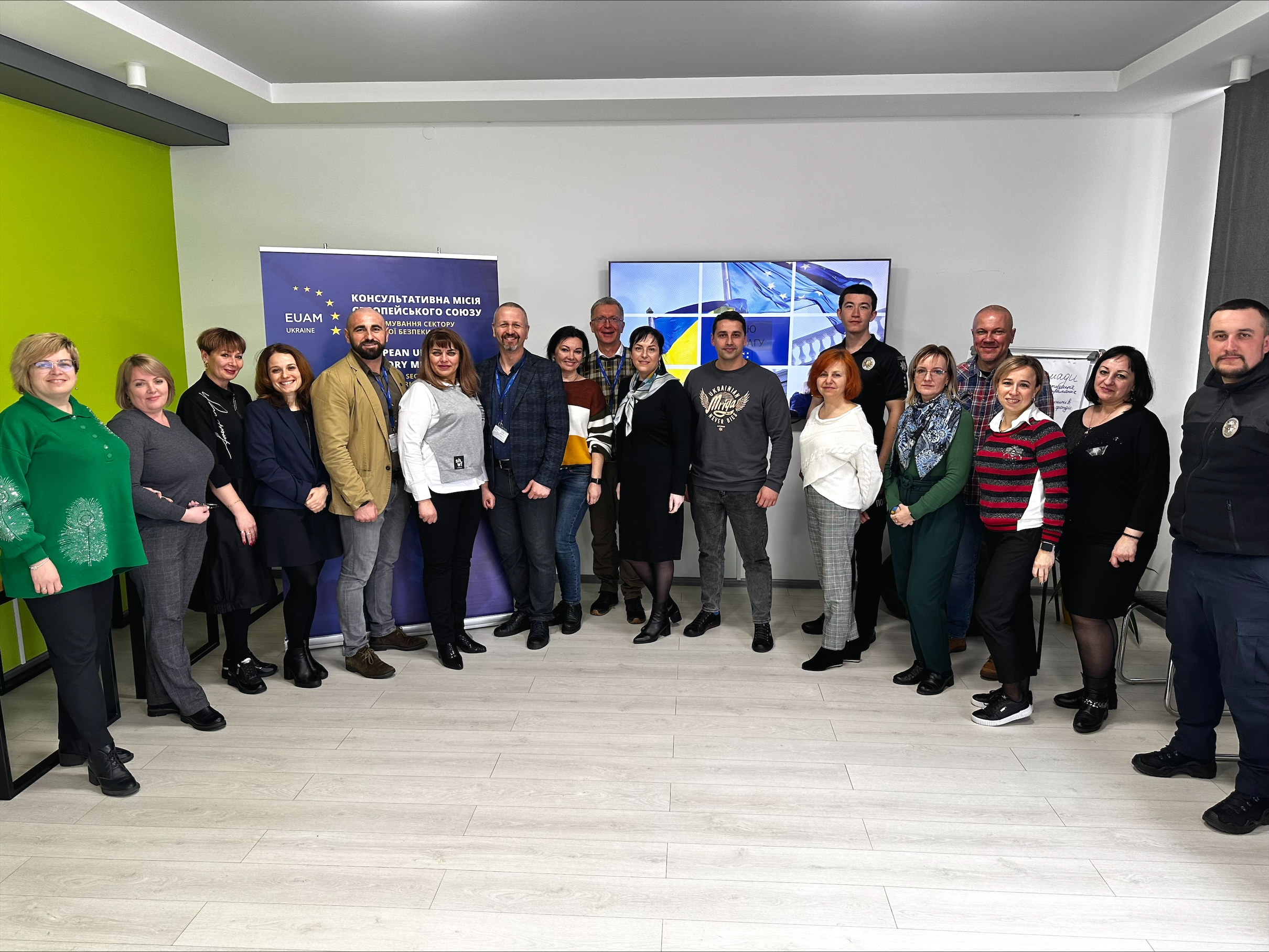 The participants of the kick-off events in Mayaki and Avangard supported the initiative and highlighted the importance of close cooperation with the police officers. 
The EU Advisory Mission will continue to support community police officers to ensure the effectiveness of CAGs recently launched. In the near future, EUAM experts plan to expand this initiative to Mykolaiv and Kirovohrad regions.