€98,000 equipment donation to improve investigation, analytical and training capacities of Kharkiv police
July 13, 2017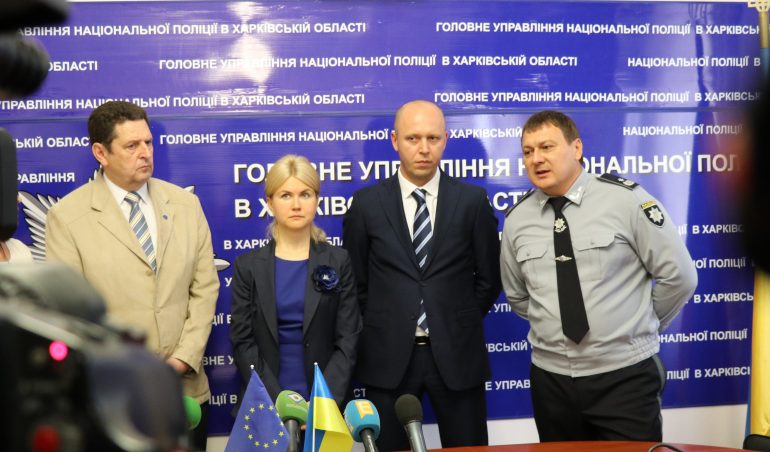 On 13 July, the European Union Advisory Mission (EUAM) Ukraine handed over equipment worth €98,000 to the National Police of Kharkiv region.
In order to enhance the investigation capacities of the police in the 'oblast', EUAM donated 40 desktop computers, forensic kits, forensic cameras, printers and electrostatic dust print lifters to Chuhuiv Police Station. The equipment was provided in the framework of a joint project with the National Police that has merged the activities of operatives and investigators under one chain of command. The project is being implemented in eight regions of Ukraine, and is a first step towards the creation of an Institute of Detectives.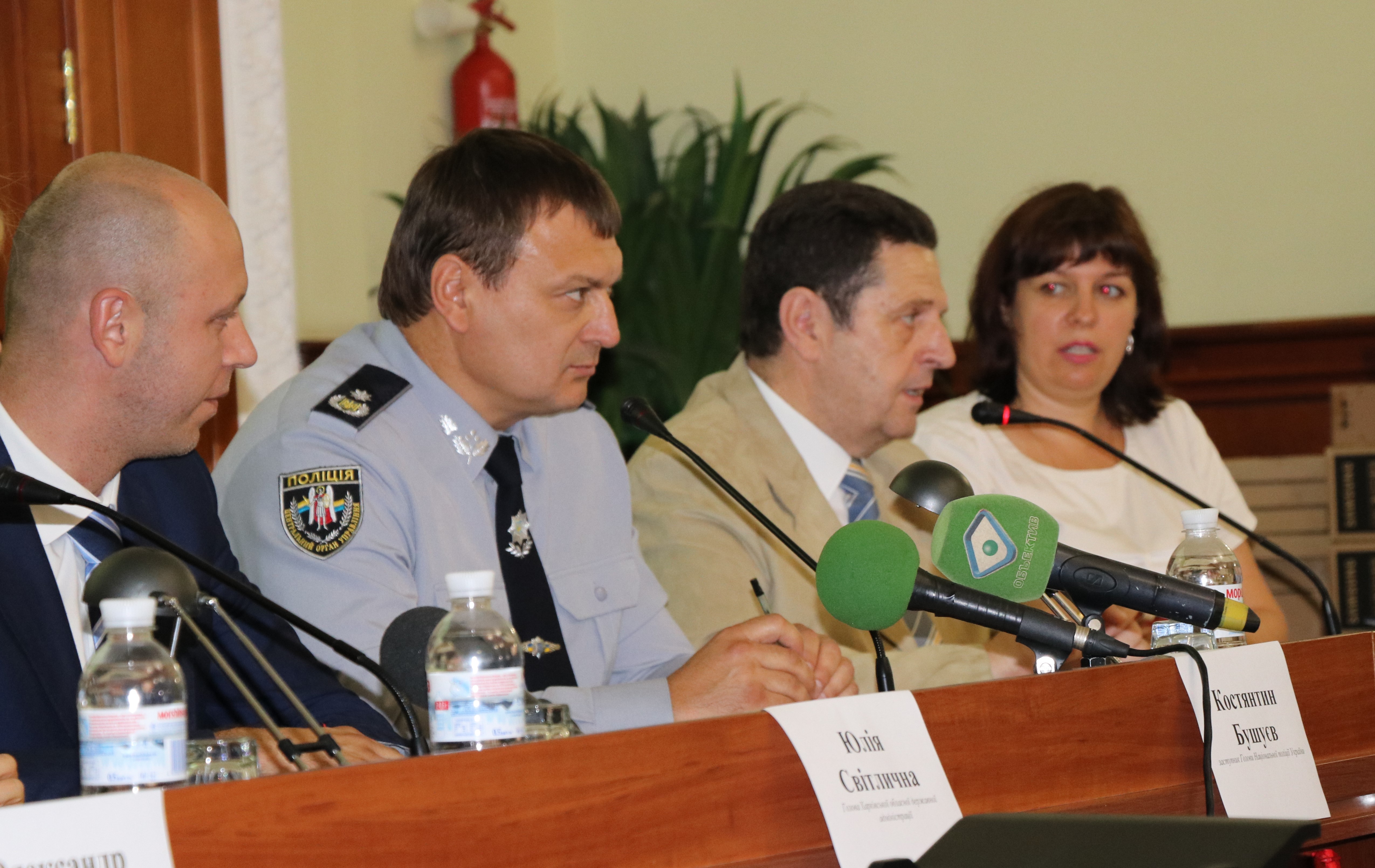 The Training Centre of Kharkiv region also received 25 laptops, projectors and printers. This equipment will be installed in classrooms of the Centre in order to enhance in-service training capacities of police staff, and in particular, to improve the delivery of interactive trainings.
EUAM also provided support to the Main Police Department of Kharkiv region, donating
25 laptops, five desktop computers, projectors, and other IT equipment. The aim is to build upon the police's analytical capacities – the new equipment will allow them to analyze a larger amount of crime-related information.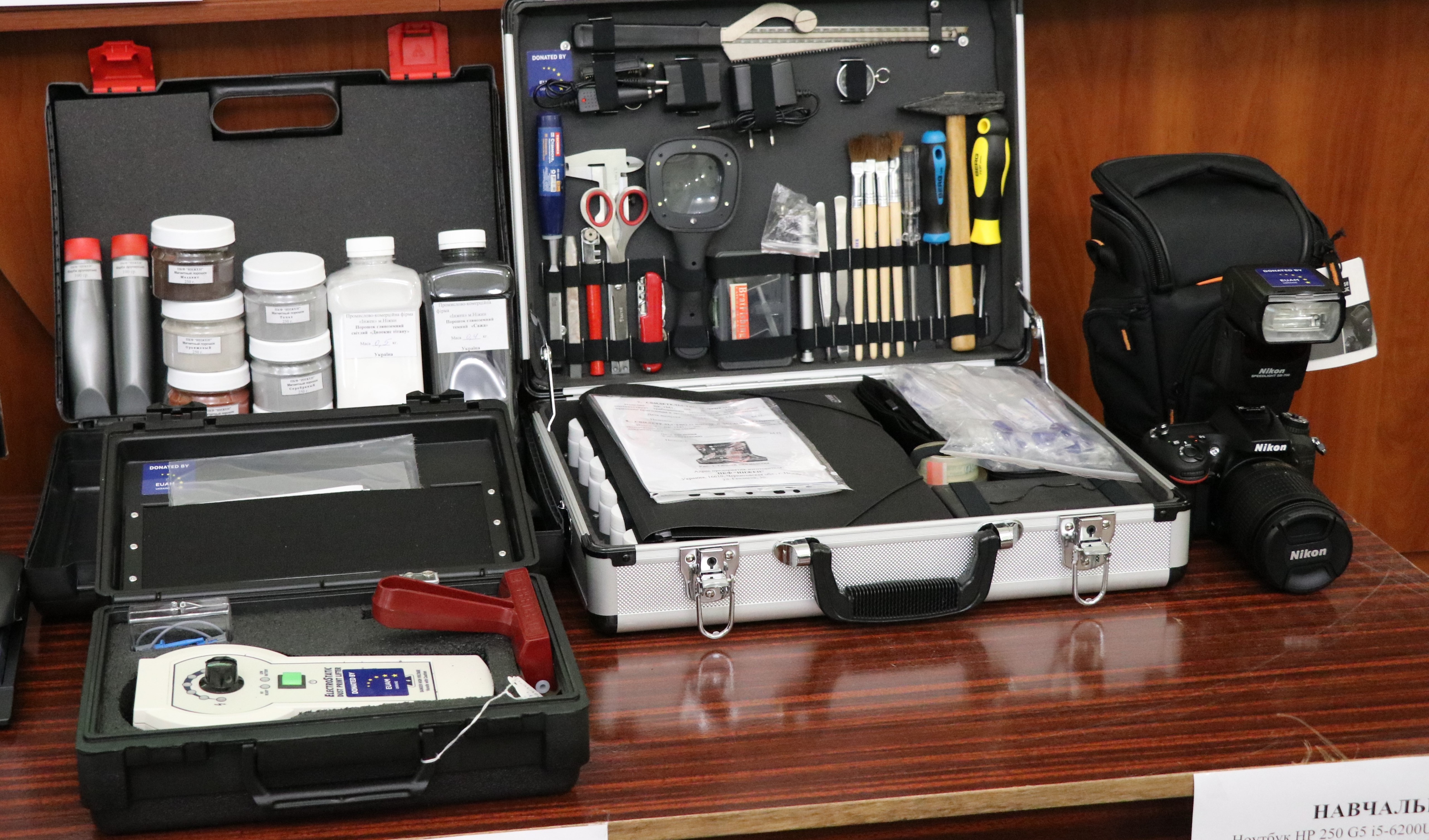 "The equipment without well-trained and motivated personnel is worth nothing," said the Head of EUAM Operations Department, Udo Moeller, addressing the participants of the handover ceremony. "Besides technical support, EUAM provides trainings and strategic advice to our Ukrainian partners, jointly implementing projects with the Police of Kharkiv region so that it becomes a service-oriented law enforcement-agency that is effective and enjoys public trust."
The handover ceremony was followed by a visit to the Regional Training Centre where the team of EUAM experts along with the Deputy Head of the National Police of Ukraine, Kostyantyn Bushuyev and the Head of the National Police in Kharkiv region, Anatoliy Dmytriev, assessed the new technical advantages and improvements now available due to the donated equipment.