Digital solution allows EUAM to overcome Covid-19 restrictions with first webinar
March 31, 2020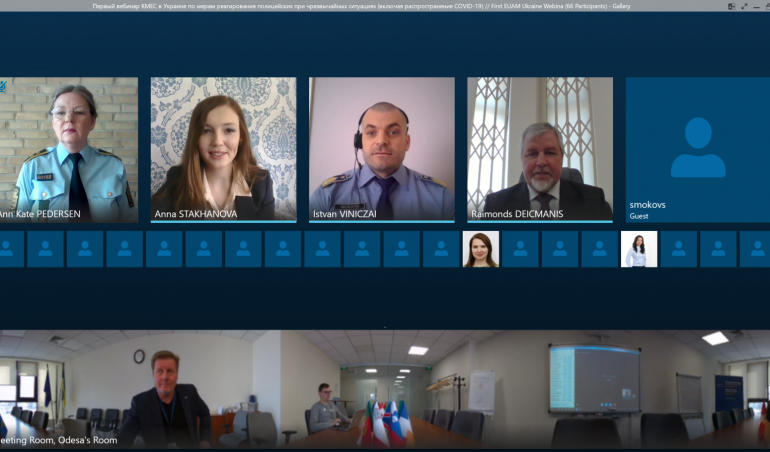 Last Friday, EUAM's Field Office Odesa carried out the Mission's first 'virtual' webinar – for Odesa State University of Internal Affairs (MoIA University). With many EUAM experts now teleworking from home in light of the spread of COVID-19, the five police officers who gave the lecture to Odesa's MoIA University had to do so via a live broadcast from their respective living rooms in Greece, Denmark, Germany, Hungary and Finland. It was a brand new experience for them, and also for the professors, cadets and other students who attended the webinar. The 'virtual' experience is one of the digital techniques EUAM is using to support its Ukrainian partners through the lockdown situation.
Sharing of good practices
With a focus on the police perspective in response to emergency situations, including the spread of COVID-19, the webinar couldn't have been more apt and perfectly timed. The Mission precisely selected this topic in cooperation with its counterparts, asking them what could be their needs during these difficult times.
"It seemed obvious that we needed to tackle this pandemic issue," explained Georgios Pokas from Greece, EUAM Senior Advisor on General Policing. "So we decided to organise this webinar on emergency response. As a mission, we are ready to keep on advising."
And that is what they did. Connected from other countries where the pandemic is still spreading, the Mission's police officers were able to share their best practices about how to deal with crises and how to implement protective measures to ensure law enforcement. The legal implications of making offenders liable in the United Kingdom and Canada were presented as well.
The Mission's advisors also raised awareness about new and emerging crime in connection with this crisis. Advisor and trainer on criminal investigations, Heike Kottmann from Germany, remarked: "Of course, most of emergency situations will see a rising cases of crime such as burglary. But here criminals are also adapting their mode of operations, with more cyber crimes for instance. There is also a growing concern for domestic violence in general during those times of quarantine." The solution provided by the German police? The possibility for people to lodge a complaint directly on the website, to report any domestic abuse.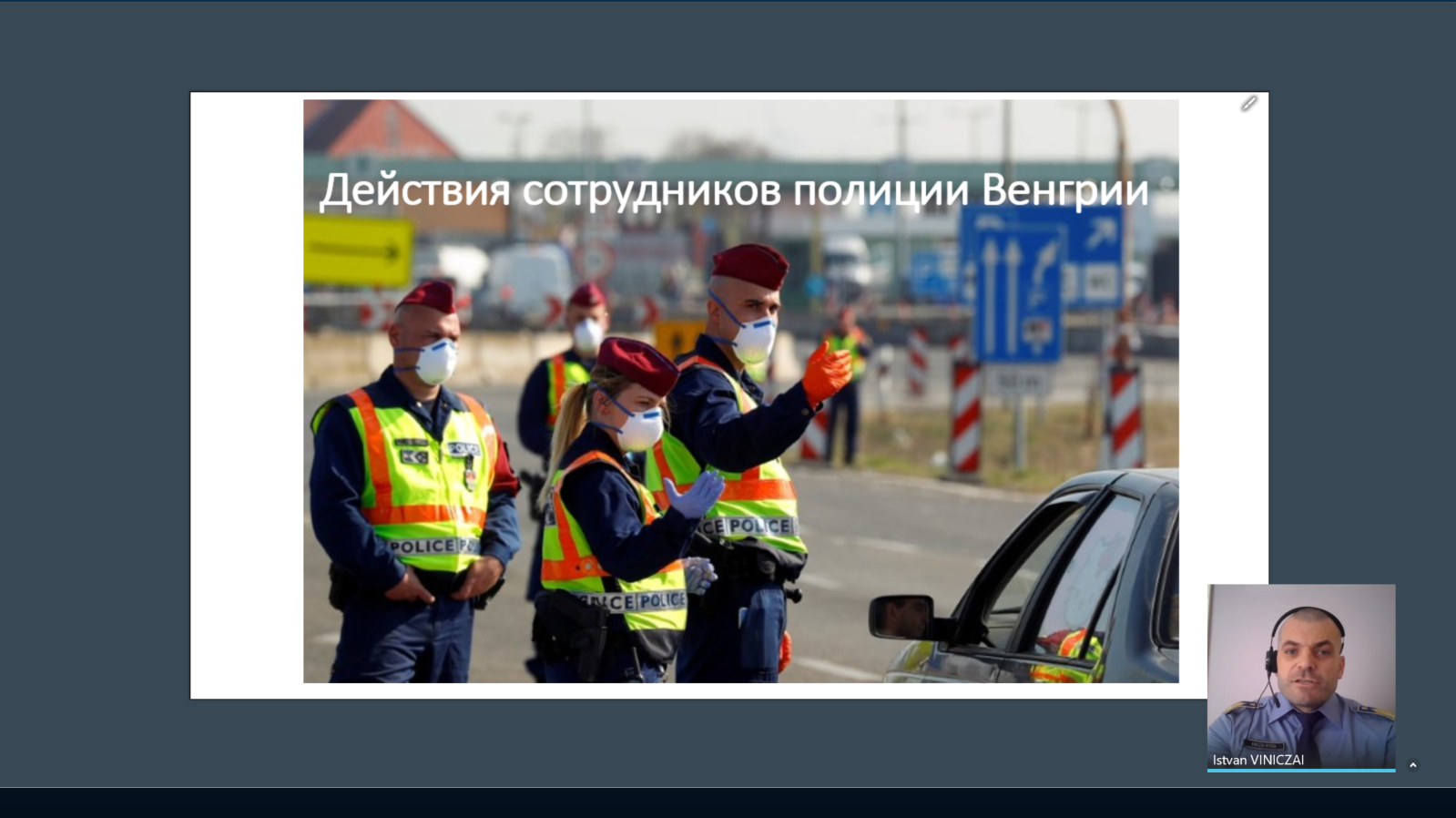 100 attendees rather than 10
On the other side of the screen, teachers, cadets and students from MoIA University followed the seminar sitting at home. The Head of its International Relations Department, Veronika Bakuma, was delighted with the initiative. "The subject chosen is very important with the situation nowadays. It will help our employees and students if they are included in police patrols," she said. Under normal circumstances, a seminar of this kind would bring together 10 to 20 people.
"But with this digital format, the University was able to invite more people than usual to join the seminar," said Ms Bakuma. "More than 100 people in total, the majority of them teachers, but also future police officers. A lot of them asked for more documentation. As this situation will last for the next few weeks, I think it is an experience that we are most likely to repeat in our collaboration with EUAM."
EUAM has responded quickly to the Covid-19 pandemic, setting up remote work stations to enable it to continue delivery of advice and other support activities to Ukraine's Civilian Security Sector institutions in spite of the restrictions.