Dialogue policing approach instrumental in preserving public order in Odesa, says Head of EUAM
May 03, 2018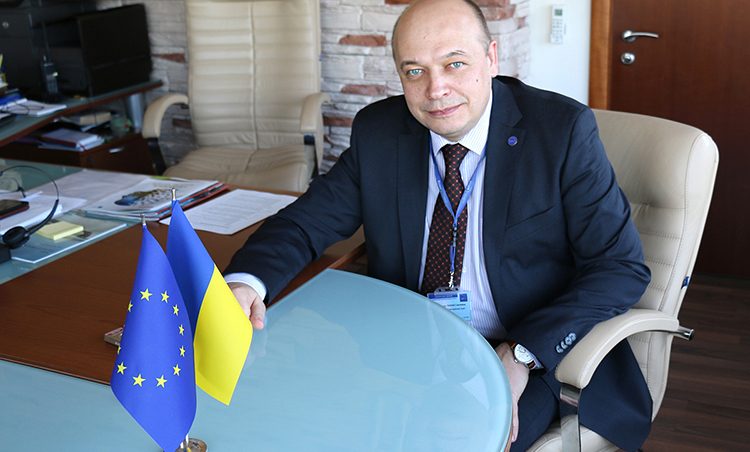 The Head of the European Union Advisory Mission Ukraine (EUAM), Mr Kestutis Lancinskas, today paid tribute to the active commitment of all stakeholders in Odesa city, where yesterday's 2 May commemoration event passed off in a peaceful and orderly manner. EUAM has been working closely with a range of local actors in Odesa over several weeks to ensure the mass events on 10 April (liberation day) and 2 May (the commemoration of the 2014 Trade Union building fire) took place peacefully.
"What we saw yesterday was the police demonstrating a European approach to public order," said Mr Lancinskas. "This approach is based on dialogue, facilitation, and de-escalation before the event, and ensuring that all citizens can exercise their right of assembly in a peaceful and orderly manner. To see the police put into practice what we have been advising, and the positive outcomes of that, gives us all at EUAM enormous satisfaction."
Past commemorations in Odesa have been marked by tension and confrontations between different groups and the police, but key to managing the approximately 1,000 who gathered yesterday was the part played by "dialogue" officers, who intervened on the spot to diffuse any tension that arose. Regular uniformed police officers were also on hand, but kept a distance from the crowds, which is a new approach in Ukraine.
"The key to preserving peace is a graduated approach," he said. "That means that as a first step police should not wear helmets or shields in order to create a peaceful atmosphere. If force is required, it should be as a last resort."
Another novel part of preparations for yesterday's events was a meeting hosted by the Odesa Governor's Office and supported by EUAM, that took place last week. This 'dialogue platform' included law-enforcement agencies and various civil society representatives – from both ends of the political spectrum – that resulted in participants agreeing a common approach to planning for 2 May. The meeting helped build confidence between opposing groups, every one of whom acknowledged each other's right to express their opinion, but also respect for the law. Mr Lancinskas believes the dialogue platform too was instrumental in helping to lower tensions and in keeping the peace on 2 May.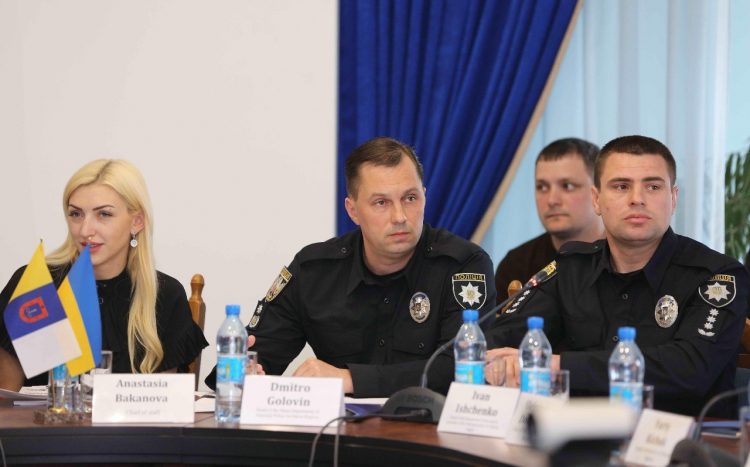 Meeting of law-enforcement agencies and various civil society representatives in Odesa
During operations yesterday, EUAM public-order and strategic communications experts were on hand to deliver advisory support to the police at mobile command centres until crowds dispersed late yesterday evening. EUAM's support will continue until next week's 9 May Victory Day commemoration, also in Odesa.
EUAM has a non-executive mandate to support Ukrainian authorities achieve reform of the Civilian Security Sector through strategic advice and practical support. Public order is one of EUAM's priorities, and the Mission hopes that the practices put in place in Odesa will serve as an example for all future public-order activities in Ukraine.
On video: Police in Odessa applying the dialogue policing approach during a May Day rally on 1 May