Child sexual abuse and exploitation: an international teleconference to identify solutions
June 23, 2020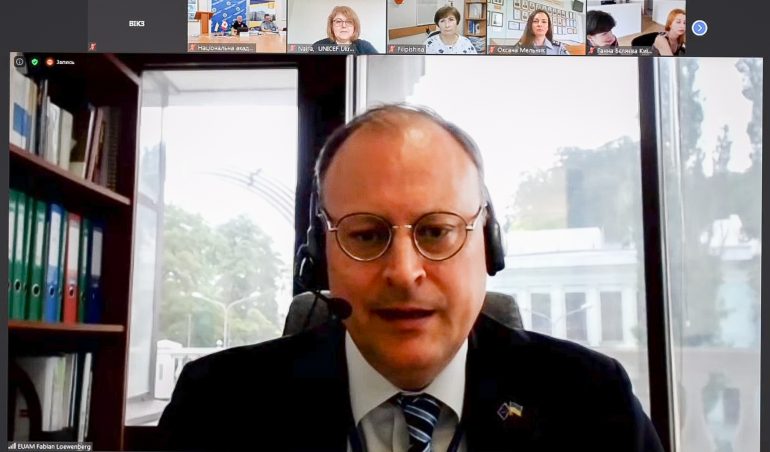 Last week, the National Academy of Internal Affairs (NAIA) held an online conference to address the possible solutions to 'Pre-trial investigation and judicial trial of crimes against sexual freedom and sexual inviolability of children'. Co-organised by the European Union Advisory Mission (EUAM) Ukraine, the activity highlighted the importance of the need for special techniques, staff and equipment in preliminary enquiries while interviewing minors.
For this event, many key actors were called together, from law-enforcement representatives such as the Deputy Minister of Interior Ms Kateryna Pavlichenko, the Commissioner of the President of Ukraine for Children's Rights Mr Mykola Kuleba, and the Deputy Head of the National Police of Ukraine (NPU) Mr Maksym Tsutskiridze, to international and civil society organisations such as the United Nations Children's Fund (UNICEF) and La Strada Ukraine.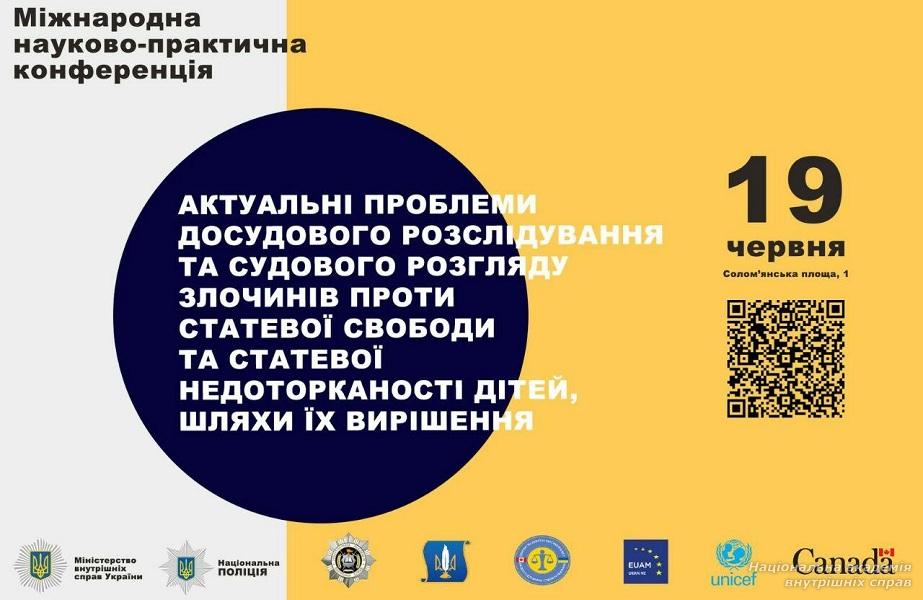 Along with Ukrainian and other international specialists, EU experts were able to contribute to the discussion by sharing their knowledge and experience in this area. "Children are one of the most sensitive groups of society and sexual violence against children is one of the largest silent global pandemics of our time," summarised EUAM Head of Rule of Law component Mr Fabian Loewenberg. "It becomes more and more popular in EU Member states to build special, so-called 'green rooms' in police stations where professionals with proper skills can assist not only to the investigator but also to the child who can be victim, witness, or suspect to find the truth."
Representing the Ombudsperson's Office, the Representative of the Commissioner on children and family's rights Ms Aksana Filipishyna explained that they "receive every year a lot of requests and letters from citizens who complain about the investigation procedures when it comes to sexual crimes against children. In terms of victims' rights and children's rights, Ukraine needs to update its legislation and procedures in line with international standards."
Investigating crimes against sexual freedom and sexual inviolability of children is a complicated process. It needs to involve the police but also psychologists, forensic experts and other governmental institutions as well as NGOs. The Mission is glad to support the Ukrainian authorities in their efforts to combat this type of offence.