Chief Justice of Ireland outlines Irish experience in judicial ethics to judges in Kyiv and Kharkiv
September 12, 2017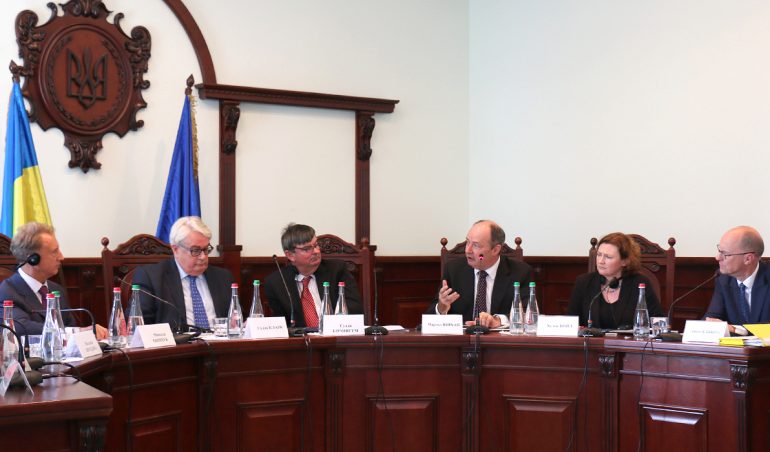 Two of Ireland's most senior judicial figures travelled to Ukraine this week to directly address two groups of Ukrainian judges on judicial ethics. Chief Justice Frank Clarke (whose role is equivalent to Ukraine's Supreme Court President) and Mr Justice George Birmingham were introduced to their Ukrainian counterparts by Ambassador Charles Sheehan at the headquarters of the European Union Advisory Mission in Kyiv.

For Ambassador Sheehan, who leads the Irish government's diplomatic activity in Ukraine, the visit is an opportunity for Ireland to show its support for the process of judicial reform in Ukraine. The experience of the Irish judiciary, in maintaining the rule of law throughout the 95 years of Ireland's independence, should provide a fruitful basis for a dialogue with Ukrainian judges. The Irish government strongly supports the civilian security dimensions of the EU's CSDP (Common Security and Defence Policy) mission activity worldwide.

"We are delighted that the Chief Justice of Ireland and his colleague, Mr Justice Birmingham are visiting Ukraine this week and will engage with judges in Kiev and in Kharkiv," said Ambassador Sheehan. "We know that the judiciary in Ukraine faces certain challenges and this high-level visit aims to support them in enhancing their independence, accountability, efficiency and effectiveness."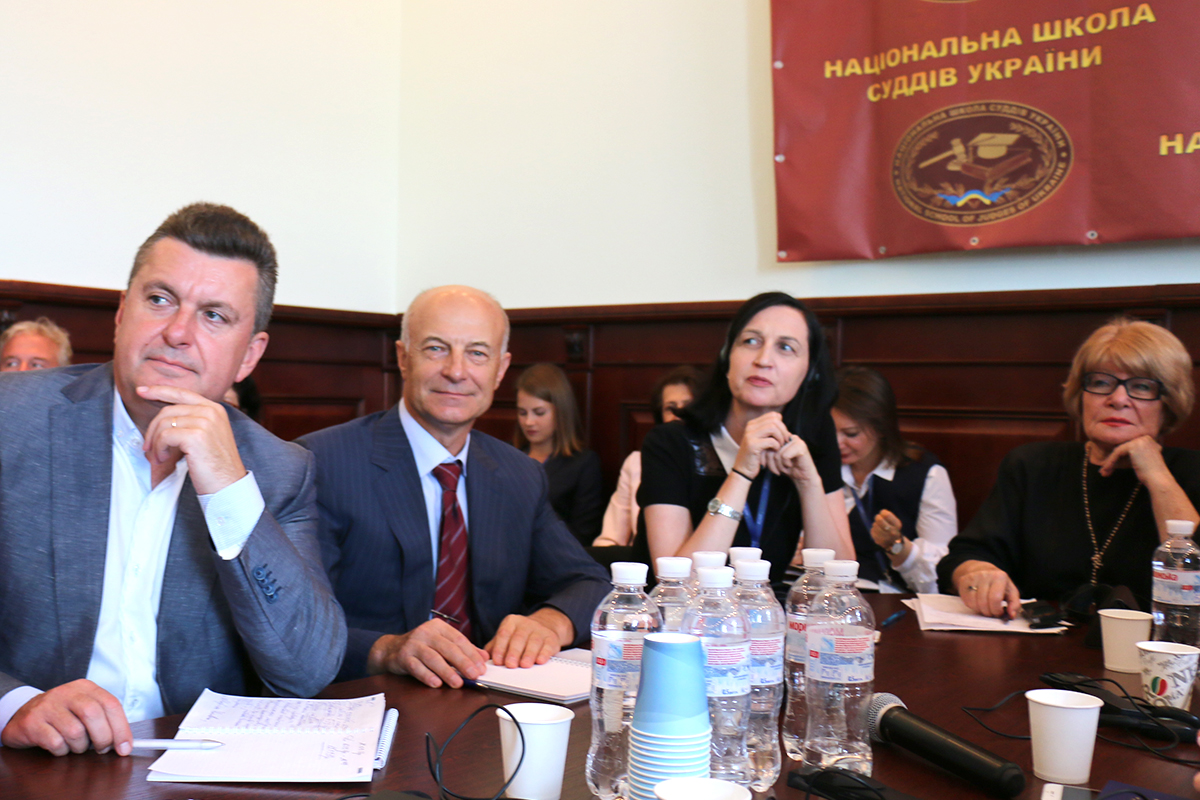 The Irish delegation, completed by Irish barrister Ms Helen Boyle, is delivering a programme comprised of workshops in Kyiv and Kharkiv for over 60 judges from Ukraine's appeals courts and local courts. These will focus on judicial ethics with a particular emphasis on suitable conduct off the bench, maintenance of judicial confidentiality, impartiality and independence, and achieving public trust in the judiciary – using the Irish experience as the main point of reference.

The programme will wrap up on Thursday with an expert discussion in Kyiv involving judicial experts from the international community, as well as senior Ukrainian judicial officials such as the Head of the High Qualification Commission of Judges and the President of the Supreme Court.