23% of citizens experienced hacking of their social media accounts – Online Safety survey
July 15, 2021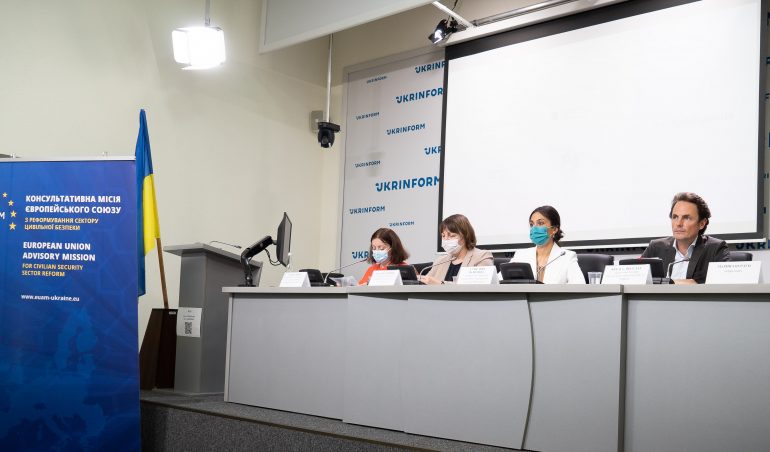 The European Union Advisory Mission (EUAM) supported an initiative of the Ministry of Digital Transformation and the Ministry of Interior to conduct a nationwide survey on online safety. In was completed by the Kyiv International Institute of Sociology in 903 localities.
 The main findings:
PRACTICES OF USING THE INTERNET
35% of responders feel rather or completely secure on the internet. At the same time, rather or completely unsecure was 12%.

43% trust the electronic form of interaction with the authorities, 42% do not trust it. Younger respondents trust this form more.
 SITUATIONS ON THE INTERNET WHICH UPSET / embarrass. CYBER SECURITY
About 9% of respondents aged over 15 have been victims of cyberbullying or defamation or image-based violence in the last 6 months. The victims of cyberbullying were 6%, defamation 3%, image-based violence 2%. Among respondents aged of 12-14, 8% say they have been victims of cyberbullying in the last 6 months.

2 out of 5 respondents aged of 12-14 years old (42.5%) had experience of aquation with strangers on the internet in the last 6 months, and 13% had meetings with these people after that. Among those who had meetings with strangers, they met on the internet, 22% did not report it to anyone.

23% of respondents say that they have experienced hacking their account on social networks or messengers
FAKES AND DISINFORMATION
90% of 15+ year olds agree that there is too much disinformation and fake news on the internet.
Addiction to technologies
Among the specific situations, the majority of respondents aged over 15 years – 44% – agree that they noticed that they spend more time on the computer than they intended.
CHILDREN ON THE INTERNET AND PARENTAL CONTROL: THOUGHTS AND VIEWS OF PARENTS AND CHILDREN
Respondents aged from 12-14 years old are critical of their parents' monitoring of their online activity.
The Deputy Minister of Digital Transformation for European Integration, Valeria Ionan, stressed that the survey was conducted in order to obtain more data on how safe Ukrainians feel online, what risks and situations they face, how they react on emergencies, and to follow up on their attitudes to risks, the online threats and the ability to protect themselves.
"Digital transformation and innovation is becoming an increasingly important part of our world. The pandemic has not only underscored this but also accelerated this trend. This is why we at EUAM have made digital transformation and innovation a key priority," said EUAM Deputy Head of Mission, Fredrik Wesslau. "EUAM supports its Ukrainian partners with using the transformative power of innovative technologies to enable law enforcement agencies to better cater to citizens' needs while also taking into account principles of data protection, human rights, and good governance."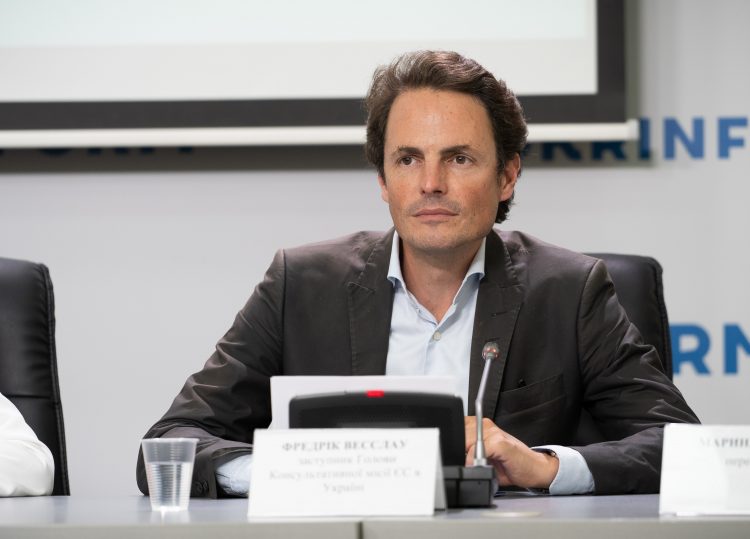 Gulsanna Mamedieva, Director General of the Directorate for European Integration of Mindigit, stressed that the Ministry, together with the Ministry of Internal Affairs and with the financial support of the European Union Advisory Mission Ukraine, is actively working to create a single online platform to combat online threats.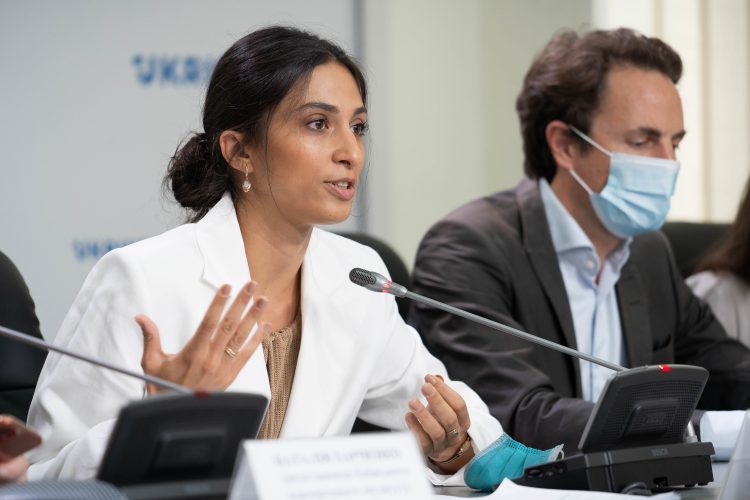 "The platform aims to create a single and comprehensive mechanism that will allow citizens to receive the most up-to-date information on self-protection against online threats, to file complaints about violations of their rights with simultaneous referral to the appropriate authority," said Valeria Ionan.
"The survey was conducted from March 3 to April 15, 2021. The 'field stage' of the research lasted from March 29 to April 4, 2021. We used a computer-based telephone interview based on a random selection of mobile telephone numbers. The sample is representative for Ukraine's population aged 12 and older. According to our estimates, the margin of error does not exceed 2.4% for users aged 15 years and older and 5.5% for teens aged 12-14," said a representative of the Kyiv International Institute of Sociology, Natalia Kharchenko.
Please follow the link for the full version of the survey  https://bit.ly/36OOFff