"War crimes and community policing will be our focus in the liberated areas"
January 20, 2023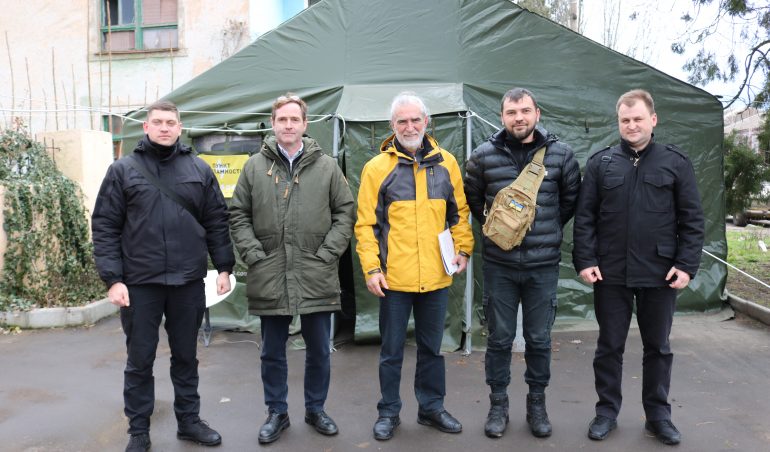 The new Head of EUAM's Odesa Field Office reached out to the Mykolaiv police
On 18 January, just two months after the Ukrainian Armed Forces liberated the Mykolaiv region from the Russian occupying forces, a team from EUAM's Odesa Field Office travelled to the city of Mykolaiv to assess the situation on the ground. 
"We came to meet with the officers of the National Police of Ukraine (NPU) who work in the liberated areas of the region. It is vital for us to understand the challenges they face specifically in relation to war crimes investigation issues and community policing", said the newly appointed Head of Field Office Odesa, Georg Guntelberg
Ready to support the investigation of war crimes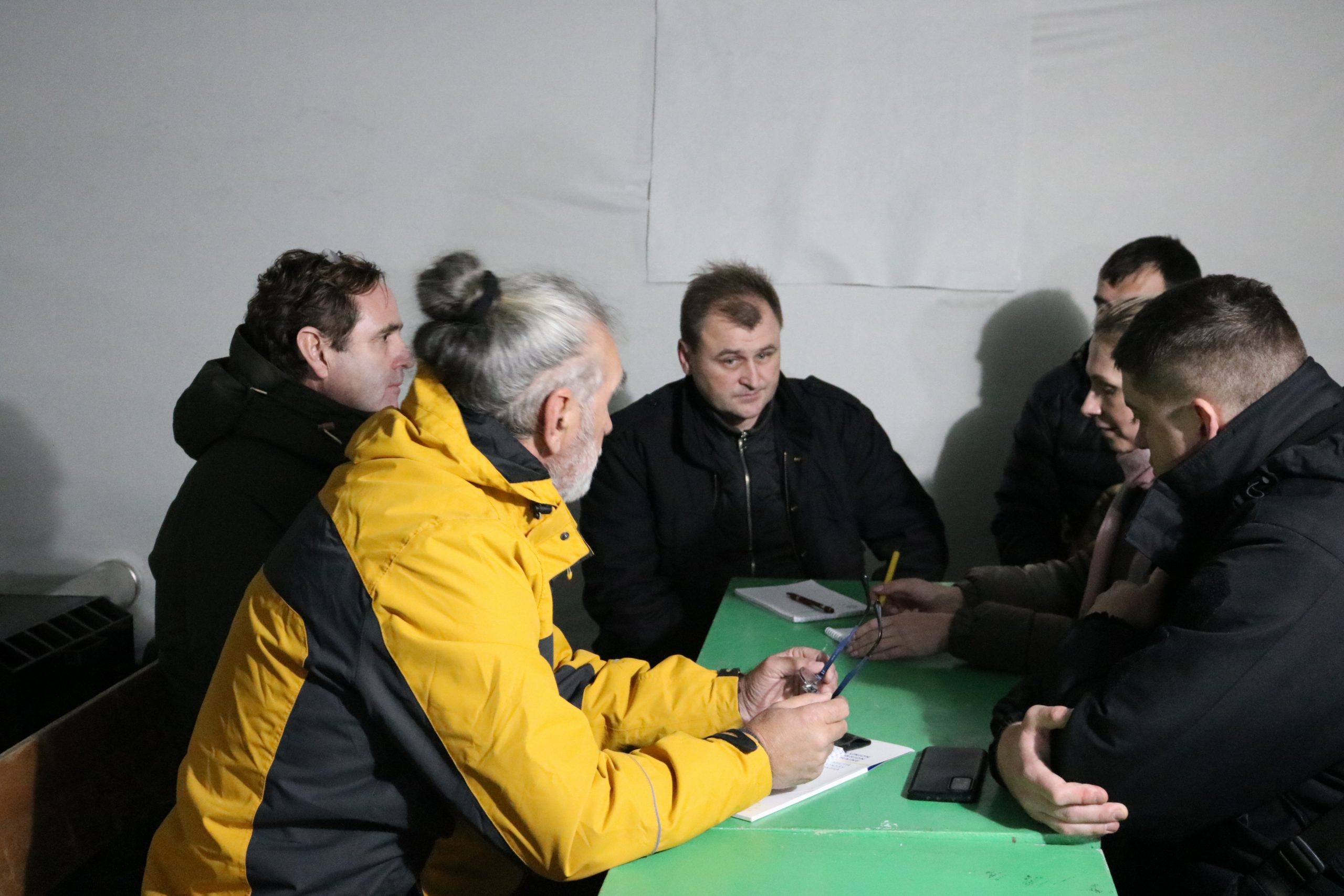 The liberated area of Snihurivka Rayon includes 26 settlements equivalent to approximately 10% of the entire Mykolaiv region. "The situation in these settlements remains challenging due to the dense mining and the high number of war crimes committed by the Russian occupying forces", explained the Acting Head of NPU in the Mykolaiv region, Pavlo Volovik, to the team from EUAM.
Subsequently, the team reassured its Ukrainian interlocutors of the Mission's readiness to actively support the documentation and investigation of International Crimes, including war crimes, committed in the liberated areas. In a cooperative atmosphere, the parties continued to discuss the required support in detail. In the upcoming period, this is foreseen to include strategic advice, training, and practical support.
Launching a Citizens Advisory Group
Methods to better integrate community policing in the daily work of the NPU in the liberated territories were also debated. "Application of community policing principles will lead to an increased level of trust between the police and the residents of the Mykolaiv region – and eventually this will improve both safety and security in the de-occupied territories", stated Georg Guntelberg.
As a tangible result of the meeting, it was agreed to plan the launch of a Citizens Advisory Group (CAG) in the Snihurivka area. This is a forum in which the police and the community meet regularly to discuss and find local solutions to local problems relating to the rule of law, whether of social, financial, or criminal nature. The community representatives in the CAG can include local authorities and activists, non-governmental organisations, teachers, doctors, and local businessmen who represent the interests of the particular community.
"Today's meeting was an invaluable opportunity for our team to acquaint ourselves with the way the NPU officers work for the safety of the communities in the liberated areas. We have acquired valuable insights which will enable more focused support from us in the areas of war crimes investigation and community policing", concluded, Georg Guntelberg.