Ukraine one step closer to aligning with EUROPOL's methodology for Serious and Organised Crime Threat Assessments
June 14, 2017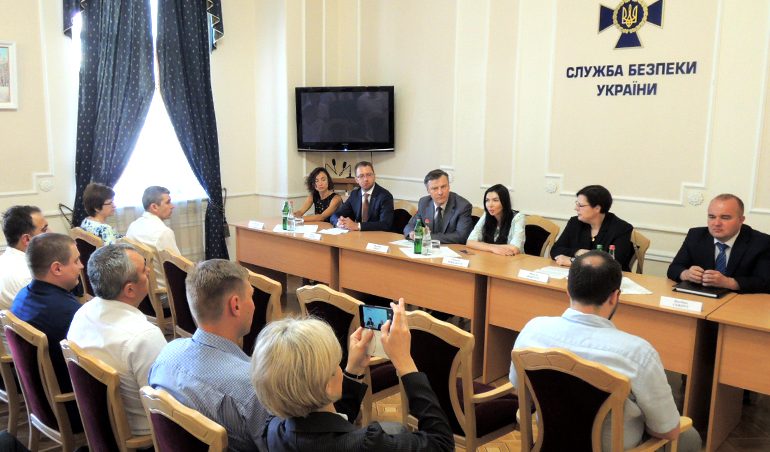 Following a 5-day training taking place from 12-16 June 2017, Ukrainian law enforcement agencies will be one step closer to developing Serious and Organised Crime Threat Assessments (SOCTA), which conform to the approach taken by EUROPOL. The training, organised by the EU Advisory Mission Ukraine (EUAM), is being delivered in Kyiv by EUROPOL experts.
The aim of the training is to ensure that Ukrainian law enforcement agencies possess the requisite analytical skills to develop a Ukrainian SOCTA, while taking into consideration available resources and Ukrainian specificities. All Ukrainian law enforcement agencies involved in combatting serious and organised crime (National Police of Ukraine, Security Service of Ukraine, State Fiscal Service, Office of the General Prosecutor, State Border Guard Service) were represented at the training as were representatives from academia.
Speaking alongside the Deputy Minister responsible for MoIA strategy Tetiana Kovalchuk at the launch of the training, EUAM Deputy Head of Mission Joelle Vachter told the group, "SOCTA, as shown by the experience of EU Member States, helps law enforcement agencies define the priorities for which types of serious and organised crime to fight. As we all know – and I am a French gendarme myself – it is impossible to address all crimes with the limited resources and time that we have allocated".
Ms Vachter added, "The more detailed information you will get from this exercise, the better you and your management will be able to define priorities, and as a result – strategies. SOCTA can also help your leadership raise awareness and garner support for your agency at a political level in order to receive more technical and financial means to fight serious and organised crime."
The training follows on from a study visit to EUROPOL's headquarters in The Hague for senior Ukrainian law enforcement officials, which EUAM financed. EUAM will continue to assist cooperation and coordination efforts between EUROPOL and Ukrainian officials.