#Training on fundamental changes: NPU analysts learnt how to be one step ahead of criminals
May 03, 2023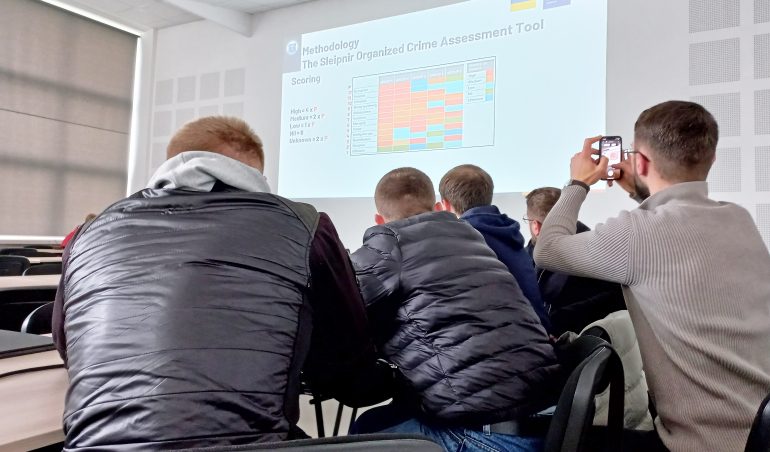 Have you heard of Intelligence-Led Policing (ILP)? It's a modern model of policing that focuses on being proactive and preventing crimes before they happen, rather than reacting only after the crime has occurred.
Recently, the European Union Advisory Mission (EUAM) Ukraine organized a training for Ukrainian police analysts to Rzeszow, Poland. The training session on ILP was delivered by EUAM Ukraine, Romanian and Polish police, for analysts of the National Police of Ukraine's Criminal Analysis Unit and Strategic Investigations Department.
During the training, the participants learned the theoretical and practical dimensions of ILP, particularly in its implementation. The training has covered general definitions, concepts and explanations, practical examples and related discussions in intelligence, intelligence cycle, IT infrastructure and databases, general understanding of analysis in policing, narrowing down to exploring operational analysis and OSINT, tactical and strategic analysis, risk analysis and threat assessment. The training was focused on analysis and decision-making in law enforcement, implementation requirements and implementation of ILP, particularly on European-related experience, challenges and opportunities for Ukraine.
The participants noted that they gained valuable knowledge and skills, which they will apply in their work.
The EUAM Ukraine continues to support the law enforcement agencies in Ukraine, including in the area of intelligence-led policing.