Public Order management: Swedish and Ukrainian police exchange their best practices
October 25, 2021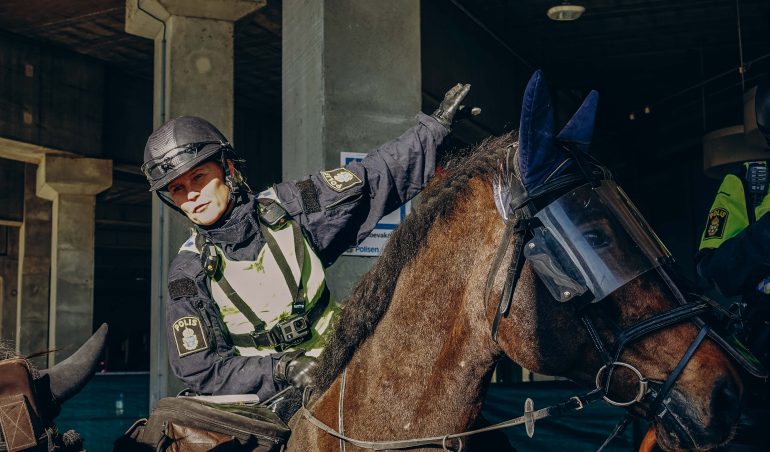 In a study visit to Stockholm, the Ukrainian police practiced  skills and knowledge acquired during Public Order training sessions of the EU-funded programme Pravo Police, implemented by the UN Office for Project Services (UNOPS) and the EU Advisory Mission (EUAM).
Last Sunday, Stockholm was preparing for a milestone football match between long-time rivals, Hammarby and A.I.K, clubs. It was the first match, which included spectators after a two-year COVID-19 related ban. Social media reported that more than 20,000 fans were planning to take to the streets of Stockholm, with more than 10,000 marching from the downtown square to the stadium, while fans of the opposing team were also riding in the underground metro directly beneath them.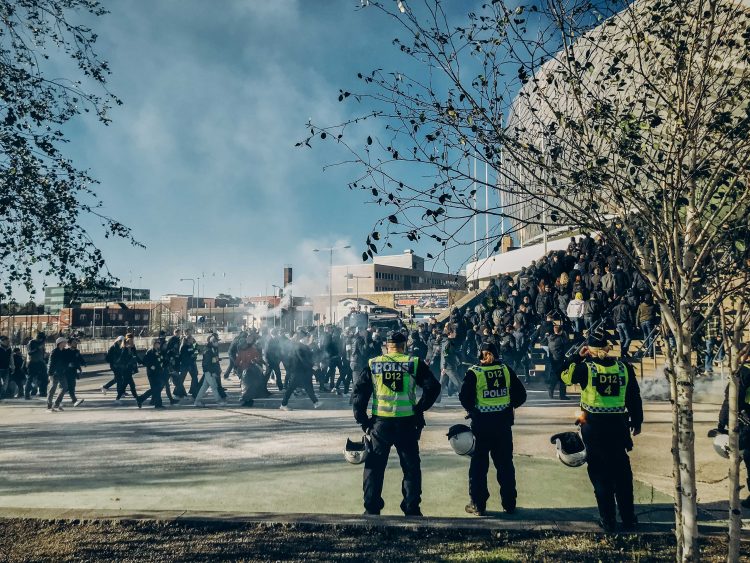 While most of the supporters planned to bring their friends and families, to peacefully express their support for their favourite teams, there were reports that "ultras" and "firms" groups of both teams were eager to cause trouble and engage in group clashes, something they have been trying to do since the late 19th century.
While this situation posed a serious challenge for the Swedish police, it also provided a perfect opportunity for the Ukrainian police commanders and officers to practice the knowledge and skills they have acquired during a series of Public Order training sessions, which have been conducted over the summer. These training sessions have been organised within the framework of the EU-funded "PRAVO Police" programme, which is implemented by UNOPS in close cooperation with the EU Advisory Mission (EUAM). The training focused on sharing and exposure to European best practices to assist the Ukrainian police in fulfilling their essential duties, responding to public order situations, and maintaining the peace whilst supporting citizens' rights for assembly in safe environments.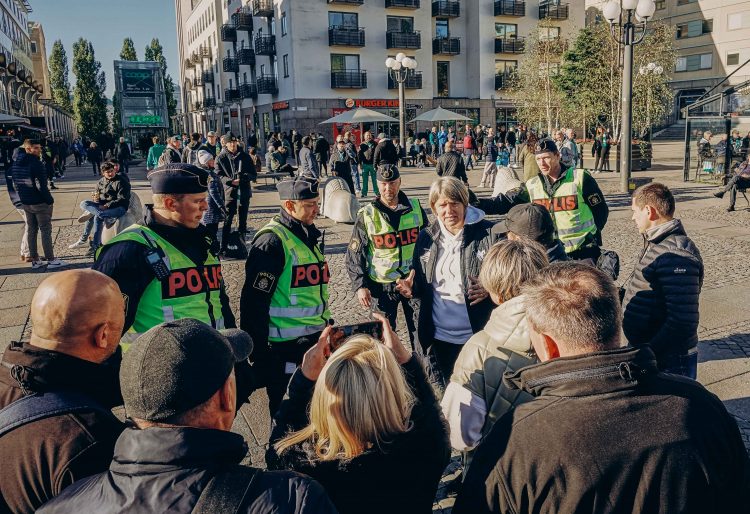 The study tour was organised as a final stage of these training sessions, which gave Ukrainian officers a unique opportunity to see how the theoretical knowledge, which they acquired during the formal training, can be translated into practical police operations. Their exposure to this live event enforced their recently learned concepts for the need of careful planning, situational analysis and coordination between various teams, including Public Order Units, dialogue and support police, Open Source Intelligence (OSINT),  undercover and drone surveillance, K9, mounted police and SWAT elements.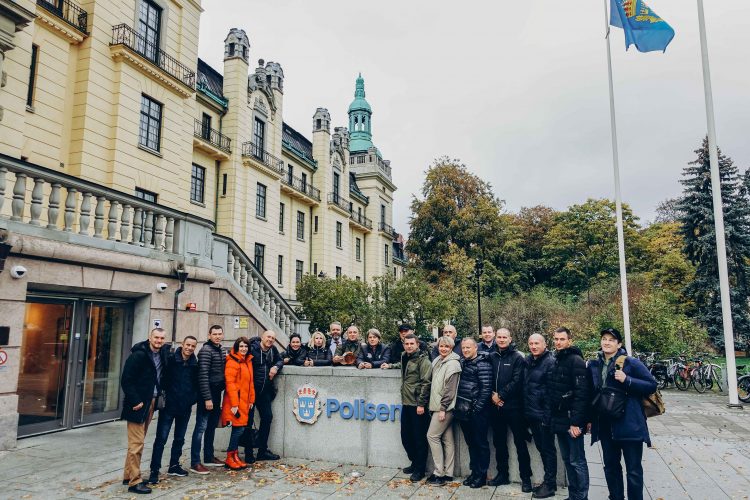 During the study tour, the Ukrainian officers met with their Swedish colleagues. They enhanced their understanding of the importance of preliminary intelligence gathering and analysis, proper planning, logistics, coordination and the efficient use of available resources. Additionally, their knowledge of the importance of trust-building through constant dialogue with the clubs and their support groups helped them employ de-escalation, differentiation and conflict reducing principles and measures. These actions were done while ensuring the adequate flow of information, coordination and distribution of tasks among different police units and delegation of authority to assess the evolving situation and take tactical decisions to their field officers.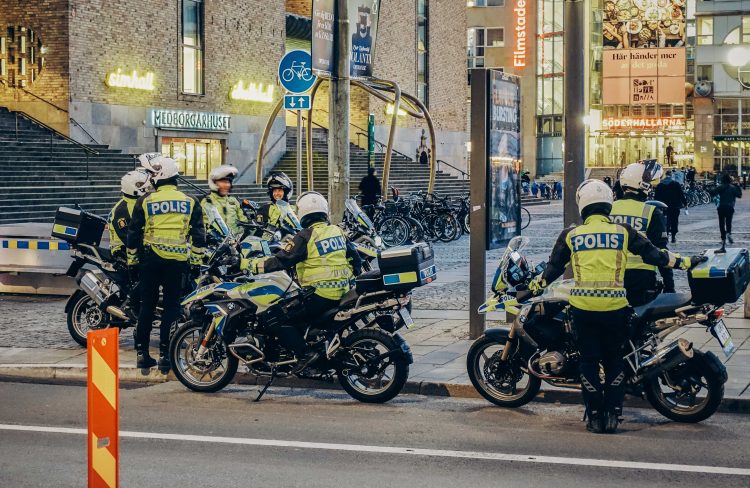 The Ukrainian participants were particularly surprised that a Swedish police operation was successful, even though only 200 police officers were deployed. In contrast, a similar operation in Ukraine would require more than 1,500 officers, with backup support contingents from the neighbouring regions being on stand-by.