EUAM Mobile Unit launches work in Poltava with roundtable discussion for civil society and local authorities
April 18, 2018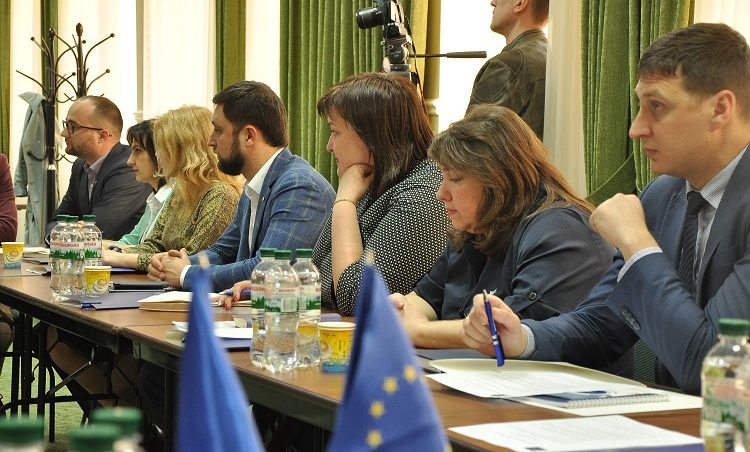 The EU Advisory Mission (EUAM) Ukraine's Mobile Unit organised today a roundtable discussion for civil society, law enforcement agencies and local authorities in Poltava. This is the first major engagement for the unit, which will spend a total of seven weeks in Poltava to provide strategic advice to the Police and Public Prosecution Office.
"We chose a round table event as our first major activity in Poltava, because we consider that dialogue between the Police, Public Prosecution Office and civil society is key to establishing common solutions for local problems," said Gete Markussen, Senior Adviser on Good Governance.
Regular dialogue meetings, such as the one held today, are recommended practice in most European countries as a key factor in democratic governance. They help create a climate of accountability for public institutions and support adherence to the rule of law. Such discussions also help to mediate and moderate potential tensions between civil society groups and public authorities. They help entrench principles of respect for human rights, cultural diversity and social cohesion.
"While the EUAM Mobile Unit is in Poltava, the team also aims to launch discussions about a Community Safety Strategy. This is a way of planning which proactively seeks the input of the public on civilian security issues and promotes genuine multi-agency cooperation. Community Safety Strategies have already been successfully developed in the Kharkiv and Lviv regions, with the Mission playing a key role," notes Bernd Reimann, EUAM Senior Police adviser.
In Poltava, EUAM will moreover provide advice on improving police response times to emergency calls, police responsiveness to public complaints, police-prosecution cooperation and protection of public and private interests.  "We encourage colleagues working in law enforcement and civil society to get to know more about the advice we offer, so that we can best tailor our work to the needs of Poltava's residents," concludes Gediminas Buciunas, Senior Prosecution Reform Adviser.