Paul van Buitenen and Sergei Magnitsky were whistleblowers with different fates – how does Ukraine want to treat its whistleblowers?
February 15, 2018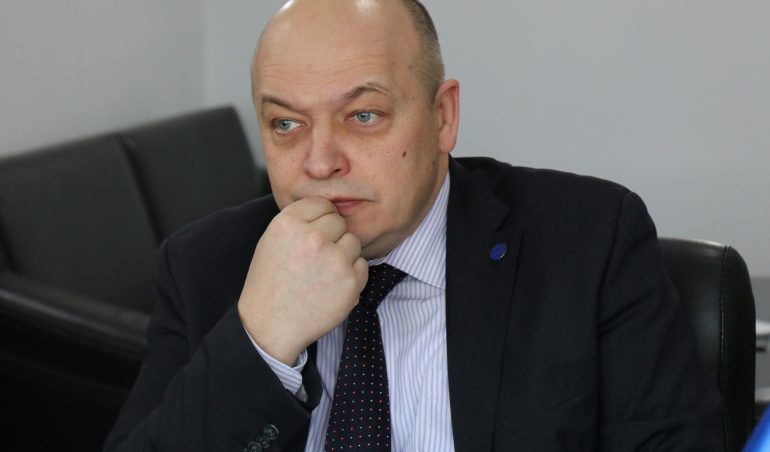 In the late 1990s, an auditor in the European Commission, Paul van Buitenen, noticed irregularities in spending at the institution he worked at. After voicing his concerns internally, he took his evidence to a Member of the European Parliament, setting off a train of events which would eventually lead the Parliament to demand a full investigation of the allegations. The consequence was that the entire leadership of the Commission resigned. A new Commission was appointed which significantly improved anti-fraud structures within the institution. Van Buitenen later became an MEP himself and anti-corruption campaigner.
Van Buitenen was what we call a whistleblower i.e. someone who acts on their conscience and reports wrongdoing within their organisation despite the possible impact it might have on their career and relationship with colleagues.    
Protecting these brave people is an essential part of a well–functioning law enforcement system. The evidence that they bring forward is often crucial in securing a conviction, particularly in cases of fraud and corruption.  It therefore extremely important that public and private institutions have structures where people can report their concerns in confidence, and also that whistleblowers receive some sort of protection once they come forward with an allegation.
The way in which a country treats whistleblowers is indeed, I would argue, indicative of the overall health of the law enforcement and rule of law system. The treatment of Sergei Magnitsky, who alleged large-scale theft by Russia's governmental elite and died in suspicious circumstances after being detained without trial for 11 months is a tragic example of what can happen when a state does not provide the protection of the rule of law.
Currently, Ukraine has very weak protections for whistleblowers – it is one of the reasons why the fight against corruption has not yet met with the success that Ukrainians expect and deserve. The EU Advisory Mission (EUAM) Ukraine, in line with recommendations made by the OECD and other international organisations, is advocating for better protection for whistleblowers and better procedures for following up on whistleblowing reports. This includes giving staff in law enforcement agencies appropriate training for what to do if they receive information from a whistleblower.
Moreover, it is important that the public is aware of the channels available to report wrongdoing and also what kinds of protections they might receive if they take the brave step of reporting their concerns. A stand-alone law on whistleblowing in line with international standards and good practices is imperative.
To move forward with these objectives, EUAM organised a roundtable on Thursday 8 February in Kyiv on how to improve the framework for whistleblower protection. It received a positive response from managers in the National Police, Prosecutor General's Office, Security Service and National Agency for the Prevention of Corruption who were joined at the event by representatives from civil society, investigative journalists and experts from EU member states. The roundtable outlined the key legal principles for whistleblower protection and also underlined the need for a healthy civil society and support for journalists. A number of case studies from EU member states were offered to highlight the necessary procedural steps in any whistleblowing case.
I should conclude by saying that many organisations in Europe campaigning for greater accountability and openness, such as Transparency International, regularly call on EU countries and indeed the EU institutions themselves to improve their structures for protecting whistleblowers. The resignation of the Commission management in 1999 I referred to at the beginning of this piece is for example not without its critics in terms of the way that Paul van Buitenen was treated. It is however obvious that the EU's whistleblower protections are much more robust than those of many other countries. In the area of whistleblowing as in so many other areas, Ukraine stands at a crossroads. A firm and lasting decision about what kind of society Ukraine wants to create needs to be made soon. Does it want to be a 'van Buitenen' society? Or a 'Magnitsky' society?
This opinion piece by EUAM Head of Mission Kęstutis Lančinskas was originally published in Ukrainska Pravda on 15 February  2018.