Police and citizens need to join forces to find solutions that last
April 09, 2020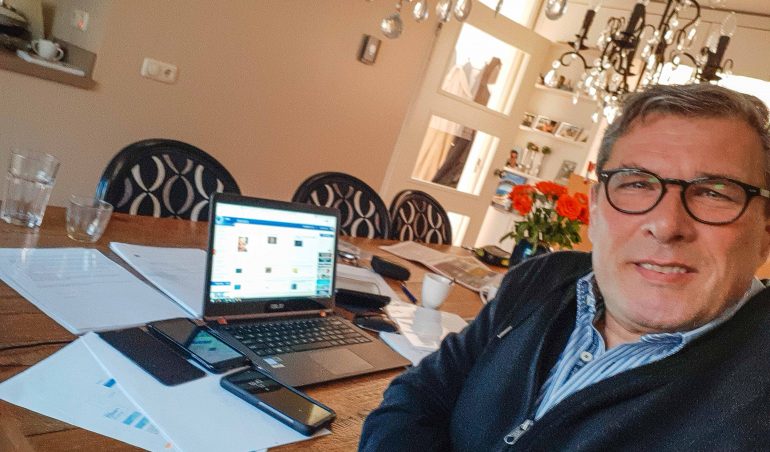 EUAM's Senior Advisor on General Policing, Klaas-Jan Van der Wulp has adjusted quickly to advising Ukraine's law-enforcement institutions from his home in the Netherlands
How has your life changed as an EUAM senior advisor since the Covid-19 lockdown came into effect?
I came back from holiday and then I heard that I didn't have to go back to Kyiv for the time being. Suddenly different circumstances. Adjusting plans, arranging things and starting teleworking. That took some getting used to but in the meantime I have found rhythm and routine in it.  But even though I have the world at my fingertips digitally, my social world has become very small – here in the Netherlands, but I also miss the interaction with my colleagues.  Our team has a very good atmosphere and that made working and living in Kyiv pleasant. And then, of course, there are the questions of how this continues. How can we continue to do our work, how do I arrange the situation with my landlord, etc. Time will tell. In my environment I see that people are flexible and adapt quickly. That's nice to see and as long as we are healthy, I am not complaining.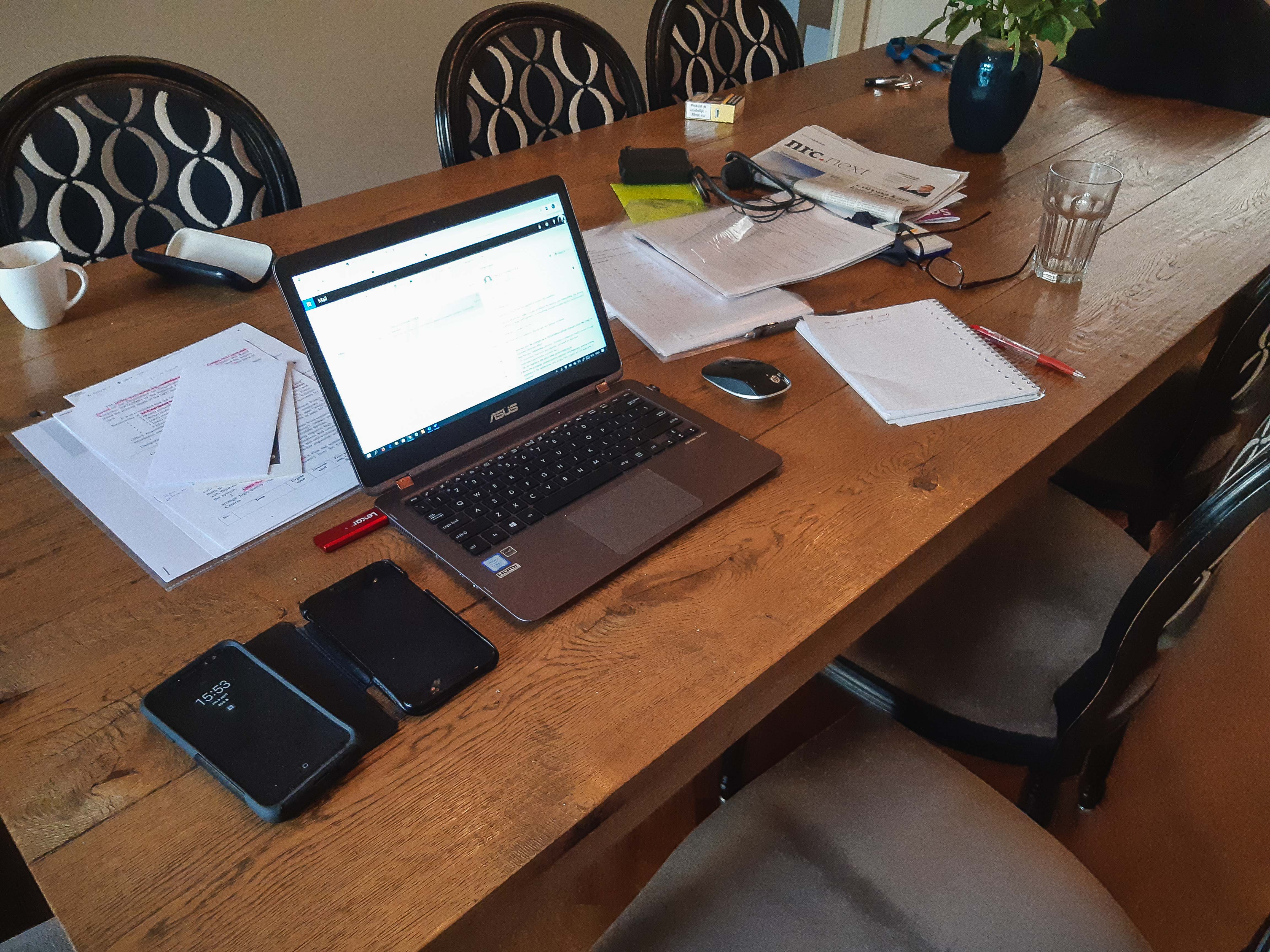 Klaas-Jan Van der Wulp's teleworking place in The Netherlands
How has your relationship with your Ukrainian counterparts had to evolve through the quarantine, how have you adjusted, and what are the main challenges/opportunities you both face?
Pretty soon we suggested to have digital contact with our counterparts. However, practice shows that the NPU is now busy with their processes in relation to the Coronavirus. They are facing a lot of challenges. Even if, for example, we could give a training course digitally, the NPU still lacks time and participants. However, there are now great initiatives from the Mission to see where we can support in the short term. For example, we are currently investigating the possibility of supporting the police control rooms with equipment that is important for their operational management. It is a challenge for us and for our counterparts. The biggest challenge is to find a way to keep the cooperation going, even if it takes longer, and to make sure there's no movement into the past. But so far we are adjusting excellently and continue to support counterparts from a distance. Fortunately, colleagues in the field offices who are physically a little closer to the counterparts have also found ways to continue activities in terms of strategic advice, provision of equipment and offering online training.
Can you explain a little about what general policing is?
The word "general" says it all. Since we have merged last year with community policing we speak about community policing-general policing because there is a lot of overlap. Until last year, they were two separate entities. However, our counterparts were mostly the same and we already worked together a lot. To find more coherence and coordination, both entities were therefore merged to form the new unit.
Together with our colleagues from EUAM field offices and mobile units, we are involved in a wide range of subjects that concern law-enforcement agencies and particularly the National Police. These include the performance evaluation system, road traffic safety, training, donations, advice or participation in local consultations; there is always a subject to involve general policing. We also cooperate a lot with other EUAM components, as long as it contributes to the reform of the institutions we work with. A good example is the development of the Middle Management Training for the National Police and Prosecution Service.
As for the European general policing approach and especially general policing approach in the Netherlands, why do you think is good and is it applicable in Ukraine?
The great strength of the model as applied in most European countries is the contact with the public, with citizens, with civil institutions and interest groups. The level of service provided and the interests of the citizen are central. Community policing is an important tool for this. The ultimate goal is to increase citizens' trust in government in order to increase their real security and sense of security. This is only possible if governmental institutions such as the police are close to the citizen and work together to tackle perceived problems. This way of working is certainly applicable in Ukraine. In the first place because the citizens ask this of their government, but also because the basis for a different form of policing is present. Ukraine has already done a lot to introduce innovations and make the organisation more transparent and accessible. Major changes that have already been implemented within the police force (e.g. the establishment of the Patrol Police and changes of structure and methods in rural areas) also indicate that the government wants to reform. Our support is of great importance in this respect, because there's still a lot to be done.
What will be changed in Ukraine if it adapts European general policing approaches?
Social and/or local problems can then be tackled collectively because citizens and institutions gain confidence in their government. Citizens will have more control over their living environment and the problems they face, and good information management will make it possible – in consultation with citizens – to set good priorities. This way of working also implies better working conditions for police officers. Work can be done more efficiently and effectively.
And perhaps most importantly: because of this way of working throughout the entire government chain, issues such as human rights and gender are always high on the agenda because stakeholders and the media, for example, have much more insight into working methods from the example of the police.  
What is the biggest obstacle to police reform in Ukraine?
In my personal opinion, the lack of renewal and rejuvenation within the police force can be a problem, and difficulties in abandoning old ways of working. New insights from employees who have been trained differently are essential. Furthermore, it is important for the police that the strong hierarchical structure is transformed into a process structure that is based on desired outcomes.  
How do your counterparts generally react to being advised by you?
Initially, the contacts are formal. Often there are many participants at the table and the hierarchy is tangible. After several meetings an atmosphere of trust and reciprocity often arises. It is important to speak as colleagues about the obstacles they have to deal with and the opportunities that EUAM can support. This usually works but also differs from person to person. So it is important to build on longer lasting contacts.
If you could introduce just one general policing principle in Ukraine, what it would be?
Focus on the problems of citizens and communities at local level and work with them in a sustainable way to find solutions where all parties are accountable for the outcome.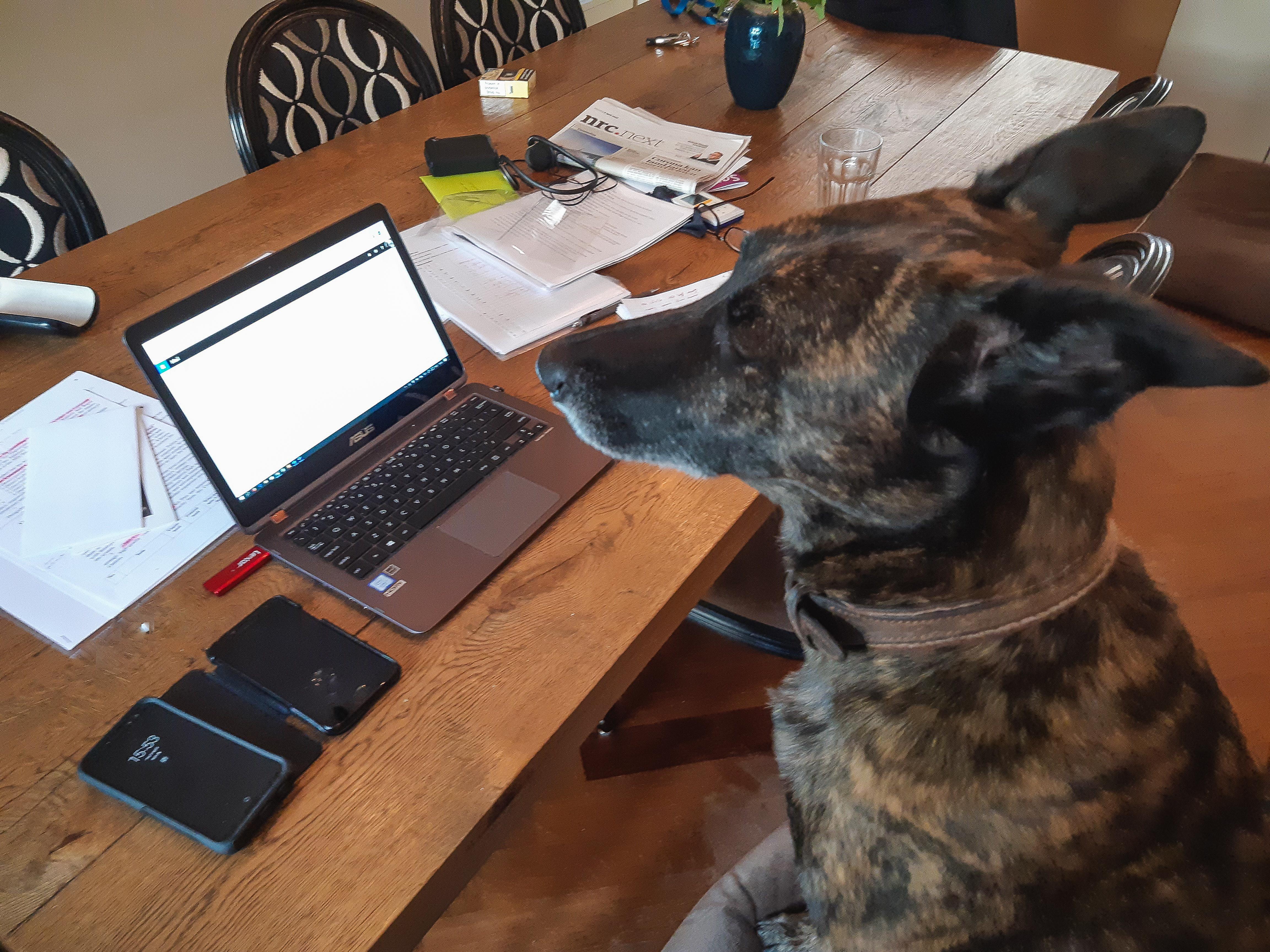 Klaas-Jan Van der Wulp's assistant, Kira