Odesa dialogue partners agree that corruption remains main obstacle to local reform
November 27, 2019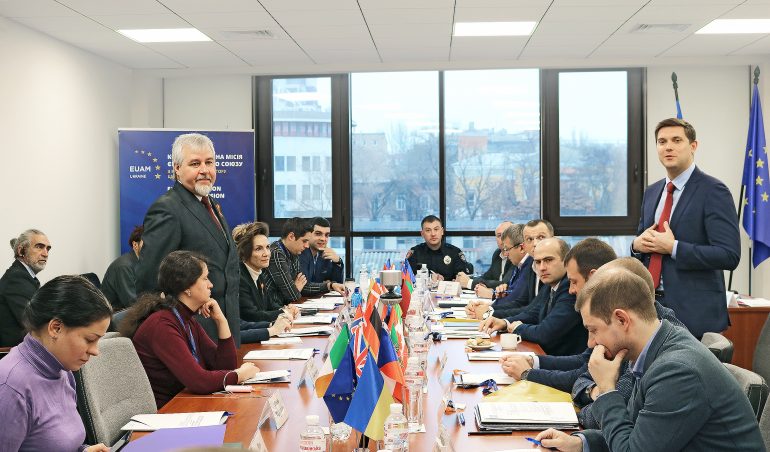 An EUAM initiative in Odesa today has brought various Civilian Security Sector institutions together with local civil society groups for a dialogue platform to address pressing issues relating to corruption. Regional authorities, law-enforcement agencies and civil society representatives converged on EUAM's Field Office for the event, whose goal is to initiate a systematic and efficient joint approach to solving corruption problems in Odesa region.  
EUAM expects that this will become a regular forum for civil society to discuss ways to overcome corruption challenges in the region, together with the Odesa Regional State Administration, National Police/Patrol Police, Public Prosecutor's Office, National Anticorruption Bureau, State Bureau of Investigations and Security Service of Ukraine in Odesa region.
Journalists and human-rights activists in Odesa were among the civil society groups present this morning, and there was overwhelming consensus among those present that corruption is the main obstacle when it comes to reform in the region. A Working Group, which was established earlier, will respond to emerging corruption-related issues in Odesa, and participants of the platform agreed in principle to regularizing the forum in order to ensure a joint approach to finding solutions.