New Public Order concept: "Citizens should feel they can always count on the police"
November 05, 2021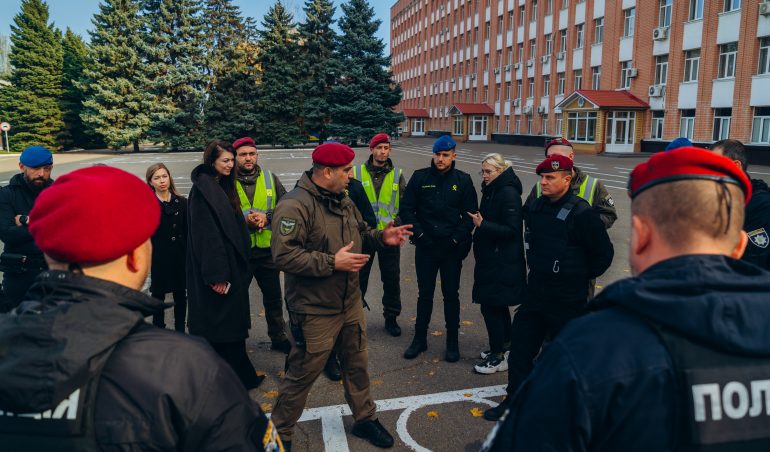 Last week, on the main square of Dnipropetrovsk State University of Internal Affairs (DSUIA), 214 officers from the Special Police Units (SPU), the National Guard (NGU), and the University were recognised for completing their basic training in Public Order. The training was significant as it followed the new concept for Public Order.
Experts from the EU Advisory Mission (EUAM) Ukraine delivered the training. Using the Scandinavian model as a basis, a specialised team from Spain's Guardia Civil shared their public order and security tactics. Over the years, the Scandinavian Public Order concept has become a reference for many Law Enforcement Agencies in EU member states and elsewhere. It includes crowd psychology, team building, complex manoeuvres, evacuation, and dispersion tactics.
"During the training, the Ukrainian officers have shown an exceptional attitude and a professional aptitude," underlined EUAM Team Leader Fernando Magro Moros during the ceremony. "They made us feel not only as trainers but also as "brothers", and this attitude should be the same towards the Ukrainian citizens. Basically, police officers work for them and their safety. They should feel they can always count on the police."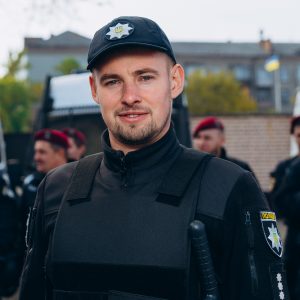 "This new public order concept is fundamental to us, and we are now implementing it among all Ukrainian cadets," also explained DSUIA Senior Lecturer Police Captain Vadym Fursa. "For us, it is a reminder that the police is always supposed to serve and protect citizens. Police officers and civilians must interact as equal human beings without any discrimination. We used to call it "Scandinavian", but now we want it to be the new Ukrainian concept".
Within the walls of DSUIA, the key part of the series of three modules consisted of practical simulations on the university square. Police Lieutenant Colonel Vadim Kalashnik, with 25 years of experience in the police, took part in the training cycle among other Special Police Officers. He called the new Public Order concept "precious" and "useful" as it "allows the teams on the ground to be more mobile and make sure each member protects and take care of the other". 
By sharing practices on how to control a crowd professionally, EUAM intends to develop the relationship between citizens and the police. "Because we behave differently, people are starting to perceive us differently," Lieutenant Colonel Kalashnik eventually noted. "These tactics allow us to operate swiftly and precisely, and to separate regular protesters from possible violent counter-protesters… and to maintain peaceful protests open and non-violent."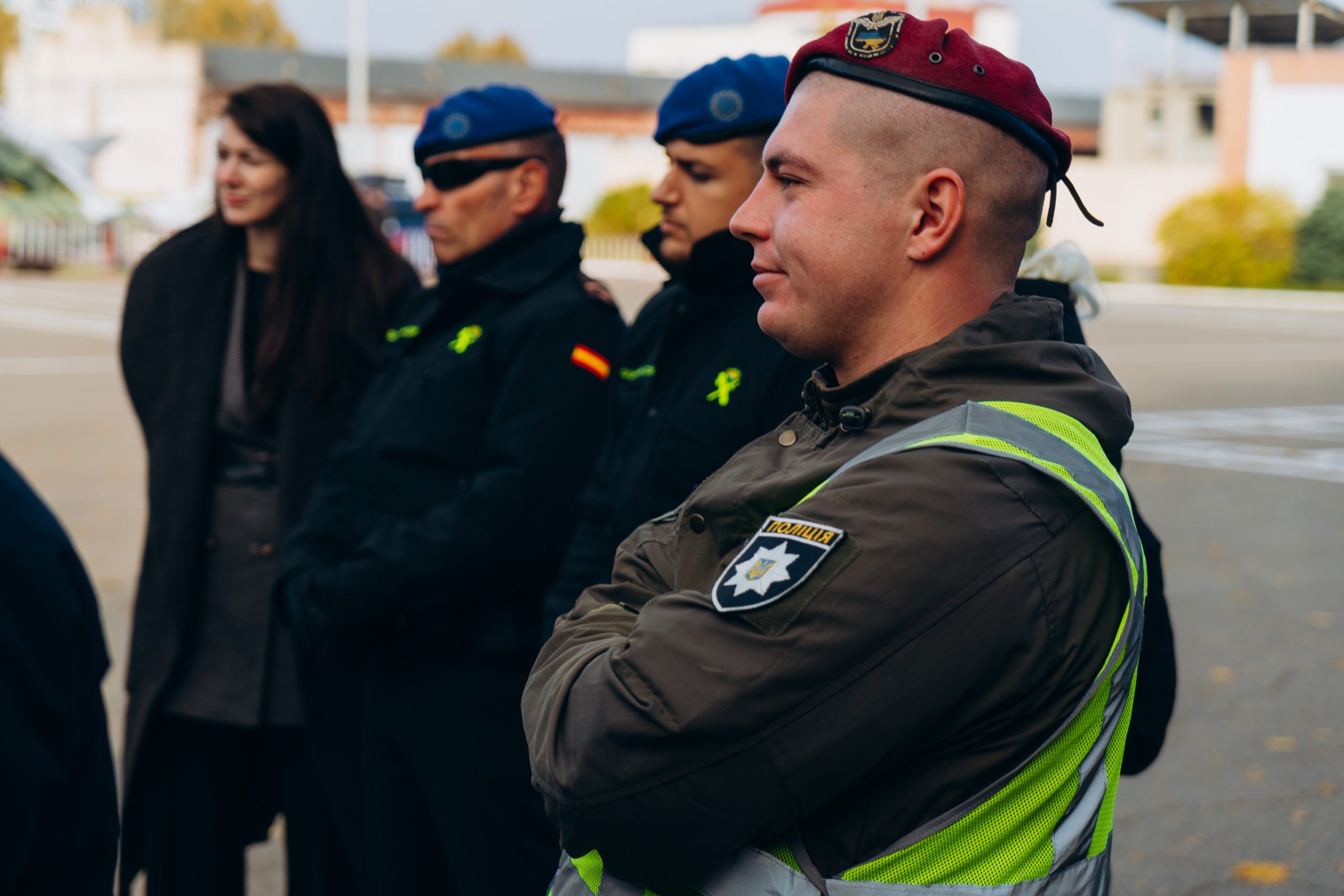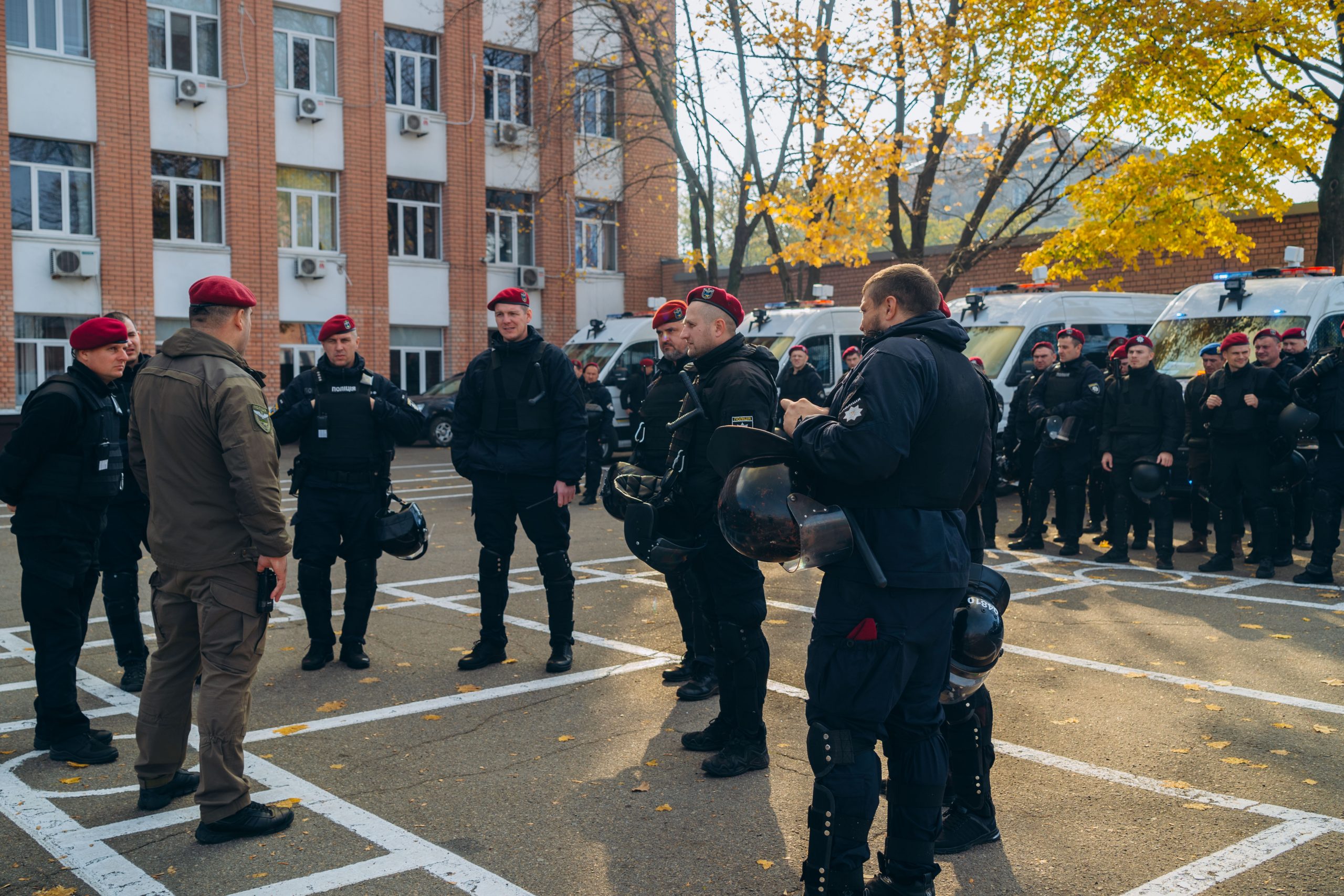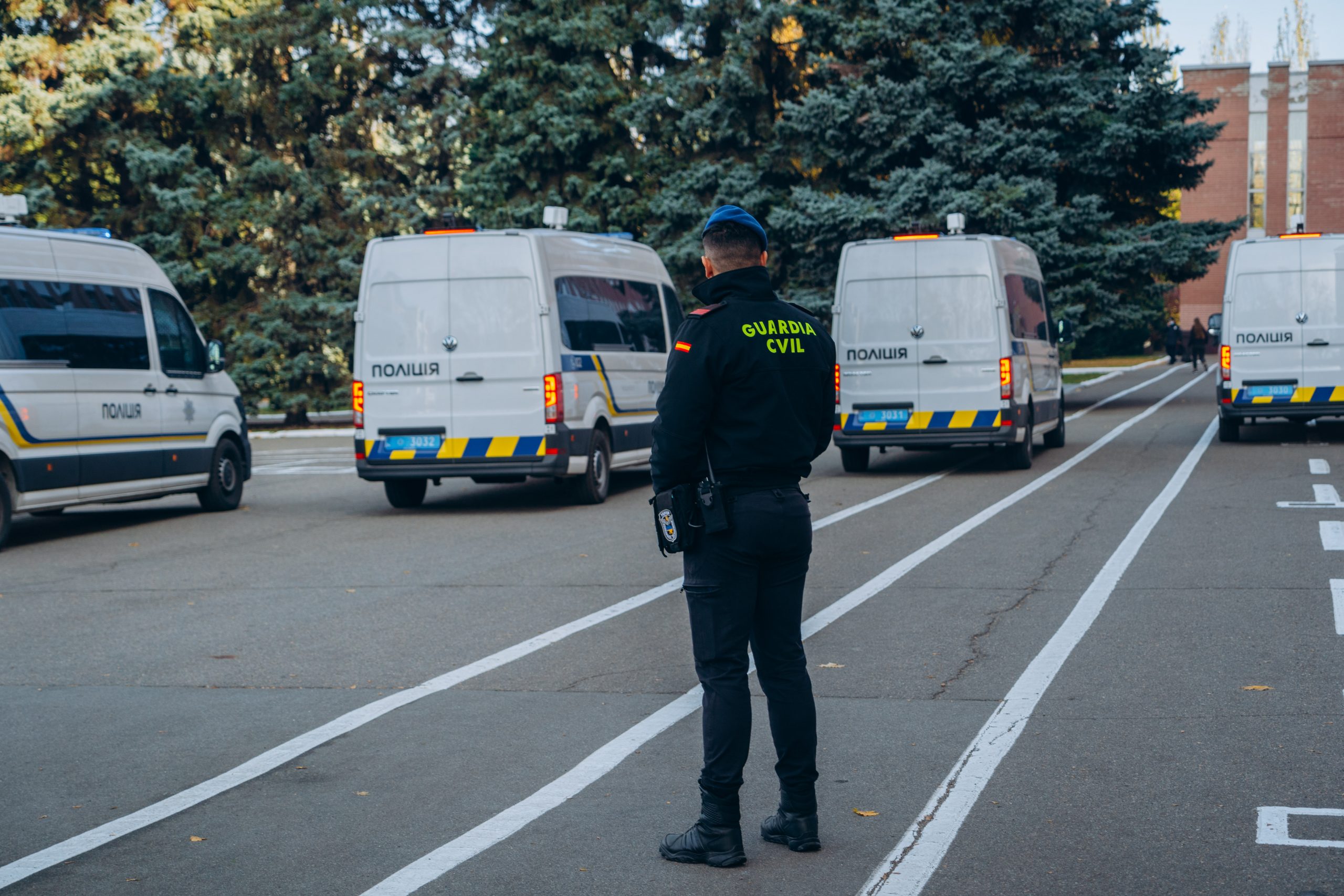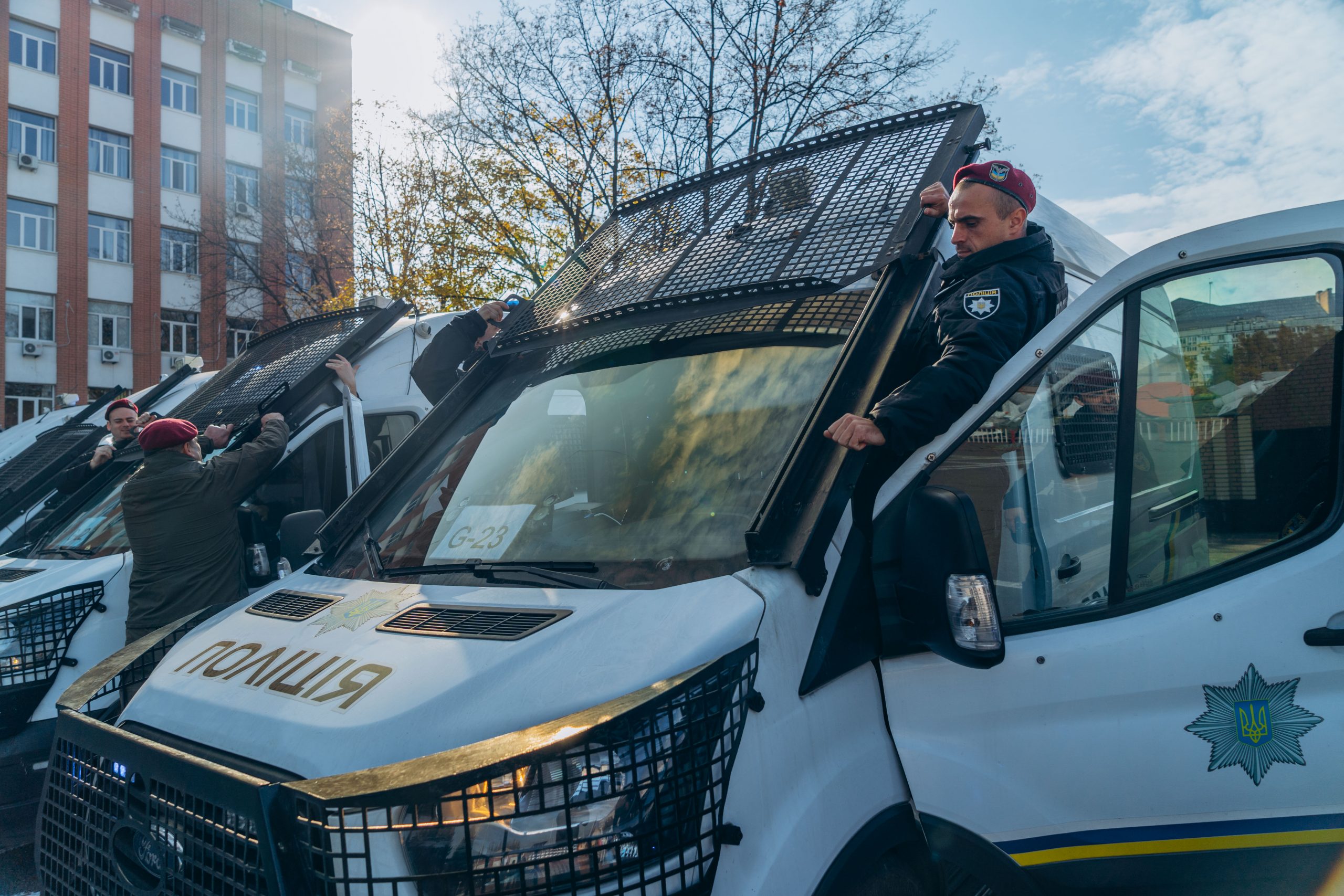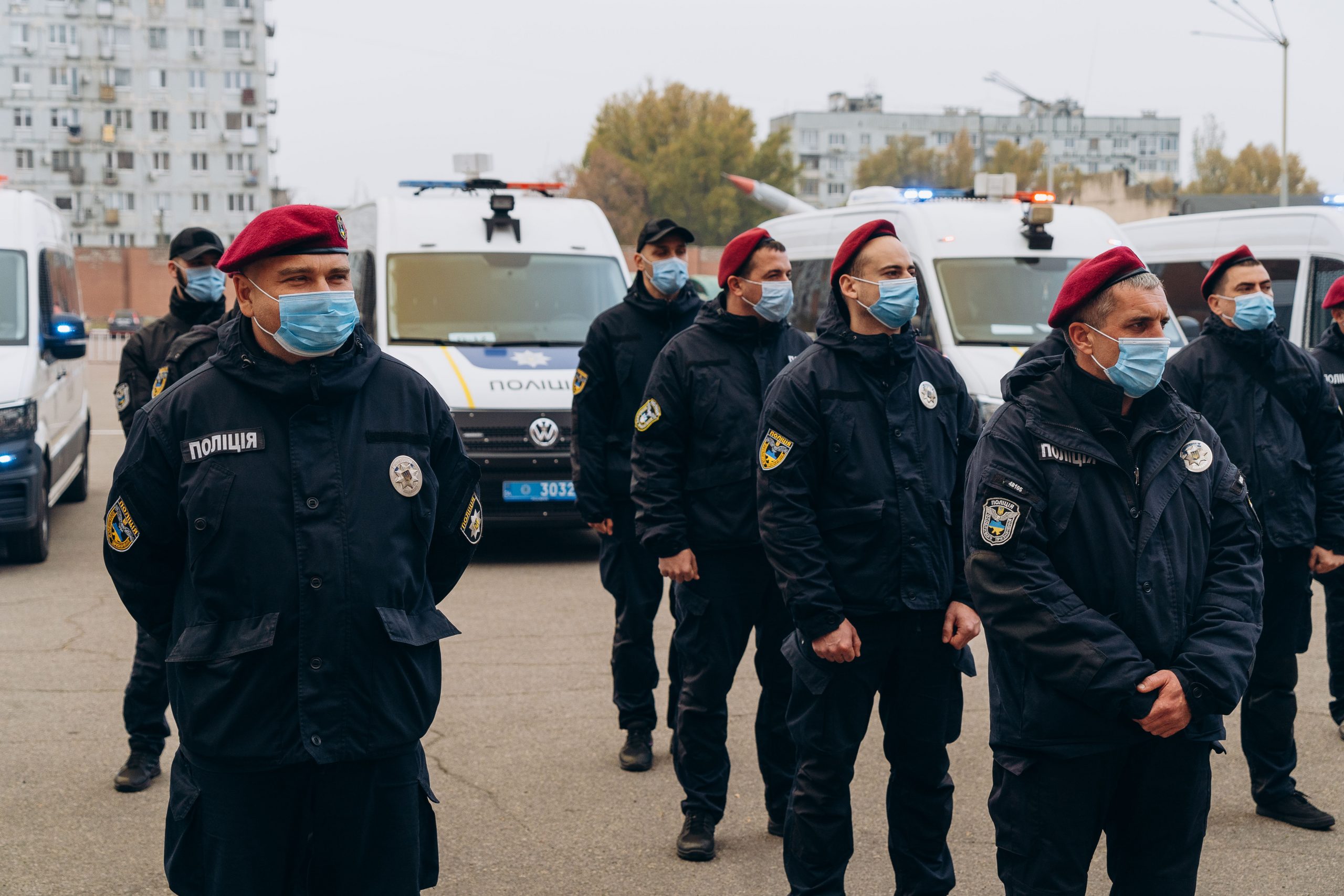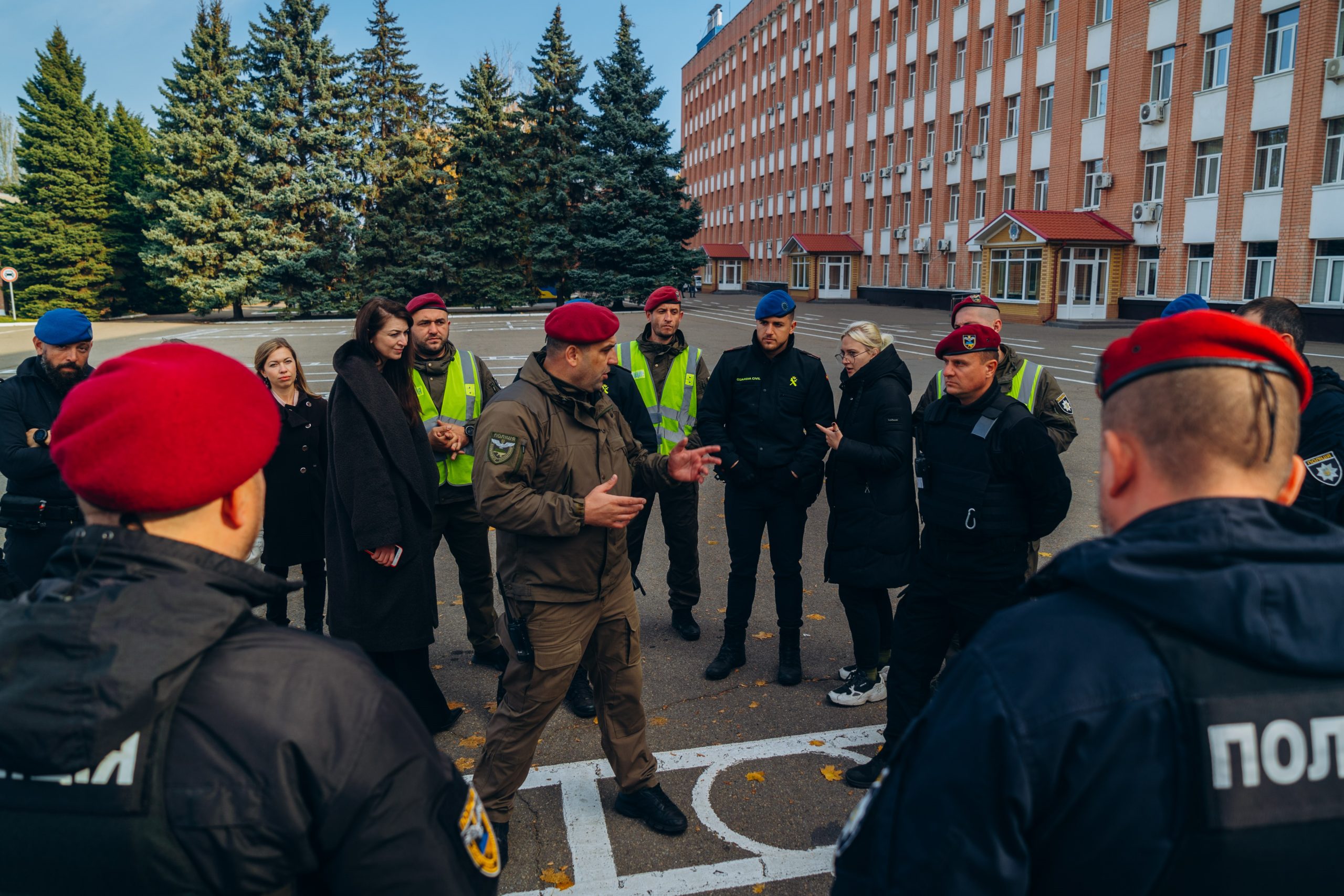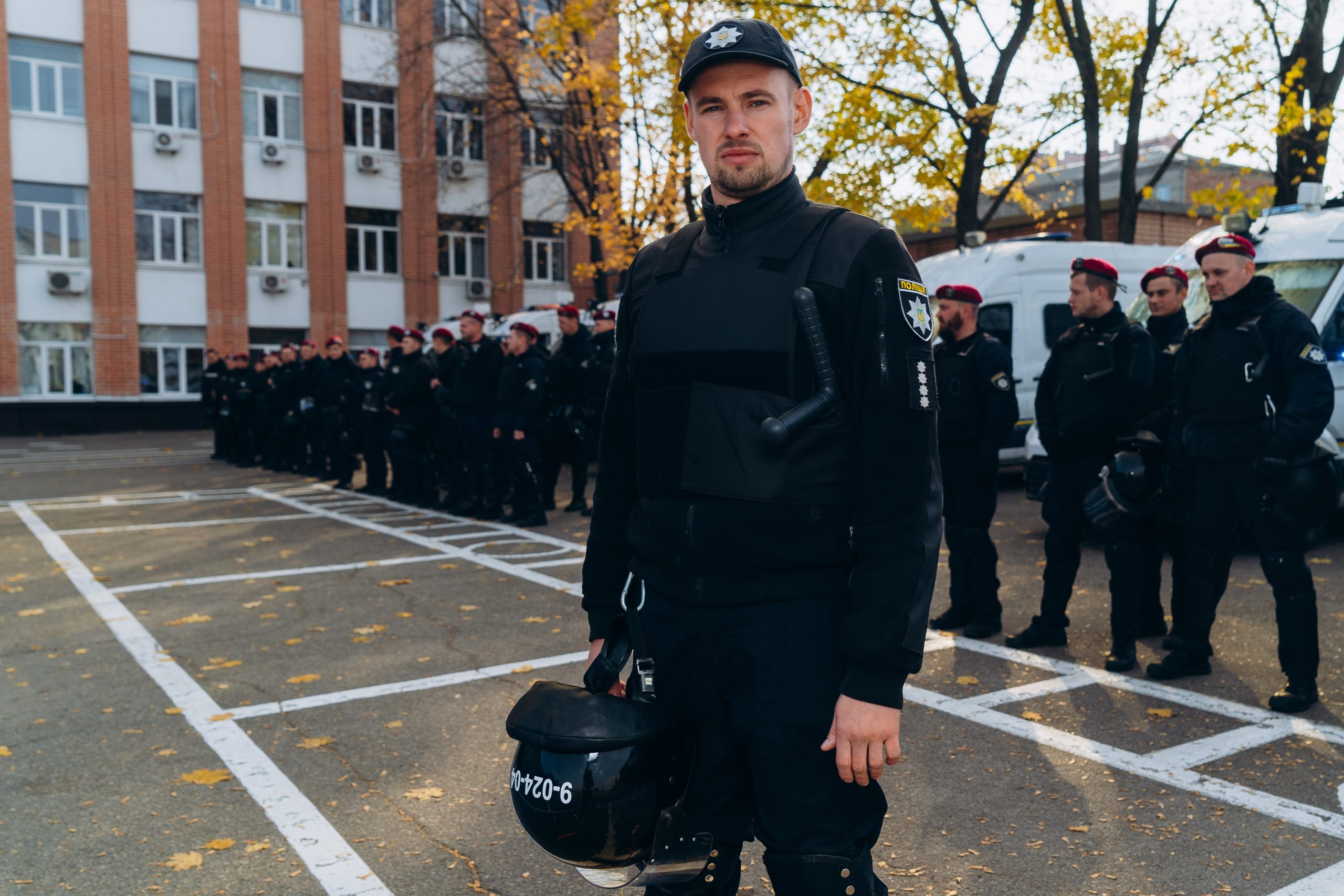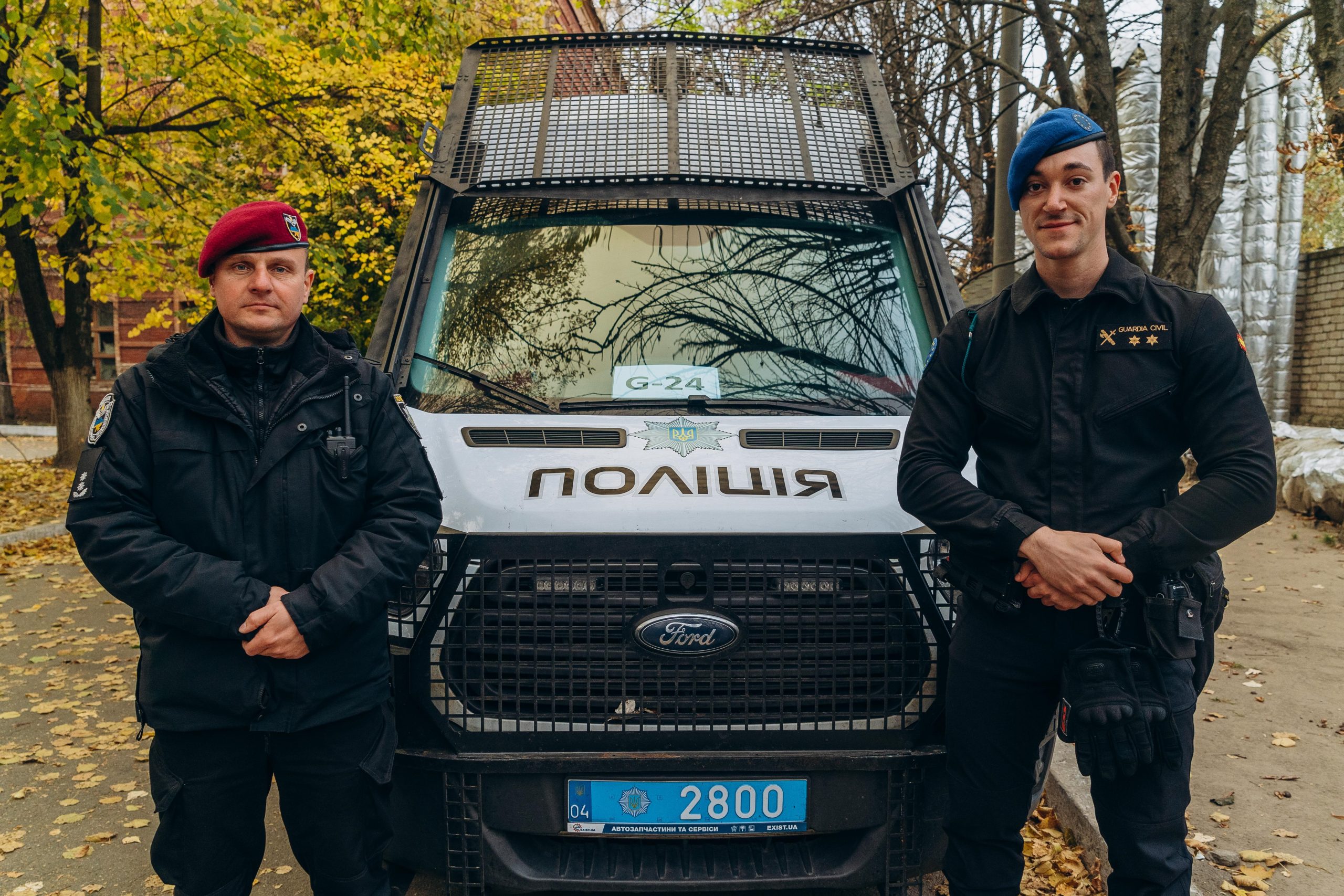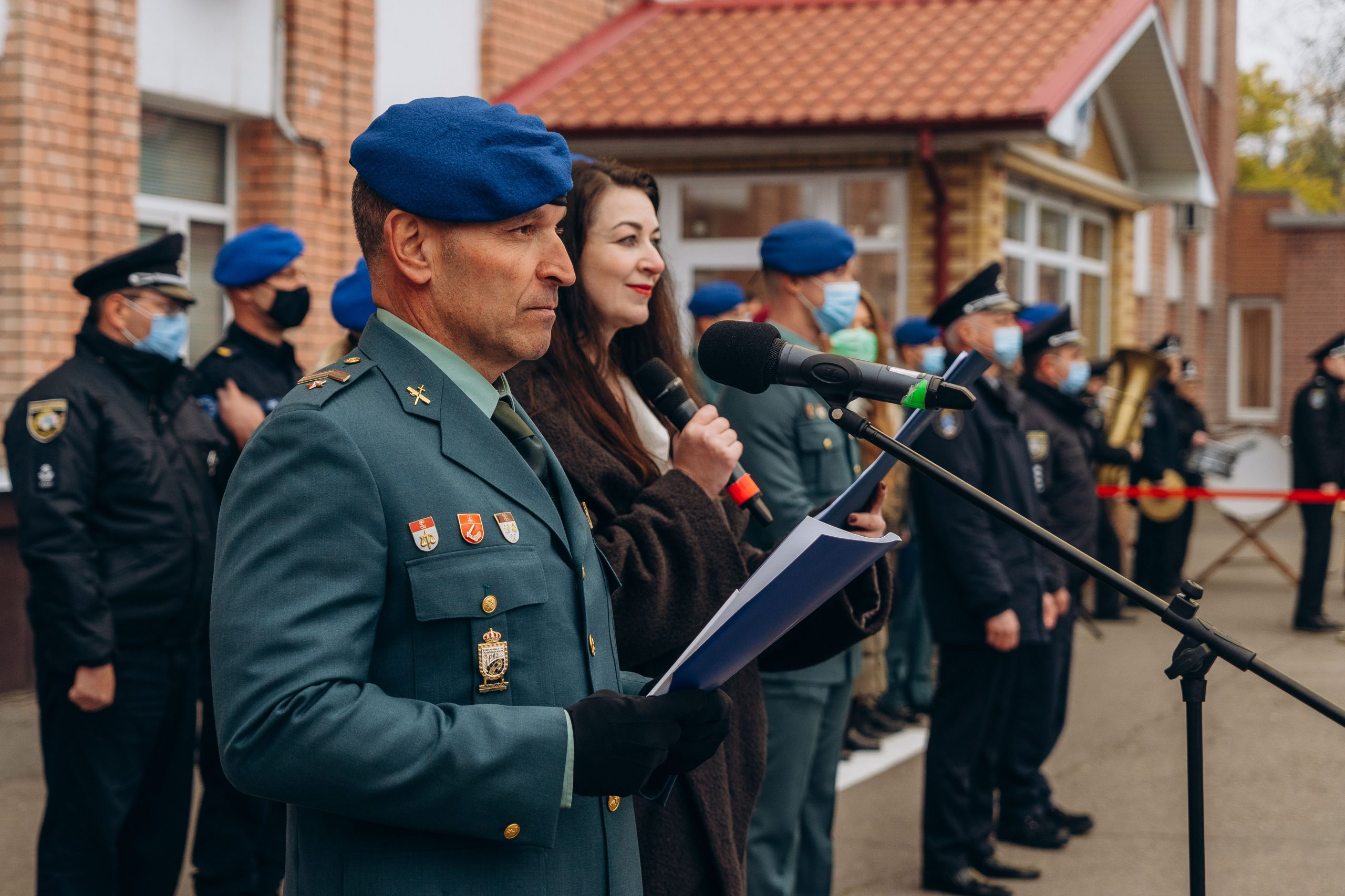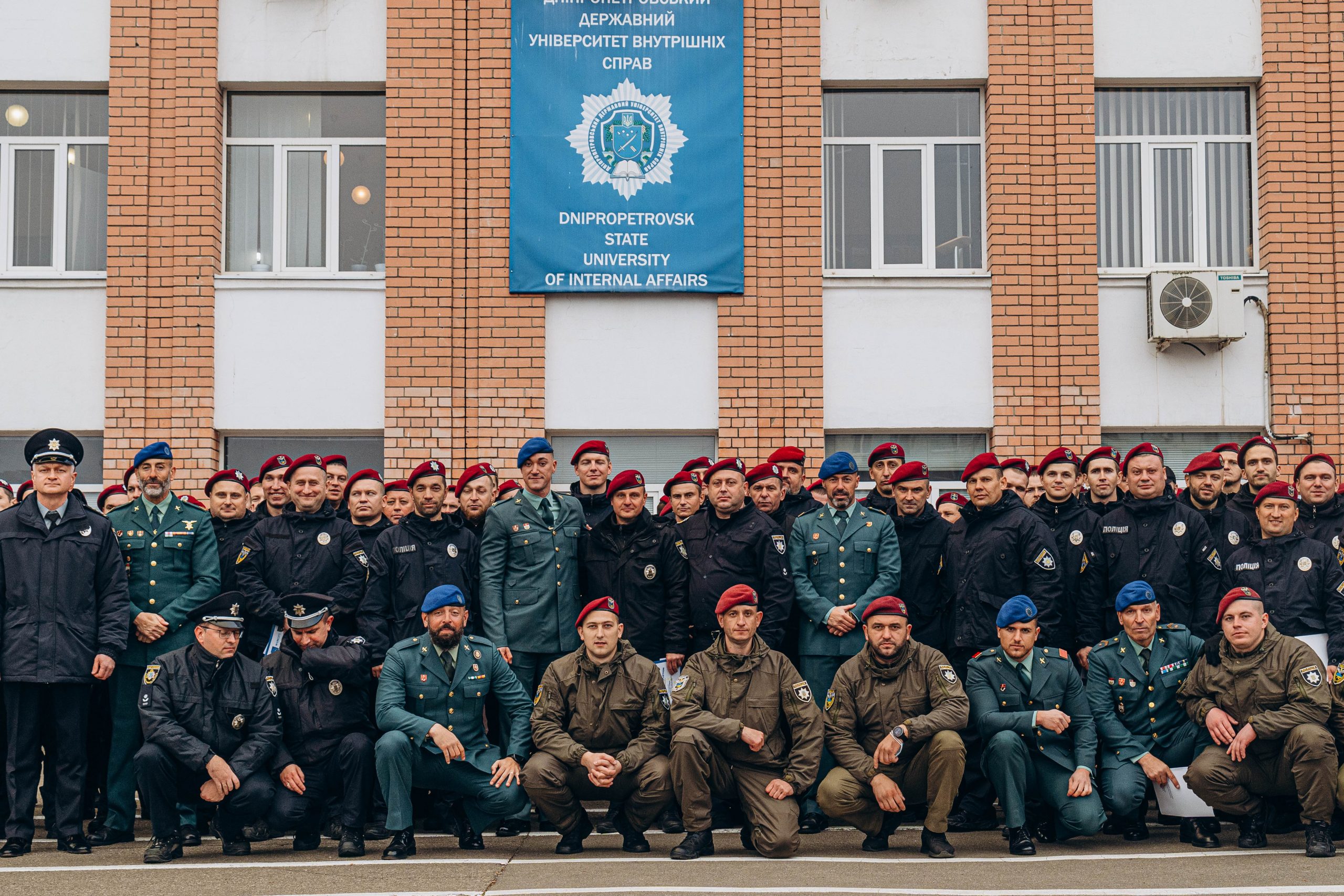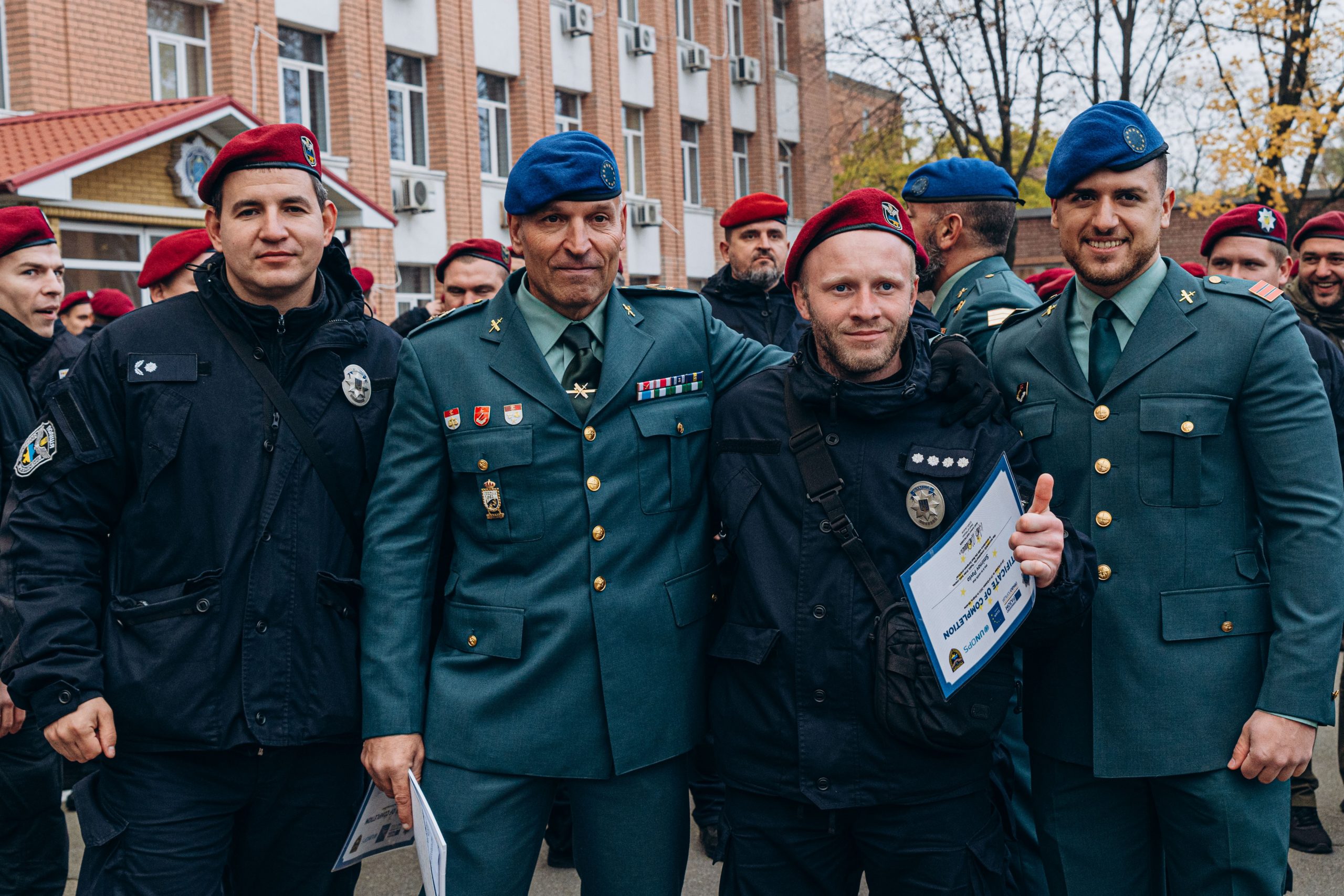 The training took place in the framework of the EU-funded 'Pravo Police' programme, implemented by the UN Office for Project Services (UNOPS).