Nationwide EUAM programme results in 385 new Community Policing trainers
June 23, 2017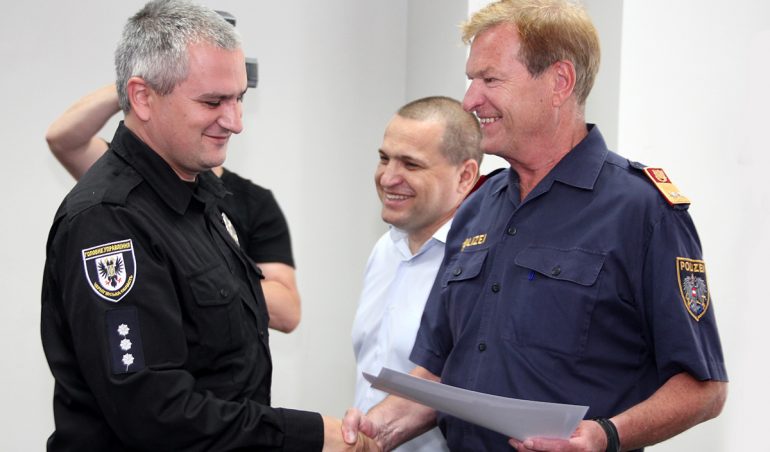 With today's graduation ceremony in Chernihiv, the European Union Advisory Mission (EUAM) has concluded the seventh and final phase of Community Policing training for patrol police and district officers. The programme covered all regions of Ukraine and the result is 385 new Community Policing trainers. These new trainers are now ready to share their knowledge by training their colleagues in the police.
Fourteen patrol and district officers of Chernihiv police received today their certificated from EUAM Community Policing Adviser/Trainer Josef Nothdurfter and his colleague Greg Boltyansky from the Canadian Police Mission. The course included modules on interaction with citizens, communications skills, crime prevention and quality of service delivery as well as case studies.
"We have introduced a new model of working to the Ukrainian police intended to improve cooperation between the police and communities, rebuild trust and directly address the concerns of citizens", said Josef Nothdurfter. "EUAM encourages our newly trained trainers to use their the skills they have been taught in practice". 
Community policing is an effective crime reduction strategy, which among other things seeks to identify hot spots where crime or anti-social behaviour take place and develop integrated strategies for preventing it. These integrated strategies can involve contributions from members of the local community via the form of Citizens Advisory Groups.