Optimism for dialogue policing trainees in Odesa after approval of public-order concept
October 25, 2018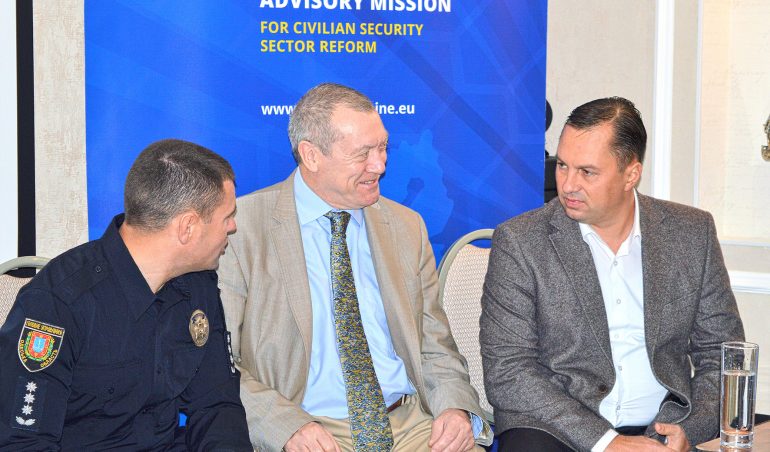 Experts from the European Union Advisory Mission (EUAM) and trainers from the National Police of Ukraine (NPU) this week conducted dialogue-policing training over three days for 20 local police officers in Odesa, as efforts continue to integrate this key public-order measure into the routine work of police in Odesa and throughout Ukraine.
Police in Odesa region have already moved towards European public-order practices, as evidenced earlier this yearwhen the2 May commemoration event (of the 2014 Trade Union building fire) passed off in a peaceful manner. EUAM worked closely with police then, and did similarly for the 10 April (liberation day) gathering that also took place without disturbance. Dialogue policing is now an official part of Ukraine's approach to public order, following the approval of a Public Order Concept that EUAM helped to draft and that was signed off by the Minister of Internal Affairs, Arsen Avakov, in August.
"The dialogue policing concept is based on facilitation and de-escalation, ensuring that all citizens can exercise their right of assembly in a peaceful manner," said Lars Nielsen, EUAM Public Order Adviser/Trainer. "The main task of a dialogue policing officer is to establish normal communication with the event participants, be it a march, demonstration, sport event, etc. The skills that we provide our trainees will help police to avoid possible conflict situations."
In Odesa this week, the newly trained officers were acquainted with the main principles of democratic policing, gradual use of police measures, and risk-assessment methods. They were also trained on communication in stressful situations. It is now envisaged that EUAM will invite some of this week's trainees to the mission's dialogue policing train-the-trainers programme in 2019.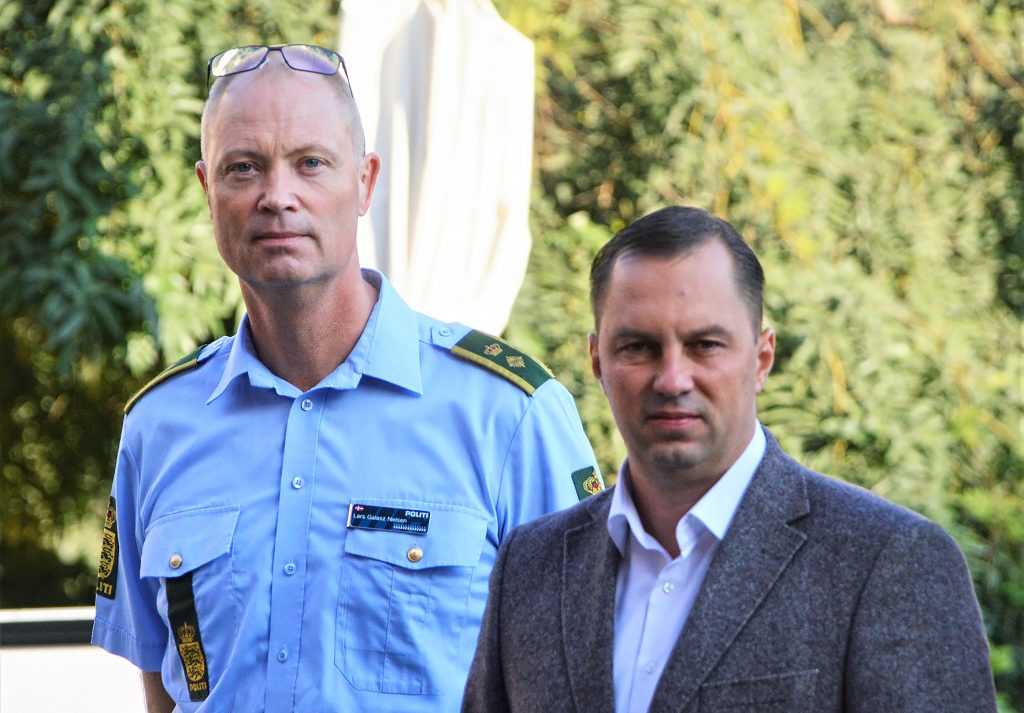 Lars Nielsen, EUAM Public Order Adviser/Trainer and Dmytro Holovin, Head of the National Police in Odesa Region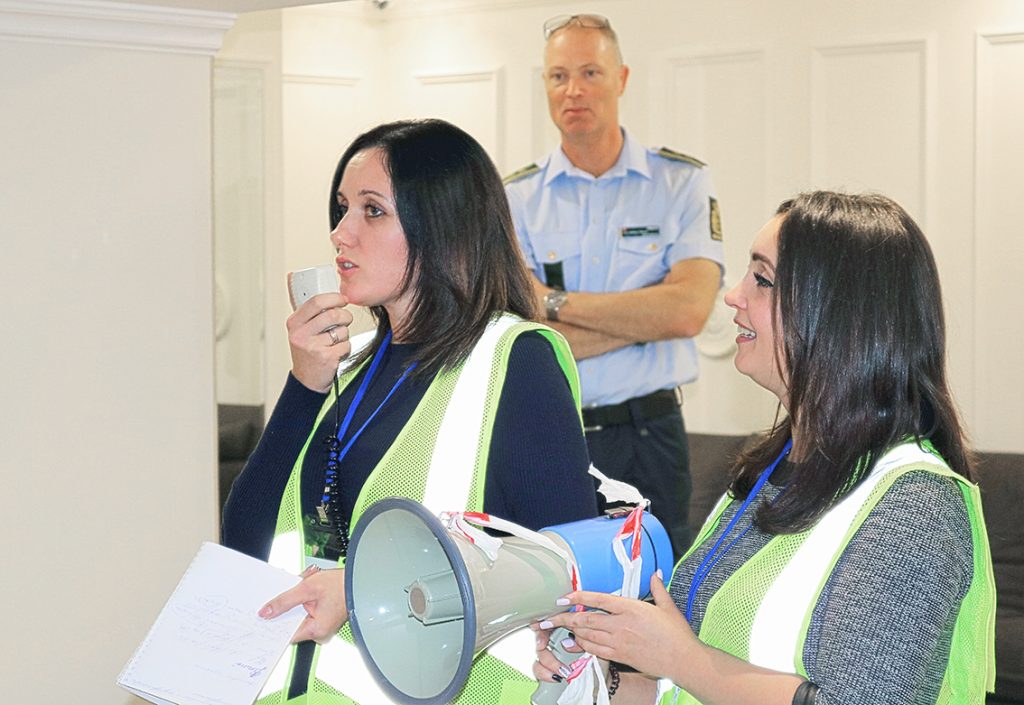 Dialogue Policing practical exercises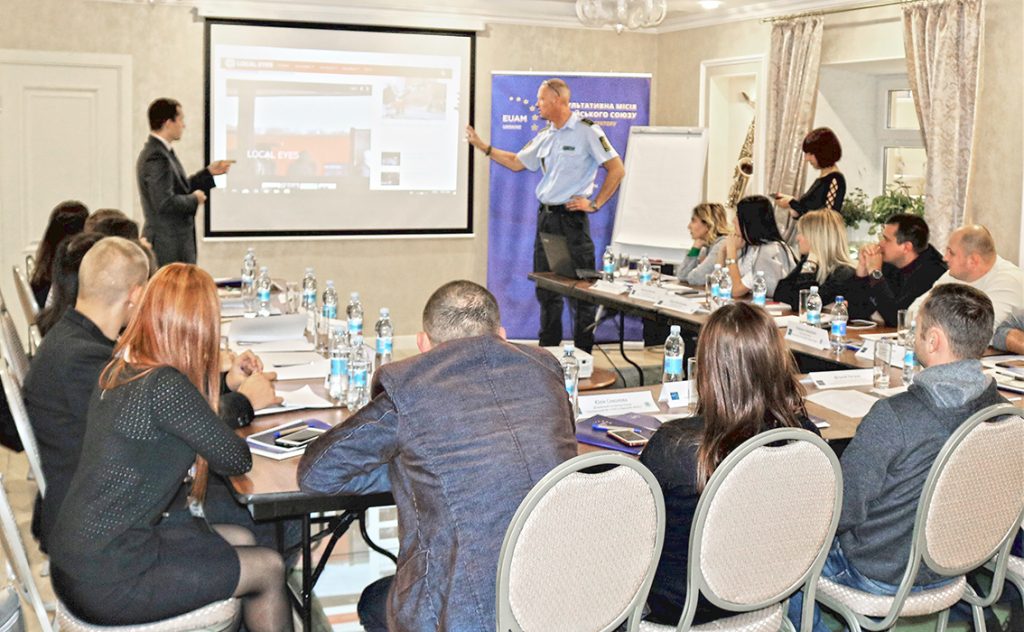 Dialogue Policing training