New MoIA centre providing 250 services for citizens opens in Odesa
June 09, 2017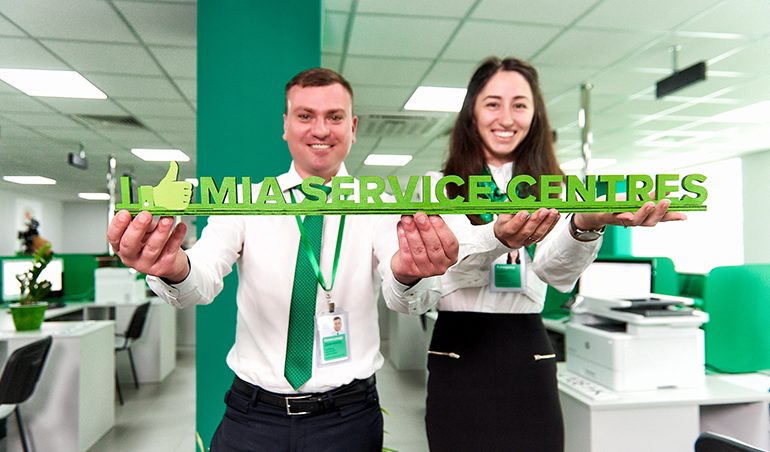 The European Union Advisory Mission (EUAM) today participated in the opening of a new Ministry of Internal Affairs (MoIA) service centre in Odesa. The centre provides citizens with 250 types of services per day: issuing driving licenses, vehicle registration, certificates of no criminal record, etc. Citizens in Odesa will now be served by 18 administrators, many of whom were hired after undergoing EUAM training.
EUAM has provided training on anti-corruption, professional ethics and effective communication within a train-the-trainers programme which covered all regional service centres, including Odesa.

Besides that, EUAM supported new trainers by observing their first induction trainings for the newcomers, which resulted in a 38% staff renewal in all service centres around the country. EUAM is also conducting training for management at central and regional levels to ensure that the change in mindset on providing citizen-oriented services is supported not only by desk officers, but by their leaders as well.
The newly equipped centre in Odesa aims to provide client-oriented services in a professional and convenient way. Electronic queues, tables of service quality evaluation, a call button for people with disabilities and even kids' corner are available at the facilities of the centre.
"19 new MoIA service centres are already opened. There are also mobile service centers which deliver services in distant areas of 20 regions of Ukraine," said the Minister of Interior, Arsen Avakov.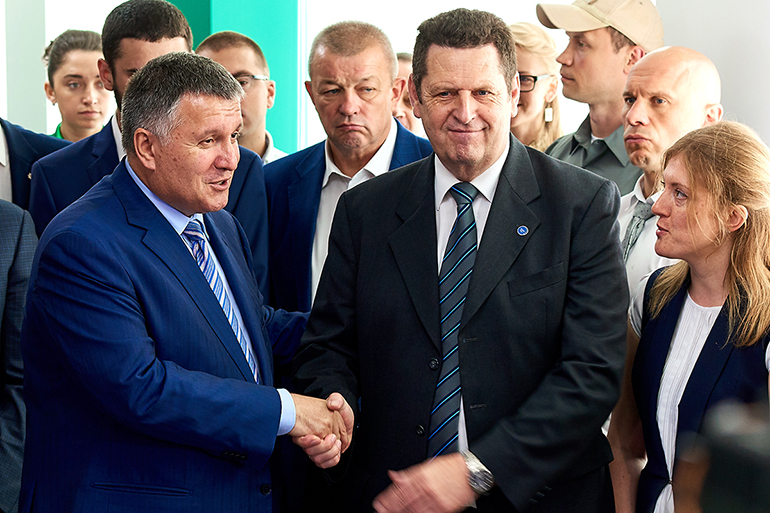 Minister of Interior, Arsen Avakov and Udo Moeller, the Head of EUAM Operations Department
"EUAM supports the development of a citizen-oriented, user-friendly, transparent and efficient system of administrative service in all 148 currently operating MoIA service centres of Ukraine," said Udo Moeller, the Head of EUAM Operations Department. "EUAM provided induction training programmes, and now we are in the process of developing an online course on professional requirements, anti-corruption, professional ethics and communication skills which will be used during induction trainings in MoIA service centers throughout Ukraine.
Mr Moeller and the Minister Avakov, were joined at the opening ceremony by lead Adviser on Good Governance, Laidi Surva, and the Head of the main MoIA Service Centre, Vladyslav Kryklii.