EUAM Iraq lends 29 armoured cars to its sister mission in Ukraine
August 15, 2022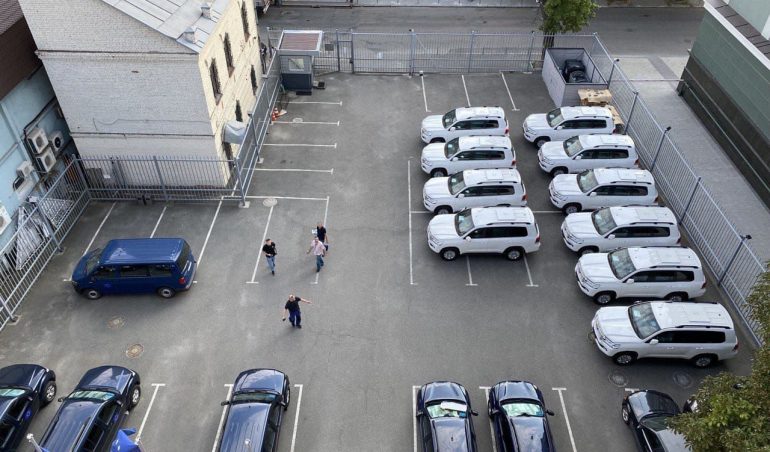 CSDP Missions stand shoulder to shoulder with Ukraine at the time of unprovoked Russian aggression
Following a decision of the Council of the EU in April amending the mandate of the EU Advisory Mission (EUAM) in Ukraine in the context of the ongoing military conflict started by Russia, EUAM Iraq signed a loan agreement with its sister mission for 29 armoured cars to be used until the end of January 2023 for civilian support activities in Ukraine.
29 brand new 4-wheel drive cars arrived in Kyiv directly from Germany, where they had just been produced. For a total of EUR 7 million, they will transfer the 29 armoured cars to EUAM Ukraine for a temporary period of six months.
"We are delighted that our sister mission can use these armoured cars for key civilian support activities within the mandate of EUAM Ukraine," commented EUAM Iraq Head of Mission ad interim Anders Johansen. "Considering the current security conditions in Ukraine, we are happy to offer this support and collaboration."
Another CSDP civilian mission, the EU Rule of Law Mission (EULEX) in Kosovo, recently donated ten cars to EUAM Ukraine to be used by the Ukrainian State Border Guard Service.