EUAM and NGOs pass on expert insights to court security officials in Odesa and Ternopil
August 09, 2020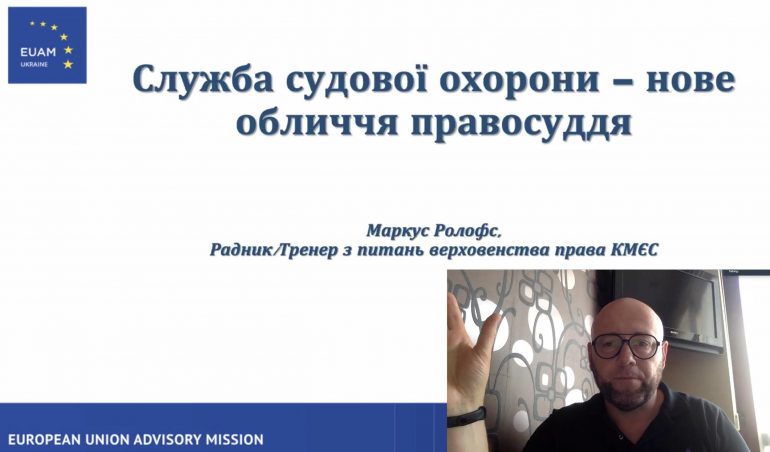 In Odesa and Ternopil, EUAM experts have been busy providing support to one of Ukraine's newer agencies, the Court Security Service. Last Thursday, 15 employees from the Court Security Service (CSS) in Ternopil region attended a virtual seminar on soft skills, trust-building, client care and access to justice.This webinar was the opening activity of a series of three webinars the Lviv regional branch of the National School of Judges Ukraine (NSJ) and EUAM's Field Office Lviv have decided to organise jointly this summer.
"Our beneficiaries are people from different ranks in CSS," explained EUAM Adviser and Trainer on Rule of Law Mr Marcus Rolofs, "but they all work in courts and deal with persons answerable to the law on a daily basis. That is why this format of seminars is becoming increasingly popular. There is no need to turn courts into fortresses, our common goal is to guarantee their mission to protect and preserve the independence of justice."
During the webinar, various experts addressed issues in the justice system, communication with public and mass media, conflict situations, access to justice, and special needs for vulnerable court visitors. Ms Svitlana Belyaeva, a psychologist from the NGO 'Women Perspectives', gave her recommendations on conflict-related and stressful situations before an expert on communication in the judicial sphere, Ms Olha Davyd from the National Union of Journalists, explained how public information and mass media can significantly improve the access to justice and response to the special needs of vulnerable court visitors.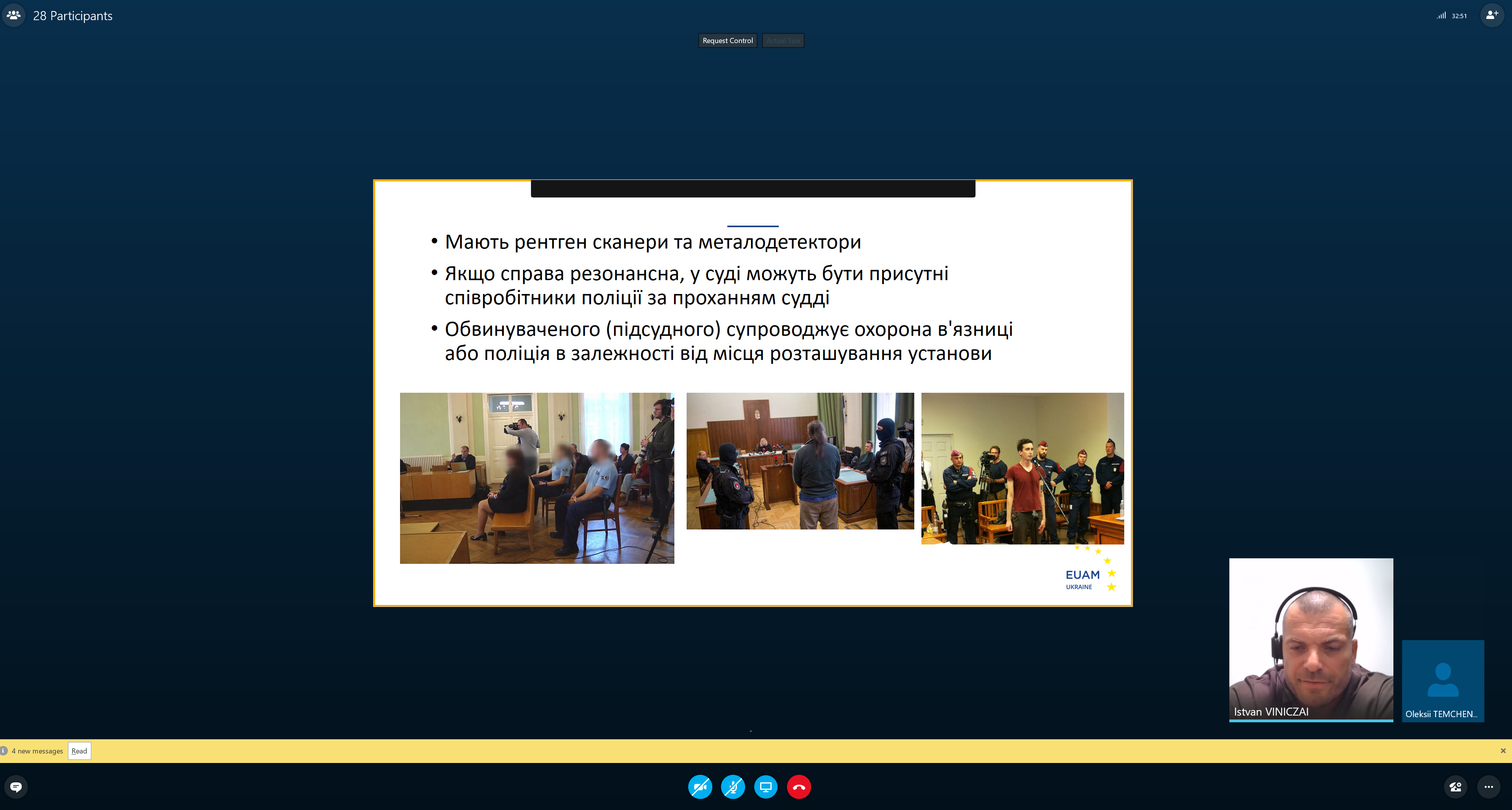 Meanwhile, this week in Odesa, EUAM delivered an online workshop for senior management of the Court Security Service in the region. A team of experts from Greece, Poland, Hungary, Finland and the Netherlands presented best practices from their home countries, and on how court system functions in the EU in general. The presentations covered topics such as escort of detainees, order in courtrooms, control of visitors at entrance and cooperation with police. EUAM team also provided some insights on the use of cameras, X-Ray, metal detectors inside court buildings. The judiciary's perspective and expectations on how the Court Security  Service should function in Ukraine were presented by the Deputy Head of Odesa Court of Appeals, Andriy Drishlyuk.