European Union provides Ukrainian Police with vehicles, state-of-the-art IT equipment and heavy duty bomb suit
September 10, 2021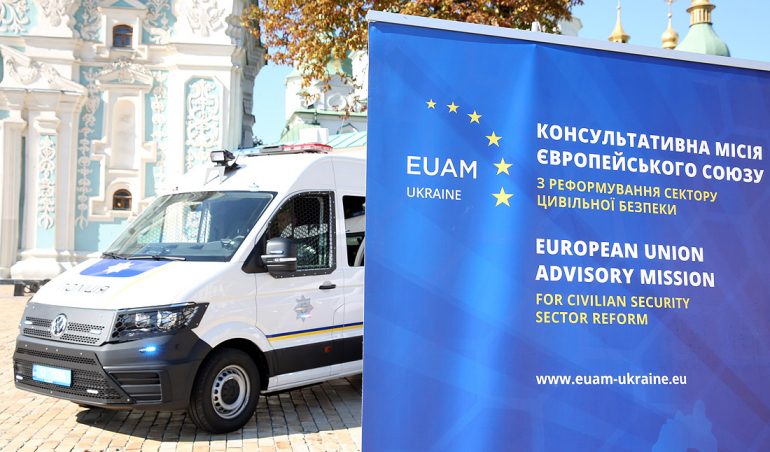 On 10 September, the EU-funded PRAVO Police programme delivered 18 patrol police cars, 40 public order support vehicles, nine defibrillators, state-of-the-art servers and data storage systems as well as a bomb suit and related equipment for the National Police of Ukraine (NPU). This equipment for approximately EUR 3.4 million will help Ukrainian police to become more effective in performing their critical duties and enhance safety in Ukrainian cities, communities, streets, and roads.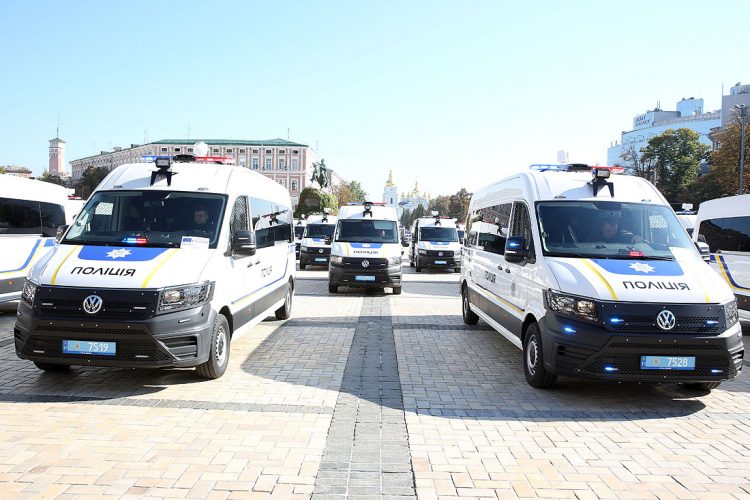 "The EU is the leading supporter of sustainable rule of law reforms in Ukraine. Together with the European Union Advisory Mission, the EU-funded Pravo-Police programme helps to establish a more accountable, transparent, efficient and effective law-enforcement system for the benefit of all Ukrainians", said Ambassador Matti Maasikas, Head of the EU Delegation to Ukraine.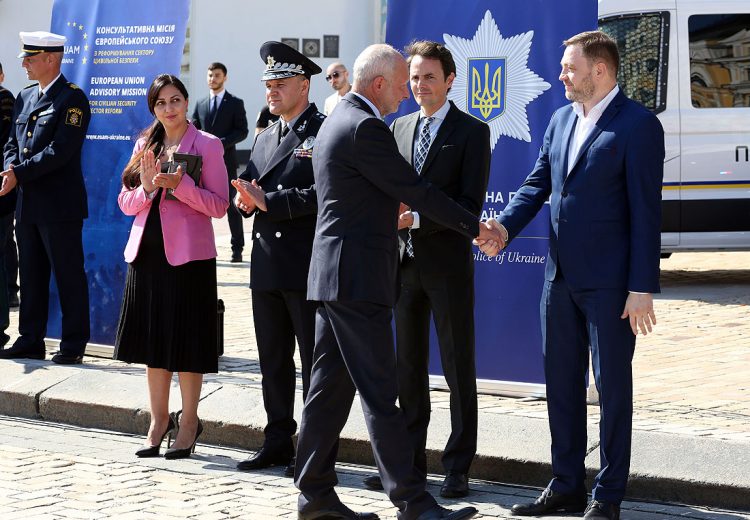 "The EU Advisory Mission is pleased to support the National Police with public order. EUAM currently provides training for Special Police Units on the new Public Order Concept throughout Ukraine. In combination with the 40 vehicles that the EU hands over today, I am confident that you have a good basis for an effective roll-out of the new Public Order concept," said Acting Head of EUAM, Fredrik Wesslau.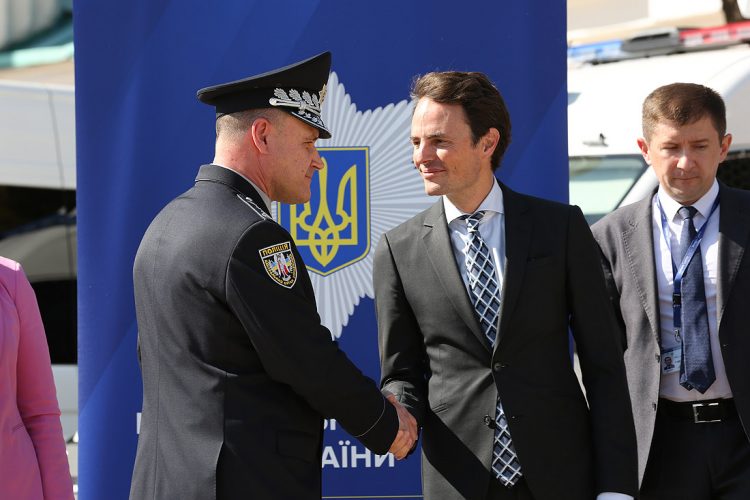 "Police reform is a crucial component of broader rule of law reform in Ukraine, and the PRAVO Police programme is honoured to contribute to this ongoing transformation which focuses on the delivery of modernised, efficient and human rights-based policing. We are proud to work alongside our partners in the Ministry of Interior, the National Police, and the European Union to provide world-class equipment and technical expertise that will strengthen police capacity at all levels to effectively combat crime and maintain peace whilst protecting citizens' rights," noted Fran O'Grady, Senior Programme Manager, UNOPS/PRAVO Police.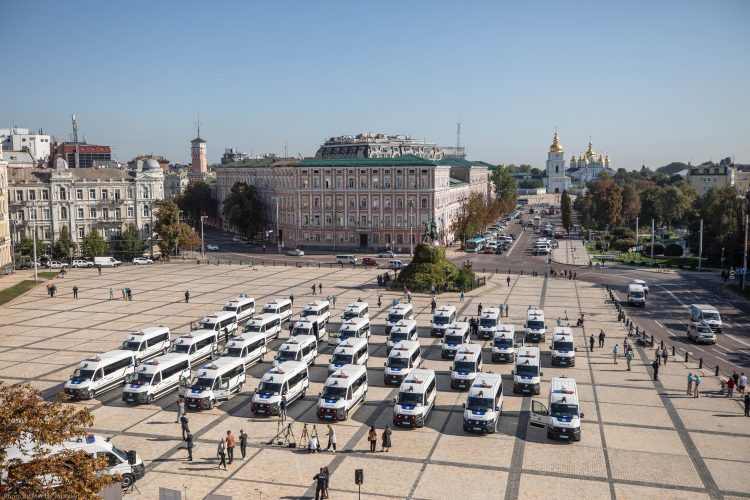 The patrol cars will be used to nine regions across Ukraine: Kirovohrad, Lviv, Kharkiv, Odesa, Kyiv, Vinnytsia, Chernivtsi, Poltava and Khmelnytskyi and enhance police mobility and reduce time while responding to emergency situations. In many emergency and crime response situations, police officers are often the first on scene and must be  equipped to provide immediate life-saving first aid. With the help of the defibrillators police officers will be able to increase the survival rate of sudden cardiac arrest victims and save more lives.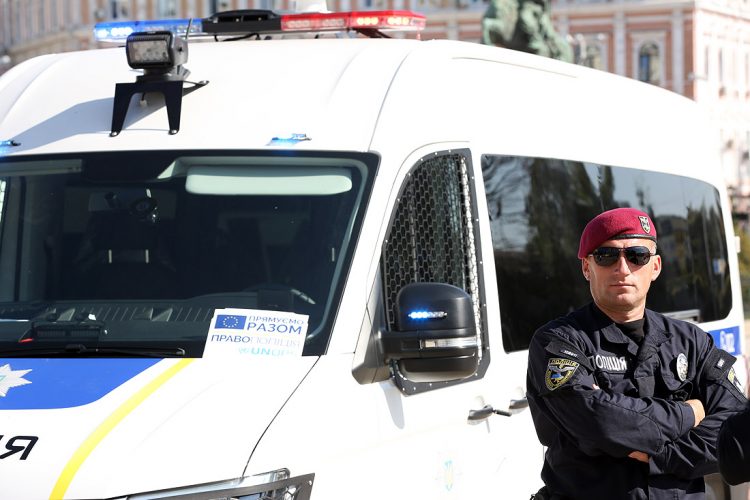 A heavy-duty bomb suit and disruptors/de-armers will enhance the capacity of the Donetsk oblast police Explosive Ordnance Disposal (EOD) team in demining and disposing of explosive objects, such as mines, bombs and improvised explosive devices, while ensuring safety of the officers and local populations. In 2020 alone, the NPU EOD team in Donbas region responded to over 560 calls, consisting of over 40,000 individual items, with more than two tonnes of explosive content.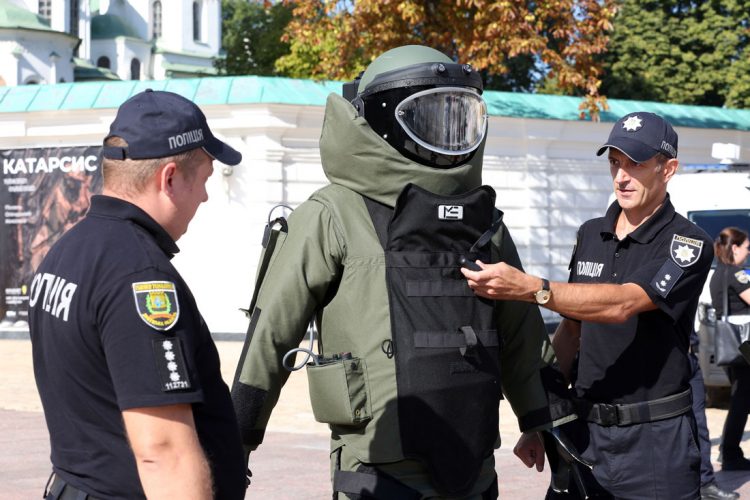 Forty public order support vehicles will facilitate the NPU's adoption of the 'best European practices in public order management' methodology that focuses on promoting dialogue, communication and de-escalation during large-scale public events, like football matches, protests, marches or rallies. This approach is based on recognizing fundamental human rights for peaceful assembly and ensuring that people are protected from potential violence during mass gatherings. Additionally, the NPU received 350 sets of protective body armour, helmets, gas masks and gloves for public-order-support teams.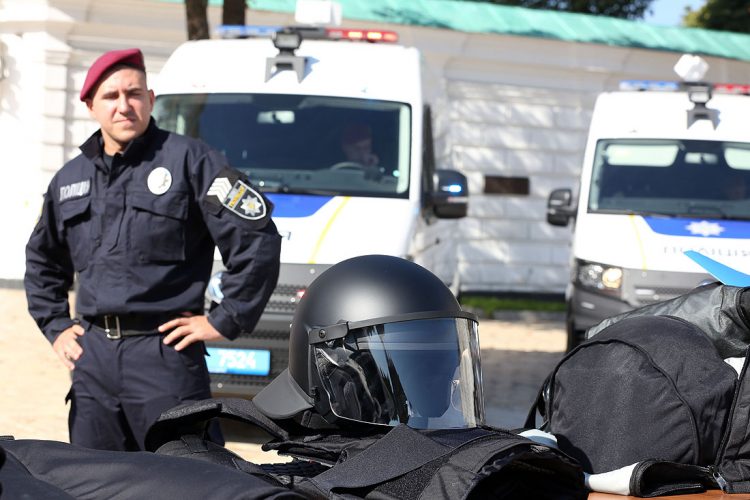 The state-of-the-art IT system will enhance Ukrainian police capabilities to coordinate their work with Interpol/Europol in fighting organised and transnational crime. The system will improve the NPU's efficiency in handling  flows of significant information. It will enable police to register, process, and store data ensuring transparency, controlled and supervised management of automated information, processing of documents, as well as establishment of electronic archives.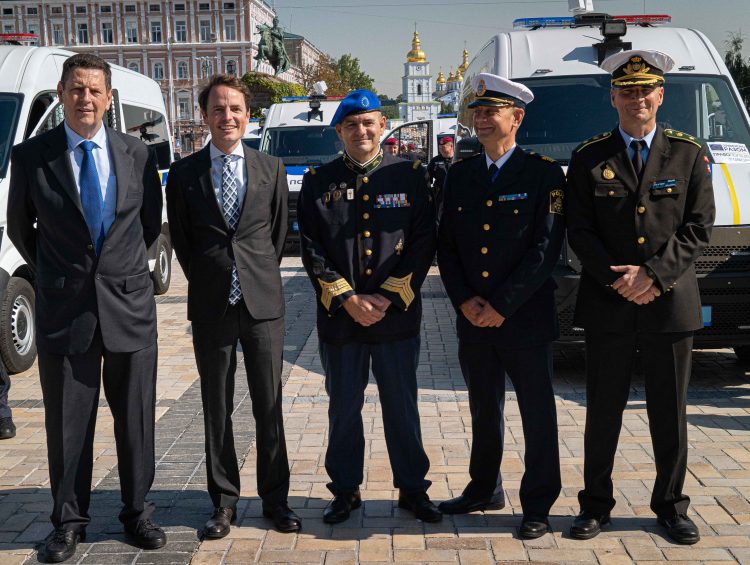 This equipment has been procured within the framework of the programme "Support for Rule of Law Reforms in Ukraine in the Areas of Police and Public Prosecution and Good Governance" (PRAVO Police) funded by the European Union and implemented by UNOPS in close coordination with the European Union Advisory Mission to Ukraine. The overall objective of the programme is to contribute to promoting rule of law in Ukraine and to aligning law-enforcement agencies functioning with the best European Union and international practices.
Background information:
The Support for Rule of Law Reforms in Ukraine in the areas of Police, Public Prosecution and Good Governance (PRAVO Police) programme is funded by the European Union and implemented by the United Nations Office for Project Services (UNOPS) in coordination with the EU Advisory Mission (EUAM). PRAVO Police assists the National Police, the Ministry of Internal Affairs and the other law-enforcement agencies in Ukraine in reforming public order management and criminal investigation systems, modernising pre-trial investigation frameworks aimed at combating cybercrime and serious and organised crime, introducing community and intelligence-led policing models, establishing an effective witness protection system, enhancing  police collaboration with Interpol and Europol, and enhancing its professional development and training system.