EUAM launches Community Safety Dialogue with leadership of Odesa Police
November 22, 2021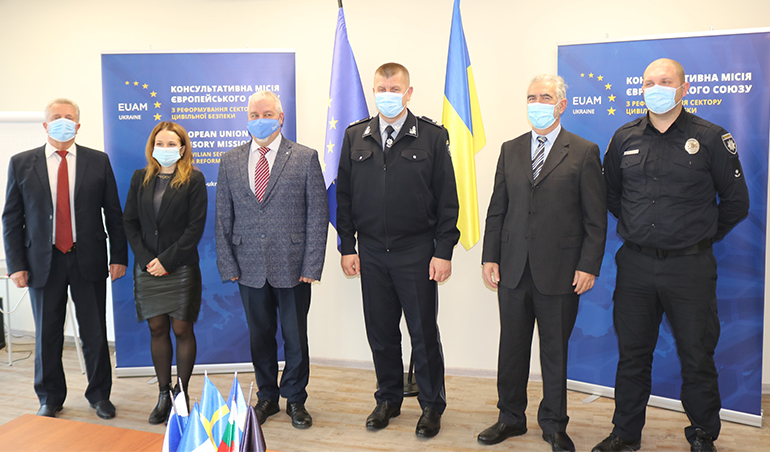 Last Friday, representatives of the European Union Advisory Mission (EUAM) met with Mykola Semynyshyn, Head of the National Police in Odesa region, to discuss joint actions aimed at enhancing trust between citizens and police. In particular, they coordinated the very first Community Safety Dialogue (CSD) public event that will take place next Wednesday, 24 November, in the EUAM Field Office Odesa.
The objective of this long-term EUAM initiative, to be launched in Odesa region first, is to institutionalise an effective, transparent and inclusive dialogue between civil society and law enforcement agencies, complementing existing regional and local structures dealing with community safety and security.
"We are looking forward to creating a platform for a constructive dialogue about regional security and safety issues, focusing on sustainable and outcome-oriented solutions, based on EU best practises," said Raimonds Deicmanis, Head of EUAM Field Office Odesa.
"Trust between citizens and law enforcement is build when civil society can influence decisions and contribute meaningfully as equal partners that are working on common goals addressing community safety concerns," noted Georgios Pokas, EUAM Senior Advisor on General Policing.  
For his part, Mykola Semenyshyn, Head of the National Police in Odesa region, confirmed that the police also wants an effective and professional engagement, adding that public scrutiny and dialogue will help build trust in law enforcement.